Somehow I have to make the start of the week to look nice and the best would be the flower. Any flower can do, but I will go with roses again.
Monday morning is not quite favourite time. The weekend is over and I will be stuck in the office next five days. However, before I reach the office I pass through the garden in the factory where the roses welcomed me. This year I got little time to stop and make some photos. Always in a hurry. Last week I snapped few photos and here they are.
When I want to make picture of a dark red rose I always get it wrong and the light changed the colour. This time I made a mistake with the settings and the exposure and the photo itself turned dark, but I took advantage of this disadvantage to change the image and using splash to show the red colour as I wished.

I still prefer the pink roses more. They are so delicate.
Roses aren't any less beautiful because they don't live long. No one looks at them and thinks, man, what a tragedy they'll only be around for a little while. You just appreciate them while they're there. Or if you don't, you're missing the point."
― Sophie Cameron, Out of the Blue
Source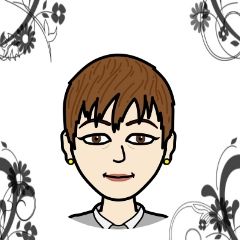 Thank you for viewing.
If you like to share your thoughts you can leave a comment.

Street name created by @otage