Image source credit from Pixabay
🔅➿🔅➿🔅➿🔅➿🔅➿
"Candy, you OK? Did he do that? Again? You need help. You need to get help..."
"I... I... I have to go... I am late for work..."
The third times... It's the third time this week. He came home late... Drunk... The moment he opened the door... He just stormed in... Screaming... And smashing everything in his way including her...
He lost his job two months ago... And since then, he has been totally changed into another person... Drinking every night... Getting into fights almost every other night...
Candy has been trying her best to help... She found another part time job at the cafe just right down the street... Day time she will be at the town's vet clinic, working as a clinic nurse... It's not been easy... But she has been working very hard to make ends meet...
She knows Colin has been under stressed since the accident and losing his job again is another huge blow... He is the one that need help... But he won't listen... He is always drunk...
"I am sorry... I am sorry... But I have to do this... I will always be here for you... I will be home waiting for you..."
Instead of going to the cafe for work, Candy went to the police station. With the bruises, she lodged a report... She has been thinking for the past few days... And finally she has come forward to seek for help...

If you know nothing about this cool 5-Minute Freewrite Daily Challenge, you should check out @mariannewest's introduction post to this cool challenge by @mariannewest.
Drop by @mariannewest's page for the daily prompt!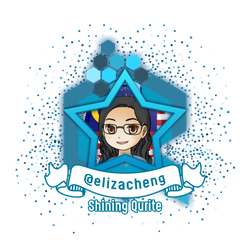 If you like the idea of CREATE and EARN (just like here in Steemit), then do you know that everyday while we connect with our family and friends through chatting, texting, voice and video calling, we can EARN from that too? Click on the image to start EARNING from connecting with your family and friends!