"Mommy, she said. My tummy hurts. Before I could do anything, she vomited a greenish substance with a bad smell, I immediately went to her aid, I took her to the bathroom to remove all the clothes that had gotten dirty.
Her face began to turn red and her eyes went wild, not knowing what to do, the first thing that occurred to me was to open the shower to clean it.
Then I picked her up and carried her to her room so I could call the emergency service. "
This was what Ann was telling her best friend.
Then she asked her:
How long did the emergency department come to look for her?
"I guess they're worth more to you than to me, Miss, but the poor has got to live as well as the rich."
The phrase was said by one of the nurses. Even without reacting to the concern, Ann did not respond and only wished to be rushed to the clinic.
On the way to the clinic with the ambulance sirens buzzing, the girl began to say inconsistent phrases, one of the nurses took her temperature, she burned with fever. Ann began to pray out loud, one of the believing nurses like her, answered some of the phrases, asked God for the healing of her daughter.
When the pale and senseless girl arrived at the destination, the emergency personnel transferred her to an intensive care room.
lightening in the window
Ann in an adjoining room, watched as the doctors treated the girl immediately they proceeded to help her breathe with an oxygen support, they medicated her with serum in one of the veins. Then three hours would pass, everyone was distressed by the evolution of the girl.
Finally, the girl returned her color to her face, opened her eyes, asked the nurse next to her what was all that?
If she was in heaven, she asked about his mother.
Upon discharge from there and transfer her to a recovery room, when she saw her mother she said:
"Mama, God told me I had to go back, it was not my time yet"
Ann, at the end of telling her friend, with tears in her eyes, she emphasize:
"We certainly have a day and an hour fixed, we don't know when we will be blessed with the encounter of God"
© 2020, Felix Garcia P. All rights reserved
Dear friends
This is my entry for the 3 part weekend freewrite challenge of @mariannewest. If you want to participate here you have the rules at the following link.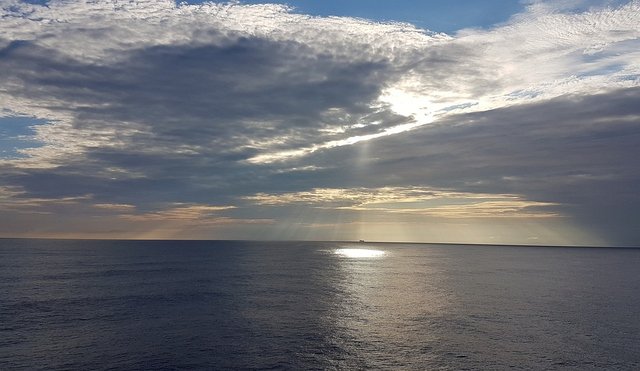 Image source pixabay.com
Thanks so much for reading.
Waiting for your upvotes, comments and rehive.
Also, don't forget to read the latest posts from our new page
FREEWRITE HOUSE!

[Image gif authorized by @freewritehouse]