This #freewrite was written in five minutes using @mariannewest's prompt:
Fish Fillet
https://steempeak.com/hive-161155/@mariannewest/day-826-5-minute-freewrite-friday-prompt-fish-fillet
…
Fish Fillet was a small town in the North of the Island. I had been warned by Jeff - and Maureen too - to stay away.
"The people who live in Fish Fillet," Jeff said, leaning in and whispering - his voice so quiet I could barely hear it above the hum of conversation in the pub. "They aren't like you and me. Hell, they aren't even like people. Don't go up there, Stan."
But something about the place - may be the unusual name, or perhaps the stories of weird rituals and disappearances - drew me to it. So one morning, whilst Jeff snored in the room next to mine, I packed my small bag and headed out into the crisp morning.
As the sun came up I was picked up on the main road by a man with a hat that didn't quite fit, who spoke in one-word sentences that seemed to convey a meaning that a hundred words could not. I sat in the passenger seat and stared out of the window.
My fate was sealed.
…
As usual I wrote the freewrite in five minutes using themostdangerouswritingapp.com and then copied and pasted it into a googledoc, tied it up a bit.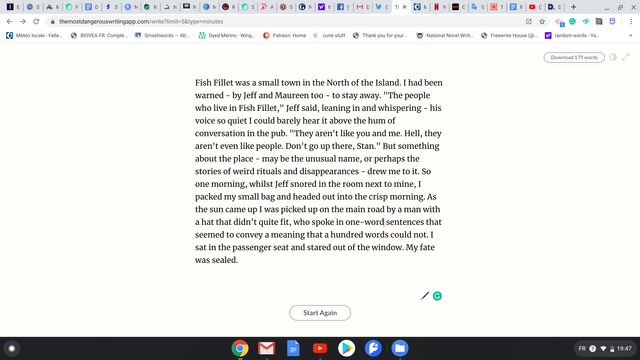 ...
hive-161155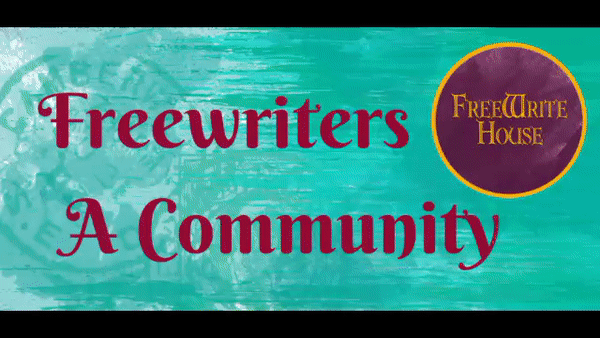 ...
40% of the author rewards of this post are divided amongst the following accounts: @steempeak, @freewritehouse, @steemchiller, @thealliance, @theluvbug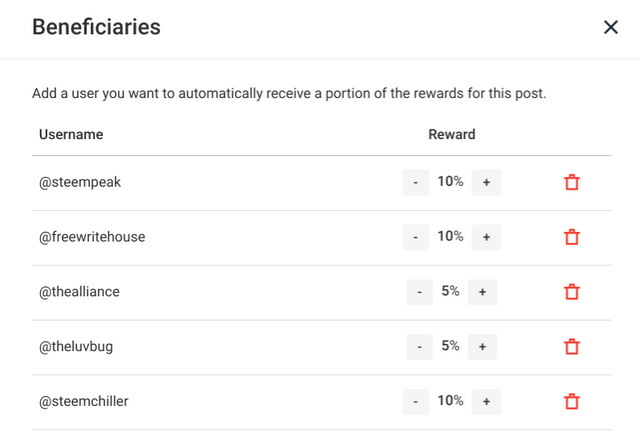 …
…

As well as Steem upvotes I upvote posts in the following Tribes: #leo, #palnet, #sports, #weed, #marlians and #creativecoin #neoxian #sonicgroove
![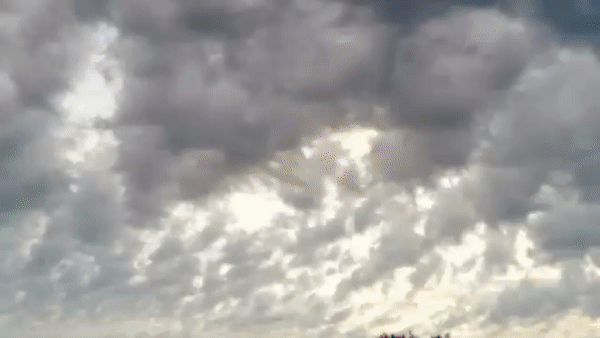 )
@felt.buzz curation accounts: @felt.buzz.pal @felt.buzz.leo @felt.buzz.sports @felt.buzz.weed @felt.buzz.marl @felt.buzz.ccc @felt.buzz.neox @felt.buzz.sonicgroove
…
…

Join us at the Freewrite House for fun and games!!! Weekly drawing for SBI memberships and so much more!!

Proud member of two GREAT houses:
...





@steemitbloggers has evolved! We are now the #PowerHouseCreatives


....


…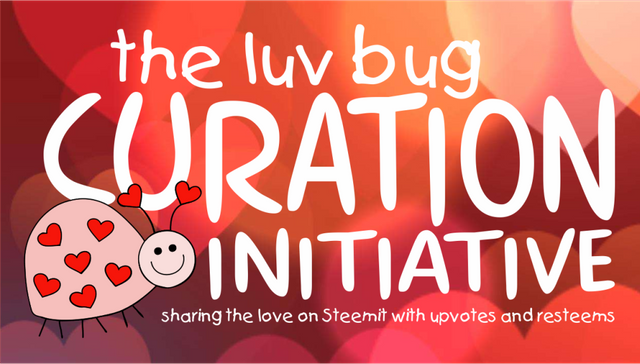 Do your posts need some more luv? Come and meet @theluvbug!
Resteems, and upvotes for quality posts!
…
Supporting the Steem Family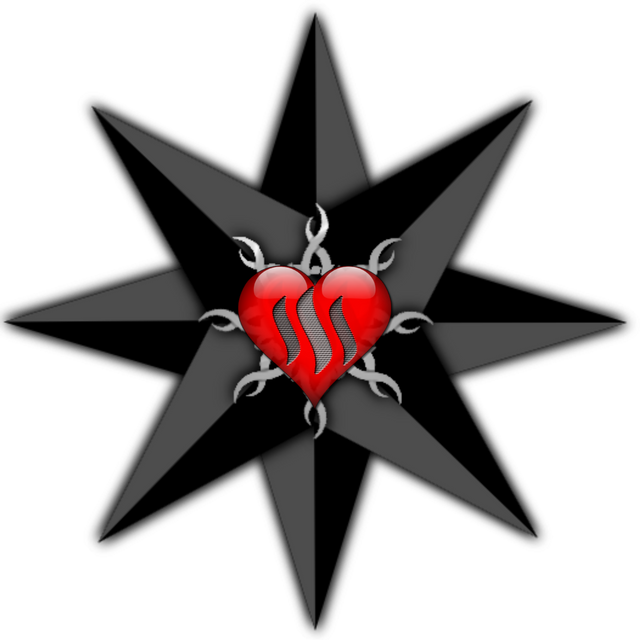 Join @thealliance