I grew up witnessing one of my friends who consumed alot of vitamins and medicines for health purpose. It wasn't her idea, but her mum. All sorts of supplement would be provided to her by her mum, as she grew up as a little girl who fell sick very often. We saw her bringing those box of medicines to school. In the box was vitamins and supplement and paracetamol in case she had period pain.
.
Mine was the opposite. The fact that I could not swallow pills, and I would have gag reflex towards liquid medicines, was a blessings in disguise. I grew up not able to eat medicines, hence this called for more natural medicines from my mum. Eating banana daily, red dates ginger soup, chicken essence homemade, were some of the ways. My dad always joked with us that mum considered herself as doctor, providing medicines from various ways naturally.
Later on in life, I was able to eat one liquid medicine for cough, which I still do take it now when I have cough. Sea coconut cough medicine made from sea coconut and very little chemical involved. Also the liquid fever medicine. Haha. I eat the same medicines as the children.
Other than that, we use the same 'ol same'ol medicines for all sorts of ailments from headache to cough, to muscle ache and stomach pain etc. These medicines will come to the rescue — Vapor Rub, Yu Yee Oil and Eucalyptus Oil.
As natural as possible is the best for me, learn from my mum. Recently, she video called me and told me to attempt planting some aloe vera, curry leaves and basil leaves for their medicinal value. Mum is still the medicine man till today, to be exact, natural medicine woman. My dad said she self-declared herself as doctor.
P/S: I notice I have become more long-winded. Never able to stop freewrite at 5 minutes. Always have fun type type type type type. Sorry guys.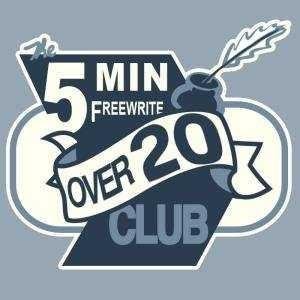 This is another 5-minute freewrite using daily prompt by @mariannewest. You can check her out. I love freewrite because anything goes, no right or wrong, but having fun writing your thoughts or story. If you want to know more about 5-minute freewrite, click here.. Join us as at the @freewritehouse