Image by geralt from Pixabay
@nikolina
10 Silly Questions - Just For Fun
Saturday morning in the online world. Just starting out this morning. While commenting on other authors' posts, answering replies to my own, and thinking about what to write today, I stumbled upon another steemian's blog who was answering questions in response to a post by @nikolina in which she categorize as "silly and just for fun."
After reading the original quesions, I didn't think they were silly at all. Just unusual, I'll say. You didn't see my laughing, so I'll continue.
Anyway, I decided to give it a try. Here are my answers to the ten questions posed by @nikolina:

If you could choose a new name for yourself, what name would you choose?
I love my name. However, two weeks out of the hospital, and my name was still "Baby Girl". Strange goings on back then because I always wondered how could you leave the hospital without giving your baby a name. Stepped in my loving aunt did and took control of the situation. Never quite figured out where she got my name from, but I guess it suited my mom. All's well that ends well, I guess.
But if I had to choose another name, I'd pick a beautiful French name. I love the French language because it just seems to roll off your tongue and melodious to the ears. Brigitte. I feel this name suits me because it signifies majestic and great, or magnificent. I've always had illusions of grandeur with my majestic dreams of being one of the most famous fiction writers. Go big or go home, right.
What was the last thing you bought?
The last item I purchased was a gift card and birthday card yesterday after leaving an appointment. We'll have a quiet celebration tomorrow. It'll be my Sublime Sunday.
If you could have dinner with 3 people from Steemit, who would you pick?
The three people I would pick are @xcountytravelers, @redheadpei, and @deannamatthews. @xcountytravelers because we both have RVs, and there is never a loss for conversation for RV owners. @redheadpei because we're in a special club. @deeanndmatthews just because the material for her epic novel she pulls out of her head and puts on paper is amazing.
The last book you've read is...?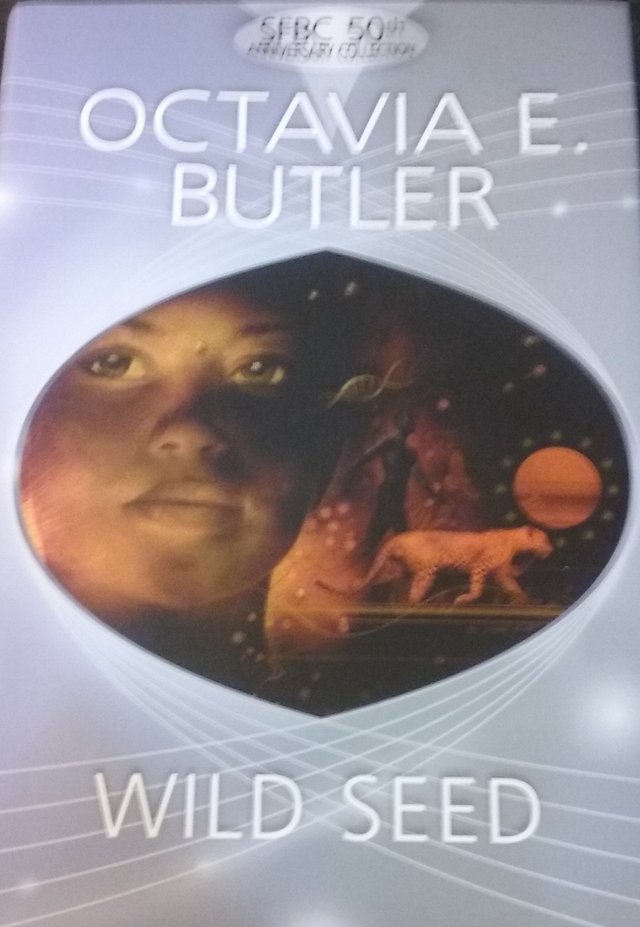 Image from jacket of my personal copy of book
Last book I read was Wild Seed by Octavia E. Butler. She once wrote that she was a 53-year old writer, who remembered being a 10-year old writer, and expects to be an 80-year old writer. Wild Seed is an amazing science-fiction book that tells of two immortal beings, one a man; the other, a woman. Each have immense special powers. Being a spirit, he is all powerful and can change and possess other peoples' bodies effortlessly, even over long distances. She is a healer, who has had many husbands and children over her 350-year existence. She can also change shapes.
Once they finally meet, the battle of wills and wit begin as they both admire and fear each other. Who is more powerful? Well, the ending awaits you in the book, so grab youself a copy and find out.
From the information obtained in her book, Wild Seed, I discovered Octavia Butler is a world renown author who received the Nebula award. She also received the Hugo award. She published eleven books, and became the first science-fiction writer to receive the MacArthur Fellowship.
If you could choose any place for your next vacation, where would you go?
First, to Easter Island. Then to Kfahre's Pyramid, located in Giza, Egypt. I have been fascinated with pyramids and monoliths, from a young age. There are so many wonderful antiquities on this Earth that I probably would never get to see them all.
Shuffle your current playlist. What 3 songs come up first?
I love music, and listen with my earphones while online. It calmes me sometimes when I write. I have a filter of my top 20 songs in my Itunes. These three songs rotate daily:
Un-break My Heart (Toni Braxton)
Wildest Moments (Jessie Ware)
Gangsta's Paradise Instrumentals (Unwrapped, featuring Violinist Karen Briggs)
What is your Zodiac sign?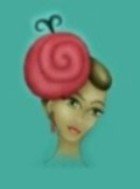 Image by Victoria_Borodinova from Pixabay
Leo and Sagittarius, I know you feel me because I'm an Aries. You know we're confident, super motivated, and passionate. Disposition is supposed to be cheerful, but don't cross us or come at us the wrong way. Then the fiery side will rise up. We're direct. If we don't care for you or a situation, you'll know. And it'll be sooner rather than later.
Hate pettiness, unnecessary actions, or dicta. Best way to a given destination is a straight line. If you want to know something about me, ask. Don't speculate.
What language would you love to be able to speak fluently?
I'd love to speak French and Spanish.
You're meeting with your friends for a drink. What do you order?
As soon as I'm seated, I'll order a Peach or Raspberry Tea. I don't think because I have HBP, Diabetes, and Thyroid problems. Those meds don't mix well with drinking any type of liquor.
Last person you talked to (in person)?
Myself. I got up this morning and said, "Chris, you know it's now almost the end of February. Better get your butt offline and start compiling your federal income tax statements and forms so you can update your spreadsheets. You know it takes concentration. Why do you always wait when you should have updated them monthly? April will be upon you in no time. Shoot."
See you later everyone.
I invite these steemians to take part in this fun exercise:
@fiberfrau; @zeleiracordero; @kirkoliver; @bradleyarrow; @arbitrarykitten

Thanks,
@justclickindiva
Happy rest of the week everyone with whatever your endeavors.
---
SOURCES:
a) JustClickindiva's PHC signature created by and purchased from @zord189.
b) Unless otherwise noted, all photos taken by me with my (i) Samsung Galaxy 10" Tablet, (ii) Samsung Phone, & (iii) FUJI FinePix S3380 - 14 Mega Pixels Digital Camera
c) Purple Butterfly part of purchased set of Spiritual Clip Art for my Personal Use
d) Separator Lines Free ClipArt Belt from Public Domain Vectors & ShadedLine from ClipArt-Library
e) All Tribe logos used with permission of Tribe Discord Channel admins.





I SUPPORT THE FOLLOWING GROUPS: