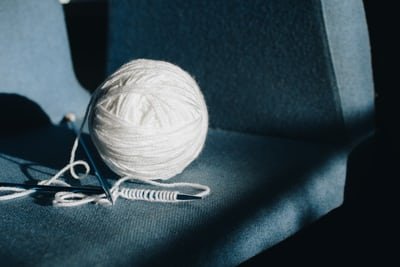 Image by Kelly Sikkema from Unsplash
@Zeldacroft
@freewritehouse
Day 809: 5 Minute Freewrite: Tuesday - Prompt: shawl
Do articles of clothing have feelings? I believe so. When an item is given with love and blessings and heartfelt intentions, then I think those feelings transfer to the item and is felt by the receiver.
At least that's the way I feel about my shawl. It was knitted by a family member. But that family member is a cousin-by-marriage. She doesn't feel like a cousin, though. To me, she feels like one of my sisters. And I've known her for over 45 years.
Have you ever met someone, and the moment you laid eyes upon them, a connection occurred. You think alike, you like the same foods (key-lime pie), you talk about how you feel like either of you belonged to the wrong family. She calls me her sister. And she's my Go-To-Partner for family reunion purposes. We are the reason each other succeeds with our reunion tasks. We "JUST DO IT", as the Nike commercial says.
I purchased both of us a Nike "JUST DO IT" t-shirt to wear at reunion workdays each year getting things ready. Other family members would pass by, look at us and say, "there they go." And yes, we did.
We worked well together to make sure the reunion was a success each year. We didn't mind spending whatever funds it took to make sure everyone had a fantastic time. We proposed the "Honor Our Elders" initiative at the reunion, and was in charge of that program.
But our connection was already set in stone before she knitted me the white shawl. Isn't it lovely? Just pure white, nothing else was needed. And for some reason she knew that. It was a surprise gift to me one year. I've forgotten what the pattern is. It went over my head the moment she told me.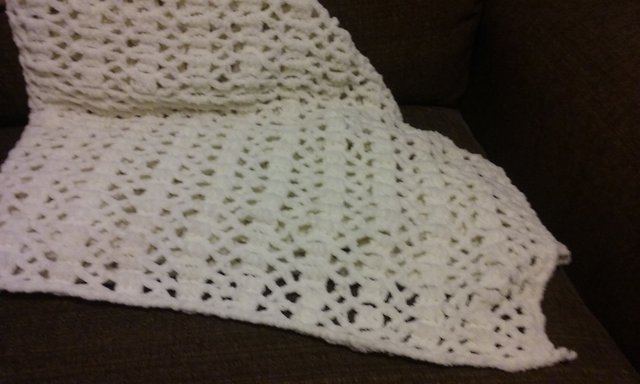 I won't let anyone else touch it, let alone wear it or borrow it. And each year, I bring my shawl to the reunion to wear once the night chill sets in. She sees it and just smiles.
Have you ever met just "good people" as my mom used to say. You can tell. Not flashy or outspoken, loud, or obnoxious. Just a quiet spirit. And, no matter how old we get, the shawl will always be a reminder of her love and generosity towards me.

Thanks,
@justclickindiva
Happy rest of the week everyone with whatever your endeavors.
---
SOURCES:
a) JustClickin logo created at CoolText.Com
b) Unless otherwise noted, all photos taken by me with my (i) Samsung Galaxy 10" Tablet, (ii) Samsung Phone, & (iii) FUJI FinePix S3380 - 14 Mega Pixels Digital Camera
c) Purple Butterfly part of purchased set of Spiritual Clip Art for my Personal Use
d) Separator Lines Free ClipArt Belt from Public Domain Vectors & ShadedLine from ClipArt-Library
e) All Tribe logos used with permission of Tribe Discord Channel admins.





I SUPPORT THE FOLLOWING GROUPS: