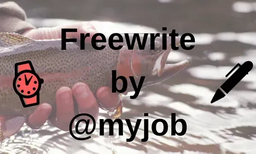 This is my post for #freewrite Thursday prompt night sky hosted by @mariannewest
You have not seen a beautiful night sky unless you have been 10 miles offshore, in the ocean, where there are no lights and the sky is clear. I use to lay on the fish box and just stare at the sky looking at the stars. I would lay there and think about the men who sailed across the ocean using the stars as their map. They were very smart about the night sky or they would have sailed in circles because all they could see is water.
I have also wondered about how they knew what they were looking at, I know someone taught them but how did that person know? Think about it, it is the sky full of stars how did they know which stars to follow or if the stars would be in the same place from day to day.
Today I fished back at Hobarts and my husband drove 35 miles to the south and fished, he caught 33 pounds where I only had 10. Once again the wind was a bugger. I woke this morning with my legs hurting from standing in a rocking boat yesterday and I will wake tomorrow with the same, my little boat is like a cork in the wind, it rocks and rolls, I am always bracing myself so I do not fall.
I did something today that I hated doing. I was running along looking behind me to see if a pompano skips and when I turned back there was a crap trap buoy in front of me. I tried to turn to miss it but did not make it. I hit the trap. I cost the crabber money he will lose the crabs that were in it and his trap is no longer any good. I feel so bad about it.