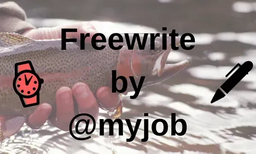 This is my post for #freewrite Saturday prompt Freedom hosted by @mariannewest
I wonder what our Fore Fathers meant when they said Home of the Free. Did they think that we would be free to do as we please? That is within the law. Other than the air we breathe I do not know what is free about our Country. You buy your house, it is yours free and clear. Nope. For as long as you live you will be required to pay taxes on what is supposed to be your land. If you want to fence your land you have to pay to get a permit. You want to put a shed, drill a well, put in a septic system, get electric, build a house or add on to the house you have to buy a permit and sometimes they will not let you do what you want.
You buy a car, pay taxes on it. It should be yours. Nope. Every year you have to buy a tag or registration, the same with a boat. You buy gas you pay taxes on it. When you drive you do not have the choice of wearing a seat belt or not, which that one is not bad but it should be your choice. When you change tires you need to pay a fee for throwing the old tires out.
If you want to go fishing you have to buy a license every year, hunting is the same way, you are also told what you can catch or hunt for and where you can fish or hunt. In some areas, you are fined if you have a motor on your boat or if you want to go fast.
People are all to have health insurance, it is fine if you can afford it but people like my husband and I make to much money for Medicaid and we do not make enough money for Obama-care so we go without insurance. I found out a few days ago that when we turn 66 we are required to sign up for Medicare and pay for it each month or we will be fined.
How can I say I live in the Land of the Free? Where is our freedom? I wonder when they will figure a way to tax us for air? Or have they and I do not realize it.
Sorry for the rant