Hello everyone!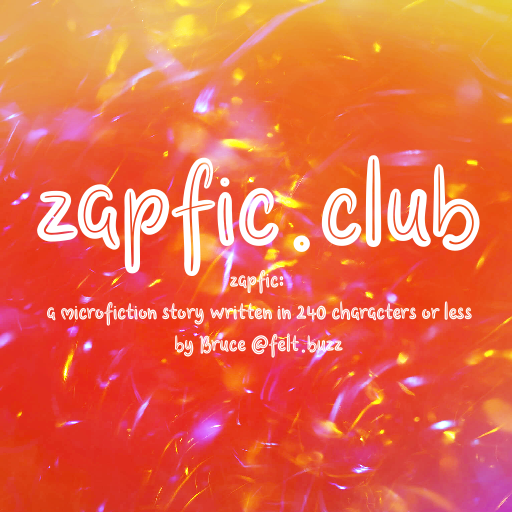 It's @felt.buzz here.
I thought it was time #ZapFic had its own account so I'd like you to welcome the @ZapFic.Club!
There is a new ZapFic.Club discord server and an off-Hive website (ZapFic.Club). Here you'll find The ZapFic Hall of Fame. A list of all the winners of all the ZapFic contests.
Or you will eventually!
I have listed all the winners from week 60 onwards so far. I hope to finish listing the first 59 weeks winners in the next week or so.
I have provided links to the winners' stories from week 100 onwards.
@ZapFic.Club will be upvoting each valid ZapFic (100% upvotes - unless the number of entries each week exceeds 70!).
If you want to support the @ZapFic.Club you can follow the curation trail on Hive.Vote. Delegations are also welcome (but if your account is small please keep your HP for yourself! I want to help grow accounts not strip them of their HP!)
Congratulations to the winners of Week 118: @dirge, @adncabrera, @patriciaurbaneja, @justclickindiva, @sarez
Don't forget you can find all the information on this week's contest here
Happy ZapFic-ing!