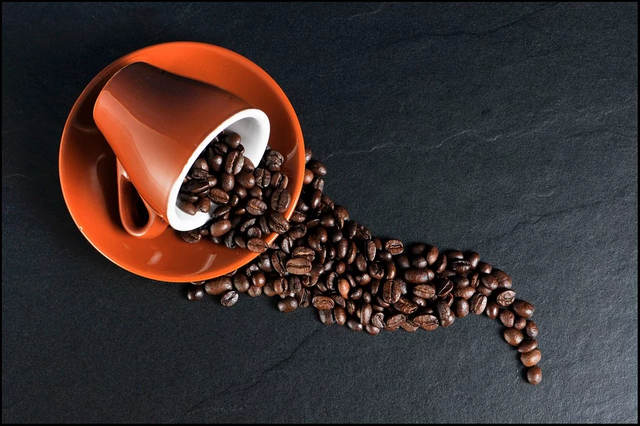 Fuente de imagen
Estimados amigos
Hoy nuestra amiga del mundo cibernético @gertu nos ha lanzado un nuevo reto sobre que hacemos con el café.
Bueno tengo que comentarles que mi bebida favorita es el café ya que la consumo habitualmente todos los dias a diferentes horas del dia.
Una de las razones por las que consumo café es para "despertarme" y dejar a un lado la modorra.
Se preguntaran si esto me ocasiona adicción, debo confesarles que cuando estoy un dia sin consumir café me duele la cabeza por la abstinencia. Esto se resuelve rápidamente al prepararme una nueva taza de café.
Si debo decirles que lo consumo puro, con un poquito de azúcar sin mezclarlo con leche. Un amigo del doctorado que hizo su investigación doctoral con el cafe, me indico que lo mas conveniente es consumirlo sin azucar para poder saborearlo mejor ya que el azúcar le cambia su sabor.
Hoy por cierto leí en un mensaje de Whassap que el café al tener propiedades antioxidantes que demoran el envejecimiento, también aumenta el sistema inmunológico de las personas.
Bueno hay muchas mas cosas que puedo comentarles sobre el café, espero leer las demás contribuciones para así formarme en este entretenido tema.
Reciban mis afectos.
Un abrazo
CCC = HIVE-166850
This is an Invitation to join #ccc for Guaranteed 👍 Daily Income 💵 and Payout 💸 for Newbies (2.0) 🐟 🐜 🐛 in #ccc 👣 and Follow 👣 the Honor Code 🏅 - the Creed (Conditions and Limits Inside)
AND
the latest update <<< please click to read.