¿Qué hago con el café?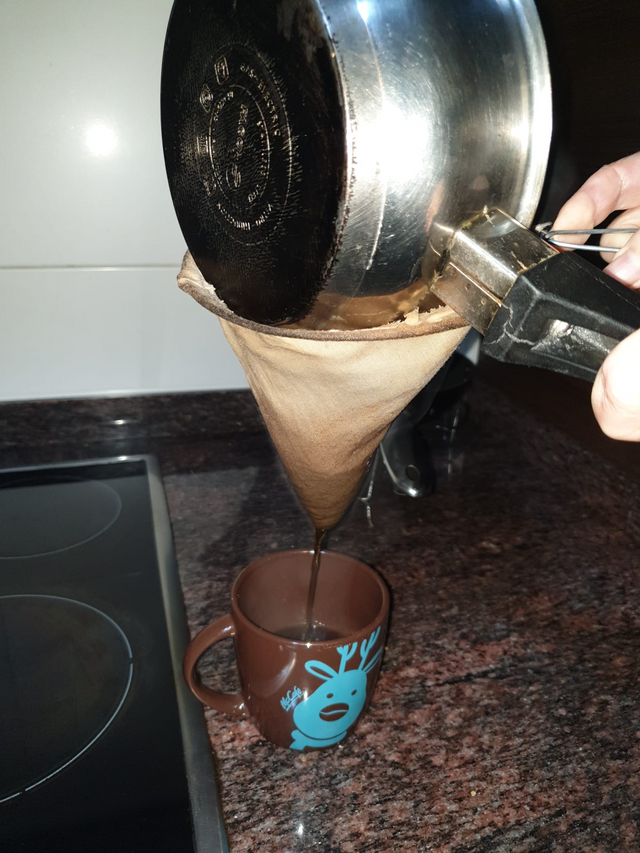 La fotografía precedente es mi primera respuesta, colarlo (a la manera tradicional, criollita, venezolana) directo a mi pocillo y con el saludar el día. El colador me lo traje de Venezuela. Con seguridad también los hay aquí en España, pero era el que tenía en mi casa. El pocillo me lo obsequió mi hijo. En resumen, lo primero que hago con el café es colar una taza y tomarlo, a veces endulzado con miel.
Cuando por cualquier razón no puedo tomarlo en la mañana, siento que me falta algo y termino tomándome uno en la calle.
[The previous photograph is my first response, to sneak it (in the traditional way, Creole, Venezuelan) straight into my well and with greeting the day. The strainer brought it from Venezuela. I'm sure there are certainly here in Spain, too, but it was the one I had in my house. My son gave it to me by the well. In short, the first thing I do with coffee is strain a cup and have it, sometimes sweetened with honey. When for any reason I can't take it in the morning, I feel like I'm missing something and I end up taking one in the street.]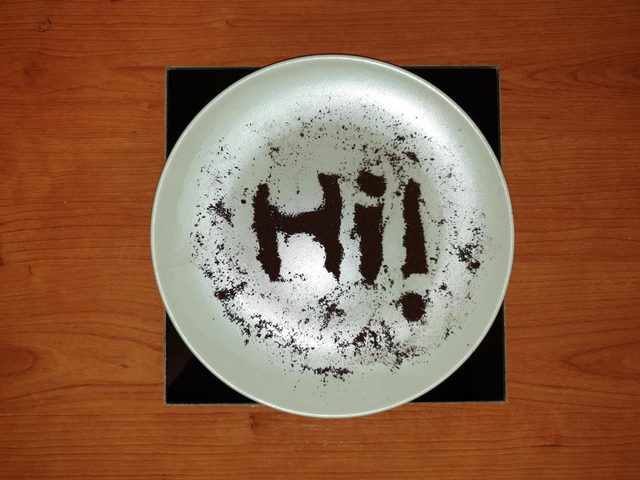 El café es pues mi manera de decirle ¡Hola! Hi! al día y de prepararme para las actividades que deba desarrollar. Es una manera de espabilarme cuando tengo modorra, pero no me quita el sueño; jamás lo ha hecho.
Es también una manera amigable de recibir amigos o compartir con ellos en cualquier sitio, para tener una charla amena (Para esto hay que esperar que termine la cuarentena).
Pero también doy al café otros usos. En la cocina como saborizante de budines, tortas o helados. Para preparar refrescante café frío en verano y un útil quita grasas de la tina del lavaplatos.
Para le piel: excelente exfoliante natural.
Para las plantas: como nutriente y repelente de insectos (ojo sin endulzar, también puede usar las borras). Observen que hermosa es está nuestra plantita de aguacate, como están de grandes sus hojas.
Todo esto hago con el café. En verdad, no puedo vivir sin él.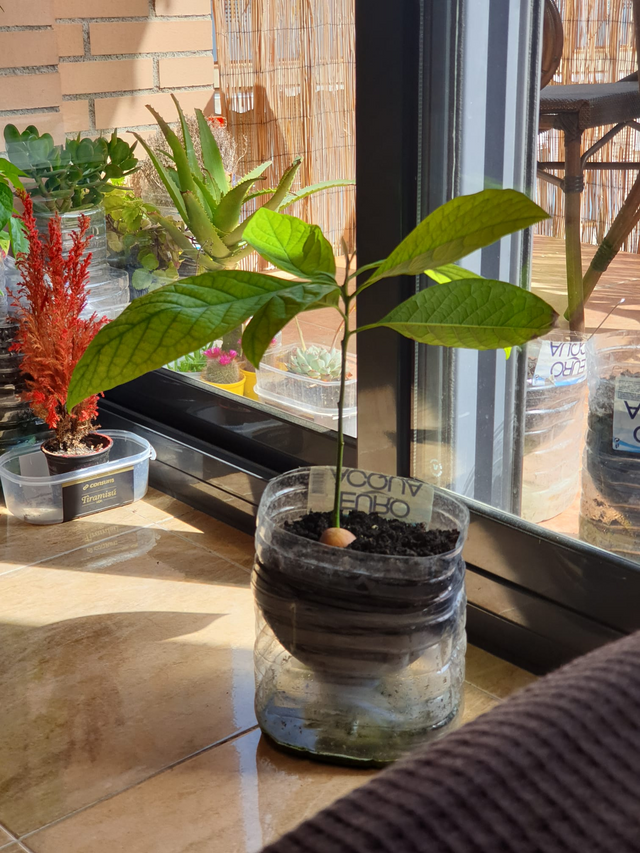 [The coffee is my way of saying hello! Hi! prepare for the activities I need to develop. It's a way to get smart when I'm in a way, but it doesn't take away my sleep; he's never done it.

It's also a friendly way to receive friends or share with them anywhere, to have a friendly chat (For this you have to wait for quarantine to end).

But I also give coffee other uses. In the kitchen as a flavoring of puddings, cakes or ice cream. To prepare refreshing cold coffee in summer and a useful removes fats from the dishwasher tub. For the skin: excellent natural exfoliator. For plants: as a nutrient and insect repellent (unsweetened eye, you can also use the erasures). Notice how beautiful is our avocado plant, as they are of great leaves.]


All this I do with coffee, in verda, I can not live without it

◘ Original post of @mllg
◘ Thank you @gertu for the opportunity to post about my loved coffee
GRACIAS POR LA LECTURA, VOTOS Y COMENTARIOS

THANK YOU FOR READING, UPVOTING, AND COMMENTING

This is an Invitation to join #ccc for Guaranteed Daily Income and Payout for Newbies (2.0) in #ccc  and Follow the Honor Code - the Creed (Conditions and Limits Inside)
AND
the latest update <<< please click to read.