Dear Steemians
I arrived here thanks to the invitation of @wakeupkitty, who has been an excellent guide on Steemit, saying that @davidke20 proposes a great challenge to write the goals, how I intend to achieve them and the achievements for this year, which I thought was great, since, the books teach that anything you want to achieve and not be written, is simply a dream that will not be fulfilled.
To be active in this challenge, we must write our goals and say how we will achieve them in a monthly publication that includes the # hasil2020 tag. Why should it be monthly? To make the necessary follow-up and corrections to our work plan. This is easy to do.!
However, I will update my goals and report what my progress has been in these first two weeks.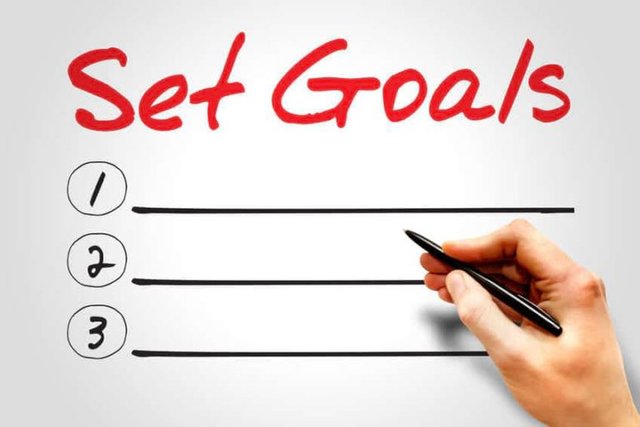 SOURCE

The good news that @davidke20 stops by to support you but you get rewarded as well directly into your wallet.
There is no sharing with curators or chance you are not paid out because your post has not enough upvotes.

My goals for the first quarter of the year remain:
To interact much more into communities
So far I have received a lot of support from the communities where I interact. The support has been unconditional as they allow me to learn how I be better on the platform every day. The growth has been incredible. Each day is less time to participate in all of them, so I must define in which community I feel more comfortable to be active in some of them as long as possible while visiting the rest of the communities.
This is a goal achieved.
Two weeks after starting this project, I was reaching the goal according to the plan: 24 Sp per week; By February 10, my account had to have 308 Sp, as I had written in my previous post.
A lot of good things happened in the next two weeks:
My publications began to receive more votes, I participated in some competitions with which I received some profit Sp and the greatest achievement has been, to win the Redfish contest, sponsored by @sgt-dan and @niallon11 whose main prize was to receive the delegation of Sp for 30 days. Thanks to that initiative and my participation, my account now looks like this: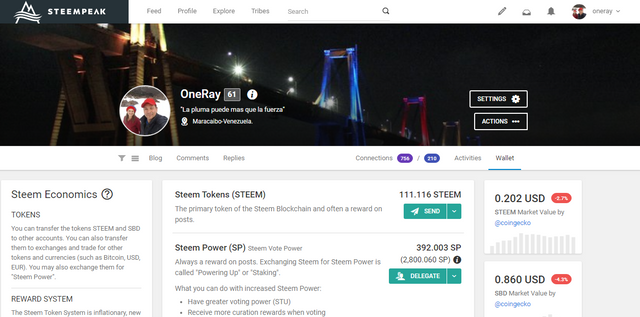 I am still a redfish, but with this support, I will surely grow during these 30 days, allowing me to become a minnow before the appointed time, where I will surely have new goals to achieve.
I continue to learn more and more about the steemit platform and other Dapps, while I meet steemians of the highest human quality; We may be many kilometers away, but I can feel the heat with which they write their publications.
I still do not work as a curator for some community, but with this delegation of Sp, I'm upvoting the 20% for day; 10 post to 100%. Maybe I must reduce to 50% and upvote 20 articles.
Someone once said: "What is the use of power if it cannot be shared?"
The greatest satisfaction is then to give love and love in abundance to good publications.
Another goal is to exercise every day; This is a goal proposed by @davidke20 and I have started doing 20 push-ups every day; It doesn't matter when I finish working, I do the exercise and just today is my fifth day. This is published by threespeak, usually at midnight, which is when I do these exercises. Today I think I will do them earlier.
I am really happy for many factors:
I'm posting better (at least that's what they tell me).
I am making more comments.
I'm typing without seeing the pc keyboard (this is vital for me because if I turn on the light, my wife won't let me type, Lol).
I am sharing with more people around the world, talking about the benefits and news of steemit, in other words, I am learning much faster.
For all this, I am very grateful to many people, And when I say a lot of people it is because there really are a lot of people I talk to and ask questions about everything. Surely someone will confirm it in a comment or in a publication where I'm mentioned.
I wish that all your goals can be achieved. I am sure you can do it because I am doing it right now.
This is amazing!

Do you know that @enginewitty and @untersatz run a healing campaign? Now you know it!
To participate you can use the #spreadlovenotwar tag to gain more visibility by the group of curators of the @thealliance family.



Click on the graph to vote for Enginewitty as a witness



#CCC = #hive-166850
This is an Invitation to join #ccc for Guaranteed 👍 Daily Income 💵 and Payout 💸 for Newbies (2.0) 🐟 🐜 🐛 in #ccc 👣 and Follow 👣 the Honor Code 🏅 - the Creed (Conditions and Limits Inside) and
the latest update <<< please click to read.