Dear Steemians
I arrived here thanks to the invitation of
@wakeupkitty
, who has been an excellent guide on Steemit, saying that
@davidke20
proposes a great challenge to write the goals, how I intend to achieve them and the achievements for this year, which I thought was great, since, the books teach that anything you want to achieve and not be written, is simply a dream that will not be fulfilled.
To be active in this challenge, we must write our goals and say how we will achieve them in a monthly publication that includes the # hasil2020 tag. Why should it be monthly? To make the necessary follow-up and corrections to our work plan. This is easy to do.!
However, I will update my goals and report what my progress has been in these first two weeks.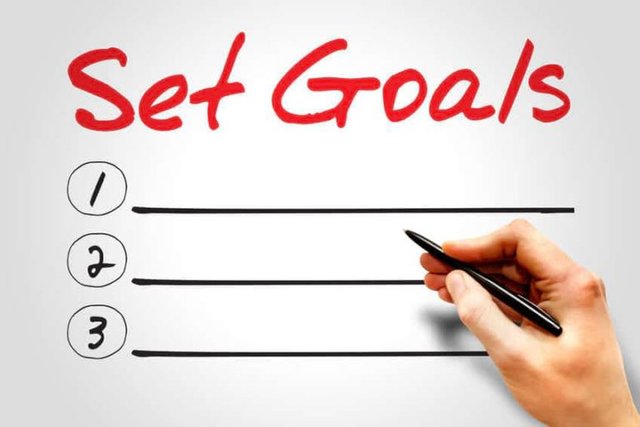 SOURCE

The good news that @davidke20 stops by to support you but you get rewarded as well directly into your wallet.
There is no sharing with curators or chance you are not paid out because your post has not enough upvotes.

My goals for the first quarter of the year are:
Actively participate in the Freewriters and CCC communities, in which I am starting:
This has been a learning Tsunami during these two weeks (12 days to be exact) and see my own growth within Steemit. I not only participate in the freewriter and CCC communities, but also in Powerhousecreatives, Steem Terminal, Thealliance, among others. It is not so easy to read everything that is written and participate in all the contests that occur, but I have increased my participation in the platform to triple.
That is an goal achieved and continues to grow.
Increase my SP from 212 to 500, through better posts and comments (upvotes):
All the participation that I have had and the new Steemian friends that I have met, have made my life a contribution of phenomenal knowledge and to which I want to thank deeply. People like @wakeupkitty, @ the01crow, @brittandjosie, @drakernoise, @marybellrg, and many others have given me their learning and experience in Steemit to grow and improve my posts and the correct way to use tags. This resulted in not only the increase in my reputation on the platform but a considerable increase in SP from 212 to 252.

Learn more about Steemit and how to be more influential:
Obviously, by interacting much more on the platform and learning from what they are willing to teach us, it results in better interaction with other users. I have learned to use Steempeak, Steemword, Steem.supply, and although I cannot understand everything it shows, I am still learning to get the most out of these tools.
I will share my progress in two more weeks and thus measure again my progress in SP which should be in 308 Steem Power.
Do I have another goal? Of course, I do!
I want to be a curator of some community and learn from the best to do an excellent job.

@enginewitty and @untersatz run a healing campaign. To participate you can use the #spreadlovenotwar tag to gain more visibility by the group of curators of the @thealliance family.


WITNESS_enginewittyGIF.gif
Click on the graph to vote for Enginewitty as a witness

#CCC = #hive-166850
This is an Invitation to join #ccc for Guaranteed 👍 Daily Income 💵 and Payout 💸 for Newbies (2.0) 🐟 🐜 🐛 in #ccc 👣 and Follow 👣 the Honor Code 🏅 - the Creed (Conditions and Limits Inside) and
the latest update <<< please click to read.