If you like to join this challenge publish your achievements for 2020 + write how you intend to make them come true.
The targets I set for 2020 I published the end of December 2019.
An update about how you are doing is expected in the first week of each month!
I intend to give a weekly update mainly to stay focussed and because of my struggle for weight loss. @davidke20 started a fitness challenge too. You can join him with this contest too. See his account. I will eat less and try out "muscle contractions" instead.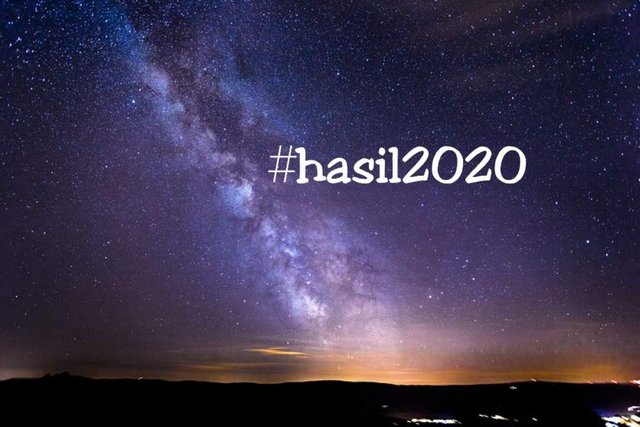 My weight goes up and down.
I am not sure if I can trust my scales. It seems to live a life of its own. I wish I could ignore all the food but I can not. Most times I do not feel hungry but I miss a certain taste in my mouth. Drop and chewing gum help a bit.
What I ate in the past week.
tuna (canned, 1x),
omelette with cheese (2x),
brown + kidney beans (2x),
kind of sausages (3x),
cheese,
drop,
chewing gum (daily),
butter cake (2 pieces),
a hand (fist) filled with peanuts and
I drank between 21-30 liters of warm water/tea.
Yesterdays meal
One omelette made of two small eggs and cheese at 1:30 pm and some peanuts about 1 hour later.
Fruit
None.
Vegetables
Beans
Medication
Antihistamine (once)
Note: My digestion is very slow. 500 Kcal and 7 carbohydrates a day will make me lose weight. The question is for how long will this work?
Weight last Sunday (January 5th): 65
Monday: 65
Thursday: 64.1
Friday: 64.3
Saturday: 64.7
Sunday: 63.8
I am not sure how this can be. I guess the fact I went to bed early and drank less is one reason.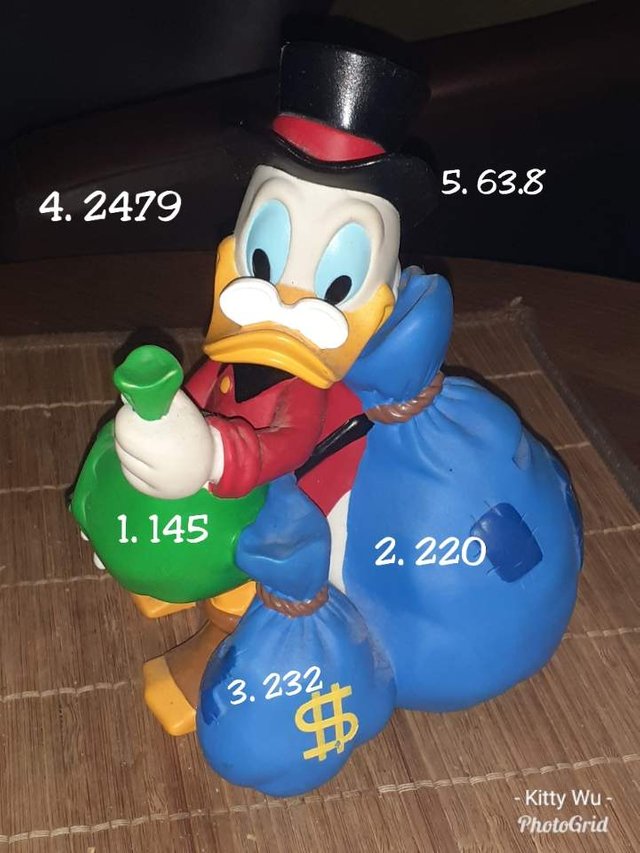 I set 4 more targets.
Update January 12, 2020,
Retirement 145 /600
Car: 220 / 1500
Visa card: 232.59/1200
SP: 2479 / 4500
Weight: 63.8 / 61
So far there are only changes if it comes to my SP, weight and Visa/credit card.
My savings can only increase at the end of the month after I received my payment.
I had to buy calling credit and used the visa card for it.
I need to save about 200 euro each month for these 3 saving goals (#1, #2, #3) only if I want to make it. I need extra for the car test in April.
Goal for next week
Saving as much as possible on shopping money. We eat what we have stored.
I need extra for gas/petrol and didn't count on the fact I drive way more now.
#hasil2020 is hosted by @davidke20 and @victoria-bella.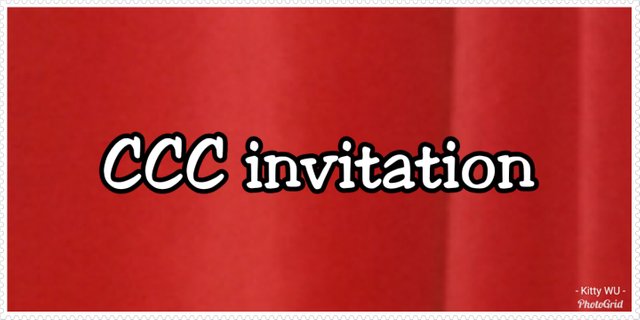 This is an Invitation to join #ccc for Guaranteed 👍 Daily Income 💵 and Payout 💸 for Newbies (2.0) 🐟 🐜 🐛 in #ccc 👣 and Follow 👣 the Honor Code 🏅 - the Creed (Conditions and Limits Inside)
AND
the latest update <<< please click to read.