I told you it is cold outside.
Better get dressed as warm as possible and walk fast.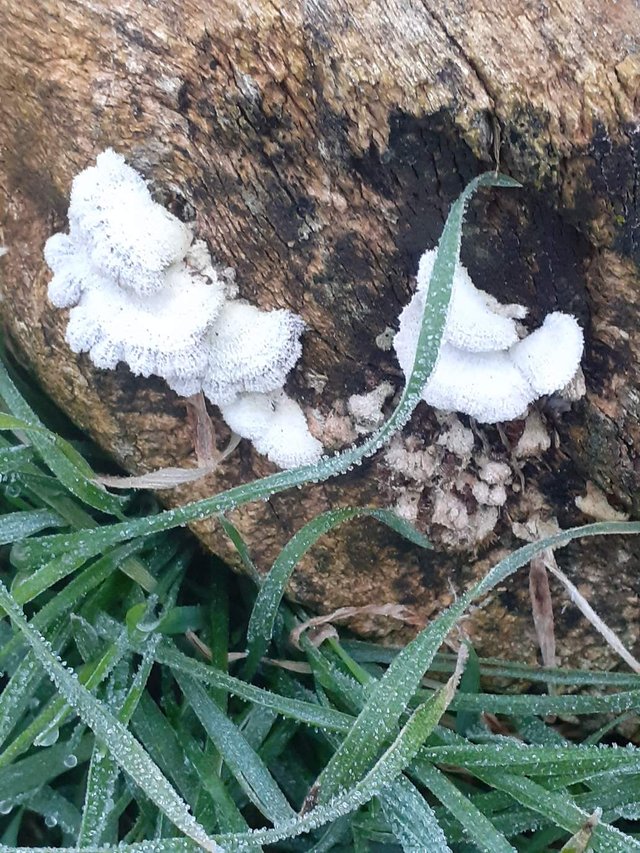 Still in my garden
I assume the mushroom on this piece of wood is frozen too.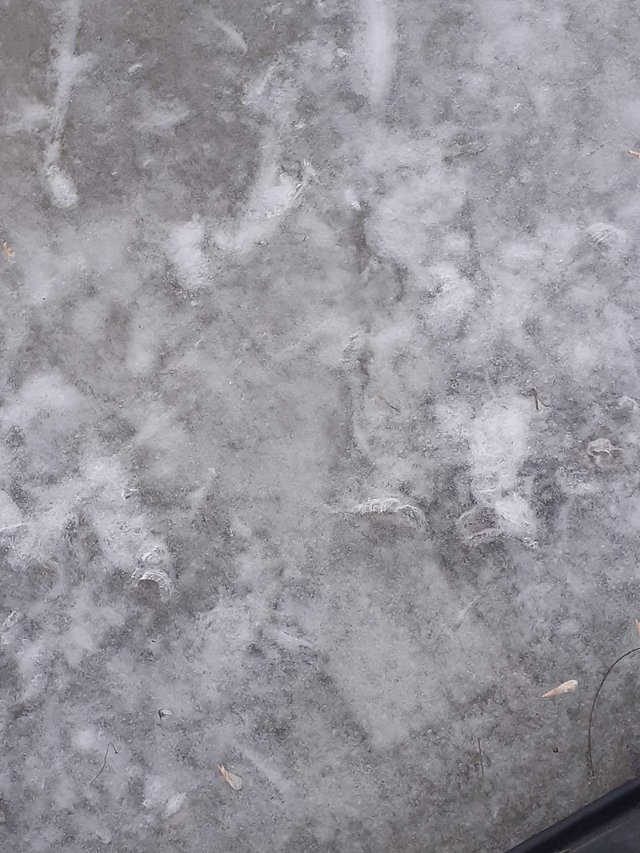 The water in the pond is or at least what is left from it.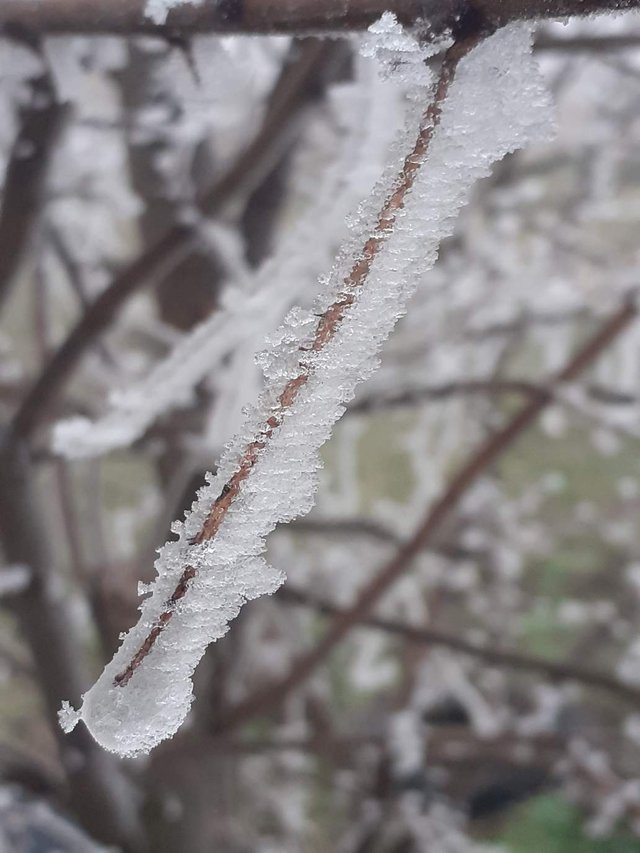 This is ice, no snow.
Each day the ice will grow.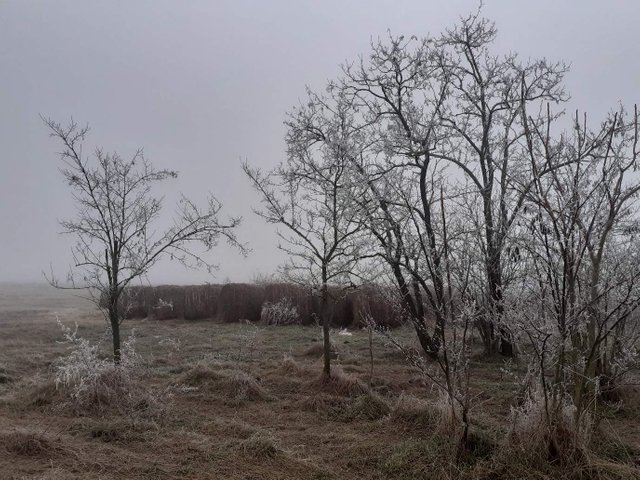 A look at the left.
We will not go there.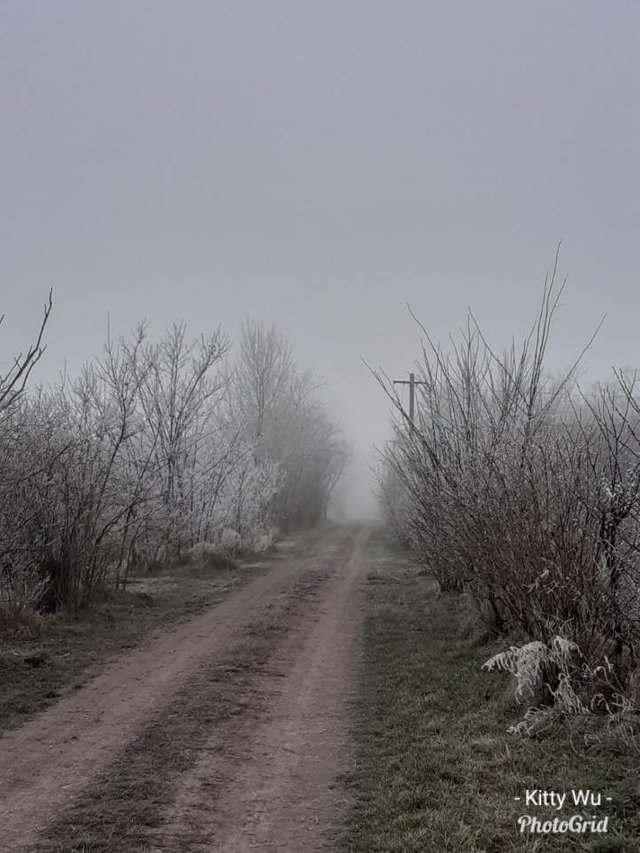 We take this road.
For your information. This is daylight and in reality it is way more white/fog.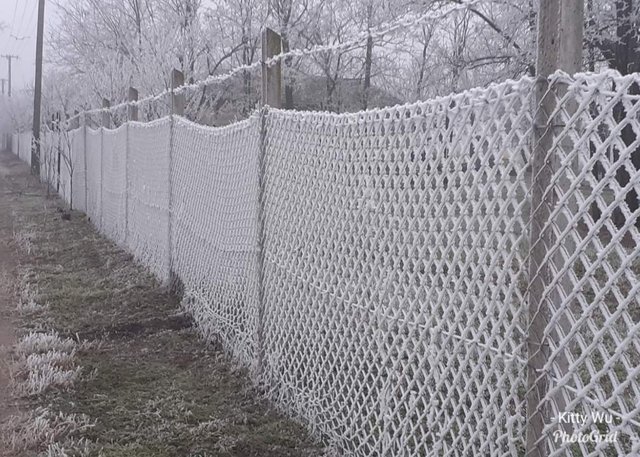 This looks nice white and will stay white longer as snow.
No one walks or drives on it.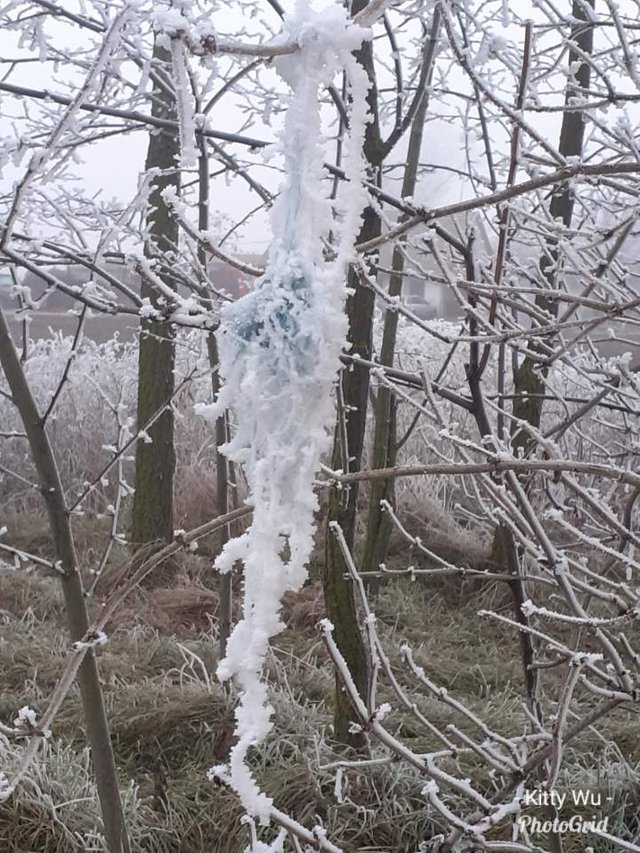 This hangs in a tree.
I think it is a rag. No leaves.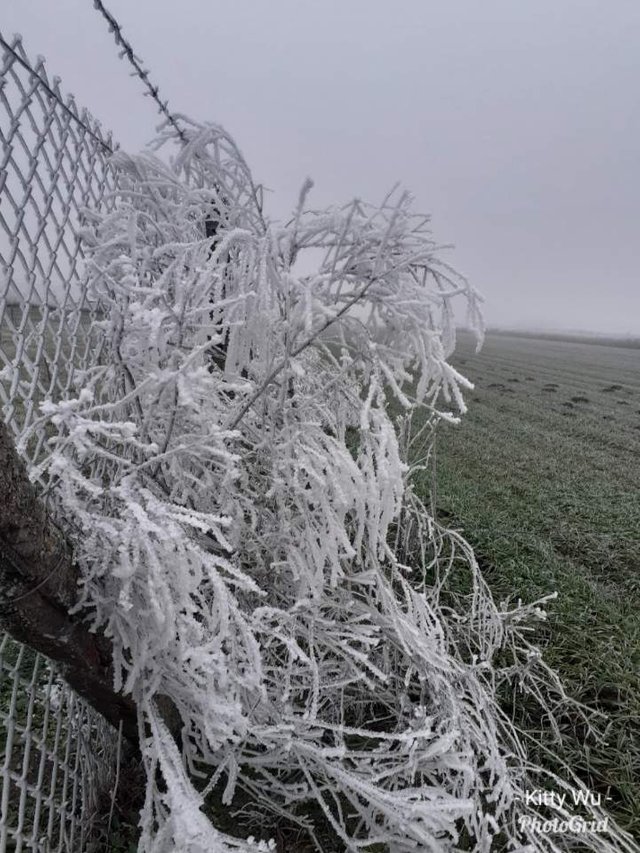 Weeds never die no matter if it gets frozen.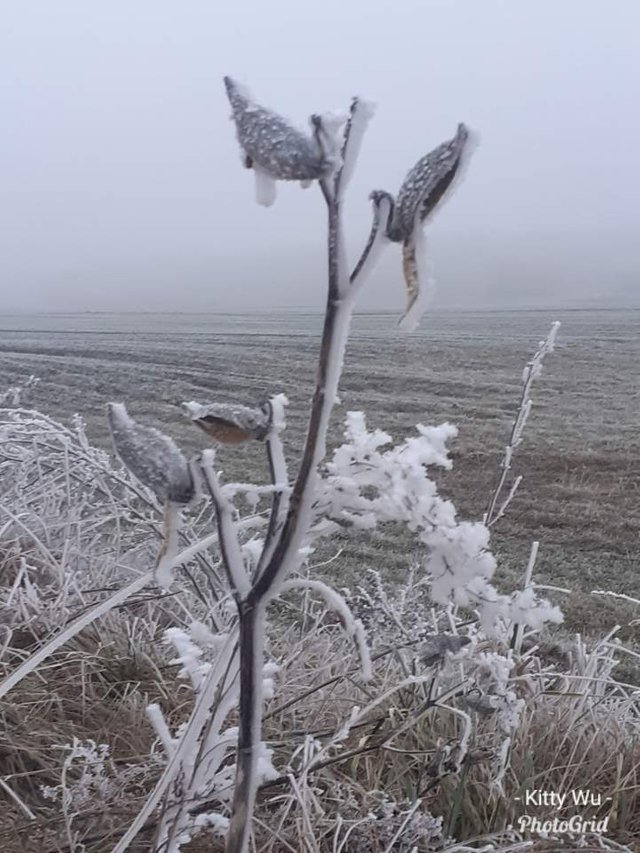 Same with this.
Whatever it is it will not die.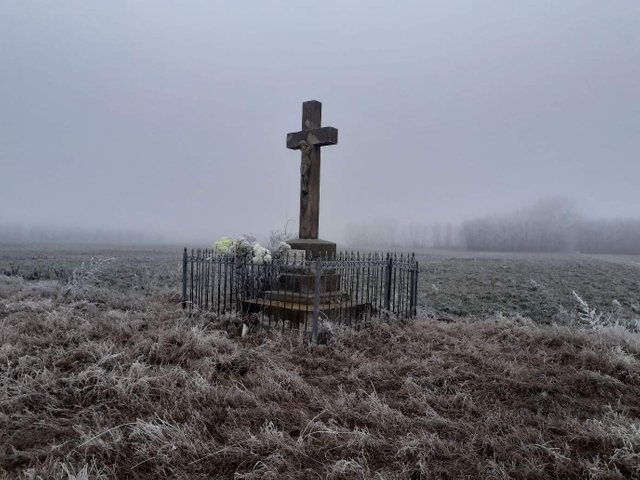 He is still there.
No arms, they didn't frozen off.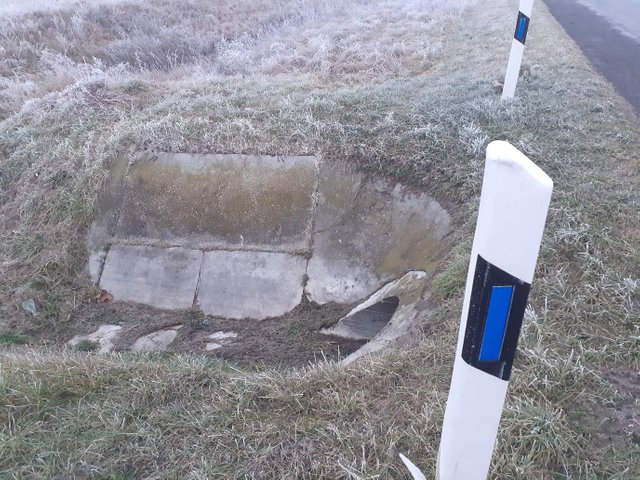 Here should flow water.
It even has a name and those two signs are there since a few months.
The funny thing is I haven't seen water here in the past 9 years.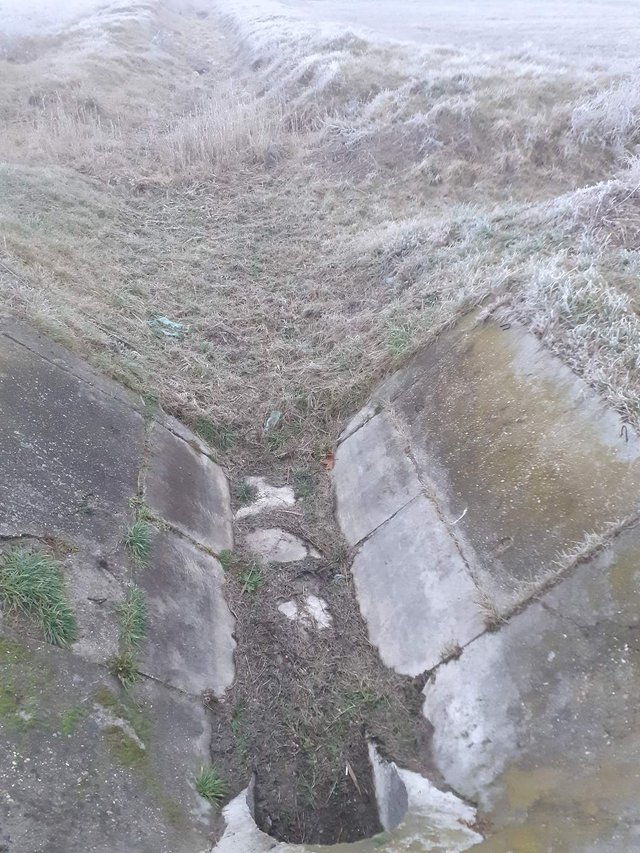 Not a drop of water.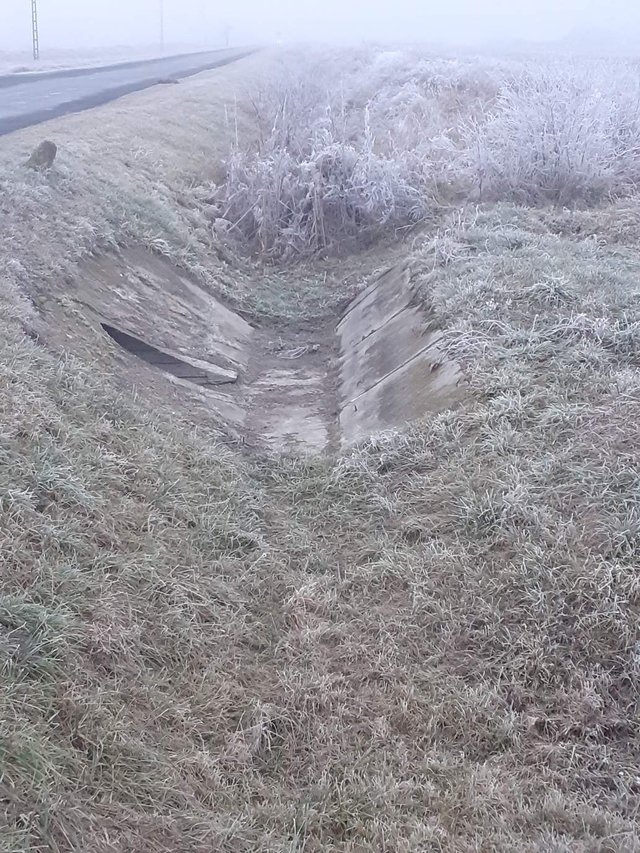 This is on the other side of the road.
Grass, plants and even trees grow where water should flow.
People dump their garbage here too. I saw 6 man clean up a part yesterday.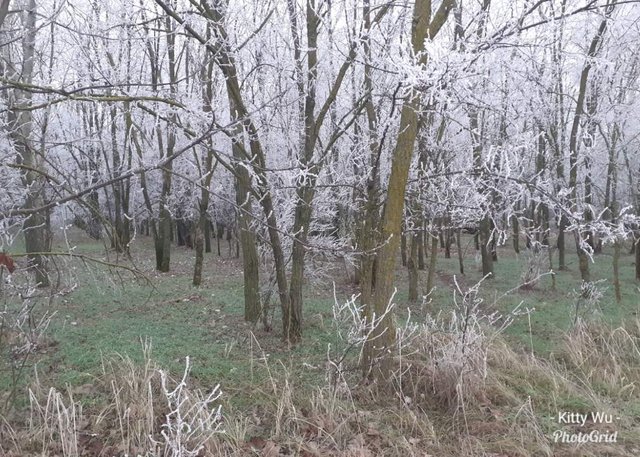 This is planted and should be cut down after 15 years and replanted.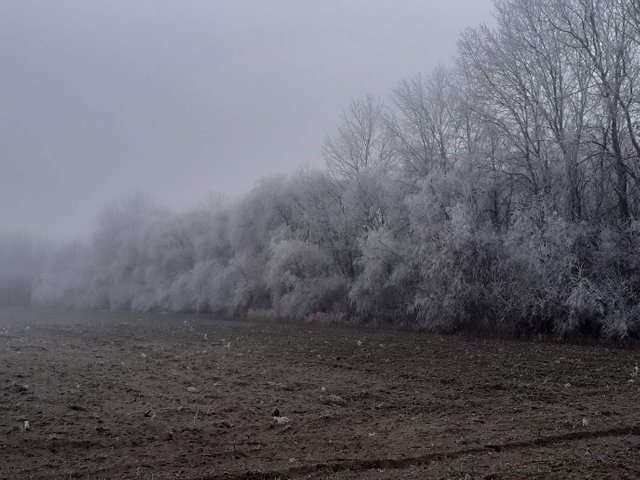 We are on our way back.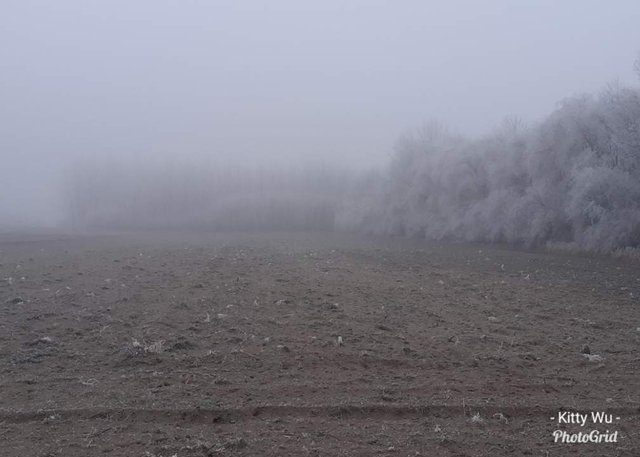 A grey view for you.
The field is already planted so that's frozen too.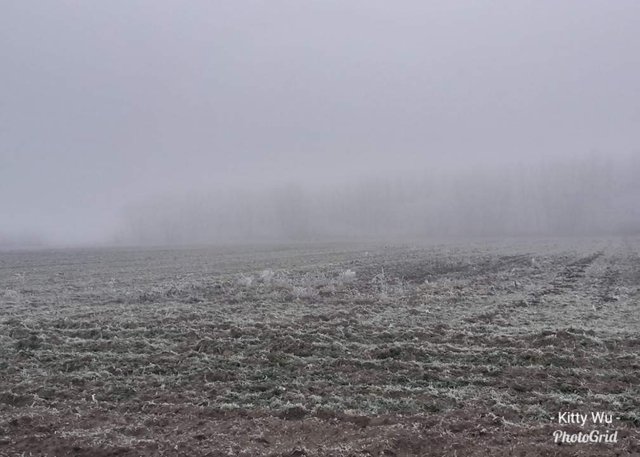 More grey...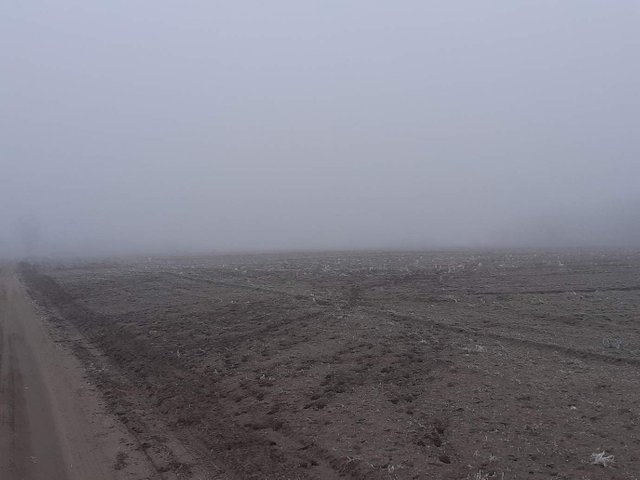 What my eye could see but my camera not is deer in the field.
They waited for me to pass by.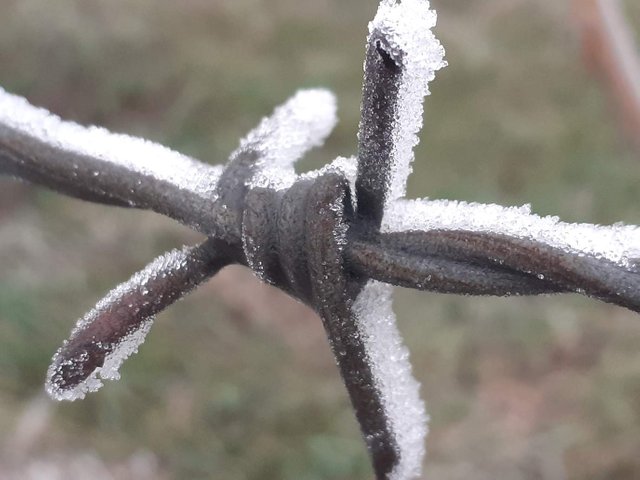 Yesterday it looked like this.
Today it looks like this.
Happy walking to all of you.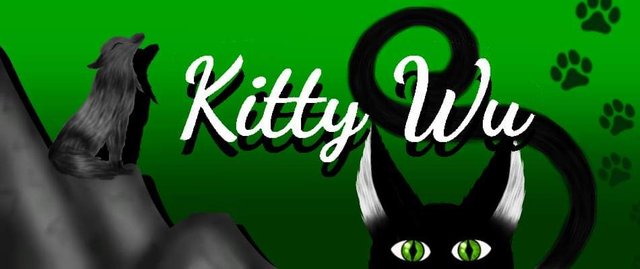 You can have a #wednesdaywalk with @tattoodjay and who knows you can give @elizacheng a smile in #MakeMeSmile. No way you can ski here except for indoors but you can practise ice skating.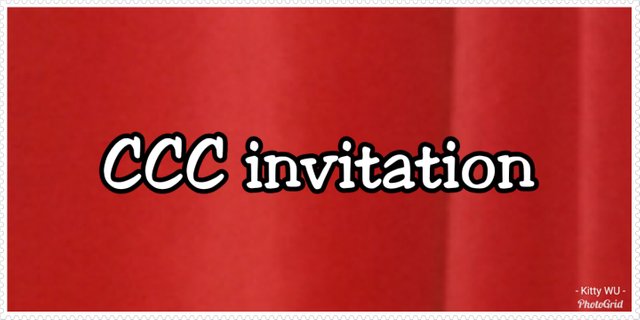 This is an Invitation to join #ccc for Guaranteed 👍 Daily Income 💵 and Payout 💸 for Newbies (2.0) 🐟 🐜 🐛 in #ccc 👣 and Follow 👣 the Honor Code 🏅 - the Creed (Conditions and Limits Inside)
AND
the latest update <<< please click to read.