Hello Hive Friends!
This post is about answering the questions - How has Crypto and Blockchain Technology Impacted your Personal Finance?
This question was asked by @theycallmedan.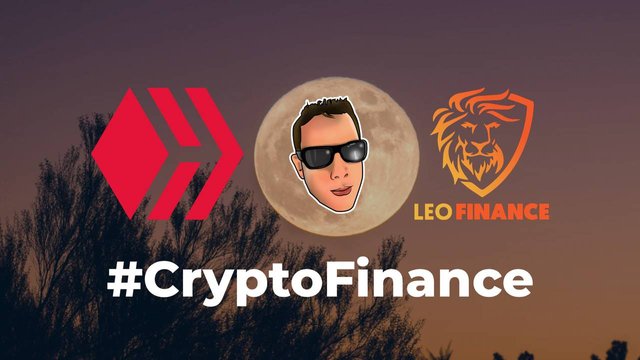 I am very new to crypto world. As I have a non Technical background, technology is not an area where i am good at all. I have just the right amount of knowledge to do my day to day work - Social networking, Web Surfing/searches and some softwares for my work. Clearly, I am not a tech savvy person. I first heard about the crypto in the news articles. Although there was a lot of buzz, I never cared reading more about it because of a simple reason - I thought this is something which is related to money/stock and trading and this is something that i feel very boring and is of least interest of myself as I have a little creative mindset.
I am sure that there are a lot of other people like me who think the same way. Crypto is like a stock market. You have to invest some money like a stock trader and buy/sell crypto tokens to make more money. This is all about money and investment.
I never thought that there is more to this - Block Chain Technology.
My husband @harpreetjanda is a technologist. He had been using Hive platform from quite some time. He would always try to educate me about Crypto and Block Chain and i would always ignore him - maybe because he would always talk about Crypto in monetary terms.
But a few weeks ago he showed me other side of block chain - The Hive. He introduced me to different communities and i was so amazed to see the variety of content people were sharing - art, pictures, sketches, cooking recipes and nature. I have been using other social networks since long but never imagined this being run on crypto platform. This was very different world from what i had imagined crypto world to be.
This is a community where you can share anything. I have been doing a bit of everything that I mentioned above. I enjoy cooking, clicking pictures, writing blogs and paint pictures :-). I never had a platform where i could express myself using all of my hobbies and passion. I finally have a platform. I can share my sketches, my cooking recipes and write whatever is in my mind.
This is not the end though as i now see people upvoting me and commenting on my posts, I saw some points being added to my account. These were actually different tokens that i have earned from my various posts. Oh - now i understand why my husband was trying to teach me all this. He did not told me about these tokens maybe because he knew that i would loose interest if he would have told this in the start. But now that he explained this that i can actually earn some crypto while fulfilling what i have been longing for a long time. This is a win win situation. We both are doing what we both enjoy doing, I get to write something and he get to count the tokens :-)
But i must admit that this actually give me a boost as this is an additional encouragement for me, which always pushes me to create some content. I have started liking these tokens as well.
I have started reading more about blockchain and crypto. I think now that i know that we can earn tokens, quality of my content had also improved as i am little conscious and want my content to be liked (upvoted) by others.
I would like to start the next chapter of my journey where i want to give serious consideration to crypto currencies now as i am feeling quite comfortable with crypto now.
For me this is just a start but i must say that i started with just some fun stuff but as i had spent some time i have started looking into the financial side of this.
I am planning to start participating daily challenges like #iamalivechallenge and using #actifit to post daily activity.
Crypto had not impacted my finance much so far but i now now i am thinking seriously to focus on monetary part. I targeting to earn at least 50 Leo Coins by end of this year, i think that would be a good start.
Based in what i understood so far, i think Crypto is going to be a big part of future finance and we will be able to use it for day to day expenses.
I have not invested anything but my time so far but i might invest in the future. I need some time to digest all the information :-)
Thanks for stopping by my post.
Posted Using LeoFinance Beta