Since its introduction about 6 months ago. there were a lot of tokens added to Steem-Engine. Many of these tokens are tied to some type of project although a fair number are just for a bit of fun.
That said, we tend to group all the tokens together and simply call them "Steem-Engine Tokens". What is taking place here is actually a microcosm of the cryptocurrency market in general.
All tokens are not equal. We all know this yet we tend to group them all together. This is one of the major mistakes that maximalists make in my opinion.
What is important if the project. This is what deserves the scrutiny. A token is a representation of what is being developed. Thus, when sizing things up, we need to determine what is taking place.
Obviously, it is impossible to know all details that are associated with each project. While we might know a few of the players on a particular development team, across the board it is hard to find that out. Therefore, we have to do the best we can by looking at things from the outside.
There is a fair logical starting point. With many projects 5-6 months old, we have a basis to go on. What has happened and what was done? When I look at some of the projects out there, the website of the tribe, as an example, is identical to when it went live. In other words, there were absolutely no updates concerning the website.
To me, this is a major flag and probably a reason why the price of the token is dropping. Without upgrades, why does anything think that project will be successful long term?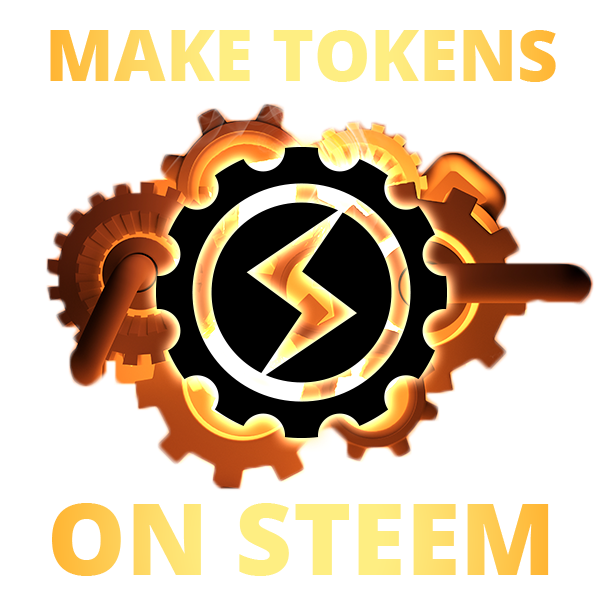 Source
At the same time, few tribes are putting out roadmaps detailing what their plans are. Here again, we see the idea of progress and development lacking. A roadmap lets everyone know what the intended direction is. It also sets a timeline for people to monitor things. While most of us are aware that there needs some flexibility due to unforeseen circumstances, having an idea of the general direction is helpful.
In my opinion, one of the most successful Steem-Engine projects, to date, is Steemleo. It starts by looking at the website. This tribe has features available that were not present two months ago, let alone from its start. The difference between now and its inception is rather large.
To me, this shows a team that is dedicated to moving forward. In reading through the different posts, there were a number of sinks added as a means of enhancing token value.
We are also aware of some different features that are about to be implemented. For example, while not putting out a full roapmap, they did announce the LeoStore is coming soon. At the same time, Leopedia is also being worked on. These are features the team feels will add to the entire LEO ecosystem.
Contrast that with other Tribes. Can anyone tell me what is taking place with PAL, Marlians, Dblog, and Bilpcoin? I know PAL is going through an airdrop which is altering the economics of that tribe but what is their focus? I know there are plenty of smart people involved so I am hodling my tokens but, I will admit, it is a shot in the dark.
Another project that I am optimistic about does not even have a website. @spinvest is a token that is backed, in part, by Steem Power. This project started by focusing upon garnering SP to lease out. While that is still a part of the model, the project has since grown.
Over the last couple months, curation accounts were set up for both Neoxian and LEO. Delegation was received from club members in exchange for more tokens. This is allowing the project to support those other tribes while also earning curation rewards. This is helping to build up the holding of the entire project, something designed to enhance the overall value.
They also got involved with Splinterlands' cards which helps to spread out the holdings of the club even more.
A recent post was put out by the team laying out some ideas for 2020. Again, these are not written in stone but they do show a direction as to where things are going. Some might drop off as the year progresses with other things being added. Nevertheless, anyone looking at this can see there is a plan as to where to go next.

Source
One of the biggest drawback to most of the tribes is the fact there is little information out there about them. Other than a small write up and a link to the tribe, we see little. For the obvious ones, this might be all that is needed as a starting point. However, to keep people interested and get the project growing, it is vital to give people more.
Let us be honest with all of this. If a tribe has shown very little development in the last 6 months, how can anyone conclude there will be anything happening over the ensuing half year? What is going to be different 6 months from now as compared to today?
For those who were around, think back to Steemit Inc before Eli Powell. This was a question all of us were asking with few answers. Confidence was way down simply because we had no idea what the developer of the blockchain was doing. Instead, we got the same answers repeatedly.
Many tribes are doing exactly the same thing. To have someone hold a token, there needs to be some reason. Many people think that Steem-Engine tokens have no value. Whether this is correct does not matter. What is important is the fact that most of these tribes did not give people any other way to think. If you want your project thought of in positive light, give people a reason to frame it that way.
With all the tokens listed on Steem-Engine, it is safe to say there are at least a dozen that have a chance to be very successful projects. The challenge is that, right now, few people, even on Steem, have any clue what is taking place with them.
As one who looks at things from the outside, I view each token as a separate entity. If there is no mention of what is taking place, my presumption is that nothing is happening. Unfortunately, for most of the projects, this is verified by the lack of progress.
Sure, there could be a lot of things working in the background. There are also times where, for legal reason, things cannot be mentioned. However, as evidenced by Steemleo, progress and future plans can still be passed on without revealing everything.
For the past couple years, each time someone mentioned how poorly STEEM was faring in the rankings by coinmarketcap, I simply asked what is going on with the projects ranked ahead of it? The same question applies to these Steem-Engine tokens.
What is going on with the project?
If one cannot answer, it might be a doomed project.
---
If you found this article informative, please give an upvote and resteem.
---
Posted via Steemleo | A Decentralized Community for Investors