We are seeing rapid advancement in robotics and AI. While we still are a long way from "Rosie", the robot on the cartoon "The Jetsons", progress is being made. It is to the point now where we are seeing companies developing robotic platforms.
This is an important step in the process. One of the key features is to provide versatility in products. In other words, not every situation is similar, especially when dealing with ANI (artificial narrow intelligence). Since the robots are only going to be able to handle specialized tasks, it is important to have the ability to program them for different environments.
For example, the requirements for a front desk in a hotel are much different from that of a similar position in a nursing home. The situations that arise and the people interacting with are totally different.
Misty is a robotic platform developed by a startup in the Denver area.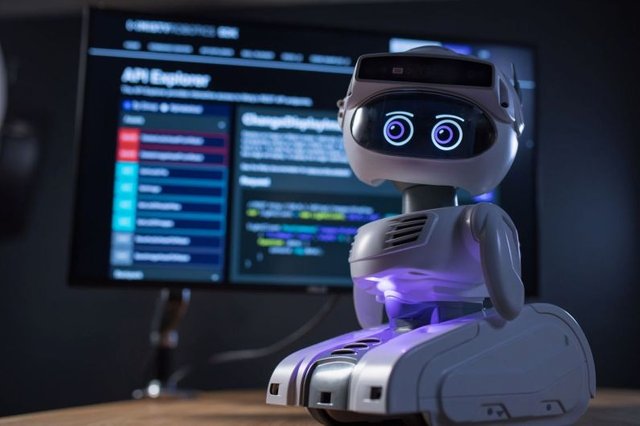 These machines are not big. They are about 14 inches tall and weigh about 6 pounds. The goal is to have them provide service to customers in a hotel by checking people in, taking payments, and, perhaps, even suggesting a restaurant.
The robot is going to use open source software which will allow for third party integration. This platform is going to be contoured to the particular market that is purchasing.
"Misty is a platform. It's a tool for any technologist or someone who employs a technologist to solve a problem with a robot," company CEO Tim Enwall said. Misty as a Concierge is a "half-built application that is open source and really helps our customer not have to start staring at a blank sheet of paper saying, 'Gosh, how do I get my applications started and written?' "
While this is a cute little device, it has the ability to cause a lot of damage. The world of technology is spreading like crazy. Denver is a nice city but not exactly a major technology hub. Yet here is a start up that is making progress to the point where many jobs could be at risk. With a cost of $2,900, it does not take too many employee hours before a ROI kicks in.
While he wouldn't disclose sales totals, Enwall indicated that since its launch on Oct. 30, Misty II has been popular. Making it easier to get the "platform robot" up and running and performing tasks is key to driving its success.
"Our customers are out there solving problems in health care facilities and eldercare and office reception, places where a robot can solve problems but a roboticist has not deemed the problem worthy of solving," Enwall said, adding he has even heard of a magician that incorporated a Misty II bot into his act.
https://www.denverpost.com/2020/01/30/boulder-misty-robotics-workers-ces-tech/?
We can expect to see a lot more progress in this direction. There are hundreds, if not thousands, of start ups around the world focusing upon the development of robotics. While most will fail and end up broke, there are going to see a handful that make major breakthroughs.
Of course, unless you are a venture capitalist putting seed money into an entity like this, the likelihood of being involved is almost nil. To me, that is a challenge with the present system. At the same time, if you are one who works in a field this is targeting, bet the ranch there are others doing the same thing.
That means not only does one not to get to participate in the technology from a financial gain standpoint but it could end up taking your job.
Good thing we have cryptocurrency.
---
If you found this article informative, please give an upvote and resteem.
Posted via Steemleo