Investment is never a part of our revenue which remains in surplus of our expenditure, rather, it should be a conscious set-aside of our income with the aim of generating more income. It's a risk, yes! Every true investment never yields a hundred percent of what was put in, it requires time to grow.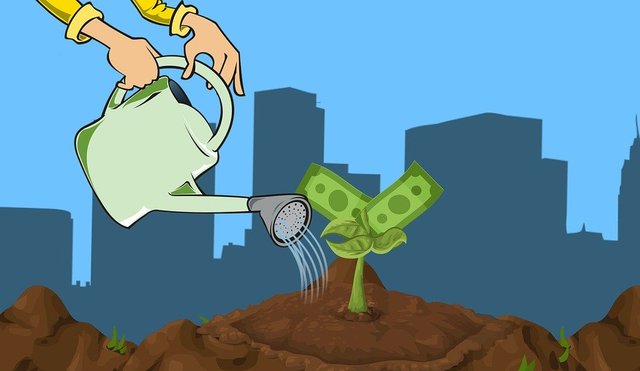 source
Investing in cryptocurrencies has been a new investment option for me and its just two years and 9 months. Of all available options for crypto investment, staking as applicable on Hive blockchain has been my best as it helps the investor to save his asset for the future while gaining some more on a daily basis while the wait lasts. This is because HIVE or Hive token staked has the capacity to mine smaller units of the amount staked when a content is upvoted. Moreover, the more your stake, the greater your ownership slot of the blockchain.
I remember when 500 Steem Power was delegated to me by @Ejemai when I was 5 months old on the Steem blockchain. I felt like a king each time I gave an upvote that was as huge as $0.1 and this was when STEEM was in the highs of around $2. I gained new followers and was happy to be able to give value to other content creators on the blockchain.
The feeling got hyped with the creation of Hive-engine tokens which enabed me to give some double digit quantity of tokens though they were worthless as at then. SPORTS token was one of those which earned my interest. I was able to grow my stake from 500k to 1 million and the numbers kept increasing. Today, I aim for a 50 million stake mark and I can guess how the feeling would be.
Following the recent bullish moves of SPORTS, I decided to position myself for a lot more of curation rewards by buying some more tokens and powering them up to continue giving out my whale-share of upvotes to quality #sportstalk contents on the Hive blockchain. It might interest you to know that my full SPORTS upvote presently surpasses 5 HIVE in worth. I'll share details by tomorrow.
Today has been an exciting Monday and it feels cool to start-off with Hive investments. I decided to power-up 0.94 million SPORTS and 1.3 million SPORTS at different times making a total of 2.2 Million SPORTS staked in about 12 Hours. That is pushing my SPORTS stake closer to the 50 million stake mark which could possibly be achieved before the end of the year.
I'm sensing SPORTS tick closer to the 0.1 HIVE value and it would be more exciting to be one of those users who would soon be giving out $10 worth of SPORTS upvote to quality content content creators. The journey starts with having at least 1 million SPORTS token in stake and its quite cheap as at today (about 400 HIVE).
Who knows when moon would come? Nobody, we just keep building the stakes in good faith hoping for the best. All efforts of all Hive communities are geared towards onboarding the masses, then would the prices moon. LeoFinance community is looking at 4,000 active users to hit $2 LEO. I can't say the stat for the Sportstalksocial community. We keep building.
You may join my SPORTS Curation Trail to maximize your SPORTS stake. With the trail, your stake of SPORTS would yield profits without your active involvement.
Posted Using LeoFinance Beta