Source: Image by @katharsisdrill

Mort, the Shit Manager is a spin-off fictional series of short stories based loosely on the thoughts of David Mortenson, the tyrannical Kwiksave store manager who features in my auto-biographical series 'The Horrors of Kwiksave'.
Other Articles in this Series:
Mort the Shit Manager: 'Oppression Supreme'

...'1974'...
Mort was driven.
Being a Stock Lad was one tough job, and he wasn't content in filling shelves for much longer.
At the tender age of 16, Mort was learning fast on how to progress up the Kwiksave ratrace hierarchy. A chance eavesdropping between hard-man boss, Vinny Stone, and Area Manager Elton Welsby had told him all he needed.
£500 and he would approach Elton. The secret was out and he had all the facts.
To become a member of the 'Armchair Club' one had to grease palms. At a miserable £26 a week Mort thought hard about how to raise cash.
Then there were a plethora of second criteria of joining the elite club which included automatic promotion to manager.
…'could Mort face the ultimate challenge and succeed?'…
The gist of it was simple. Serial coffee drinking was a must, a healthy appreciation of 'The Sun' newspaper a secondary necessity, and then there was the most important precedent of all.
The last challenge was problematic for Mort. He was unused to sitting down and unfortunately for him, membership of the 'Armchair Club' REQUIRED him to put his feet up for 80% of his working hours in the staff room office.
This would be a rigorous, demanding test of his abilities. Mort could not fail.
Mort was driven.
Mort, the Shit Manager is a Serial Shitposting Fiction Story inspired by Torundel the Shitposter by @katharsisdrill, Ren du Lot, the Shit Lawyer by @vcelier and Nordlute, the Shit Sysadmin by @steevc.
Rules are:
211 words - Starting with the words "Mort" - First and last sentence are identical.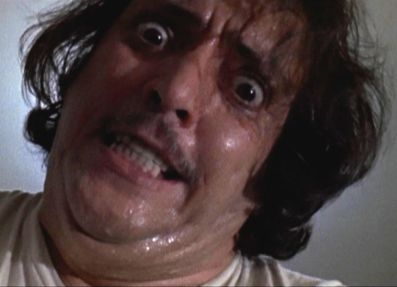 If you found this article so invigorating that you are now a positively googly-eyed, drooling lunatic with dripping saliva or even if you liked it just a bit, then please upvote, comment, resteem, engage me or all of these things.