'The Horrors of Kwiksave' is a candid recollection of my memories working at Kwiksave (the now-defunct discount supermarket chain) as a 'Stock Lad'.
I wasted over FOUR years of my life in this maggot-infested hellhole and still occasionally wake up drenched in sweat after enduring a nightmare in which I am working there still.
Some of the names have been slightly changed simply to save my arse in case anyone takes offence at some of the details regarding my facts or opinions.
Many of the people mentioned are now dead as this happened so long ago, but their siblings are not.
This is the 'HIVE Special Edition' of a multi-part autobiographical story (with a little over-embellishment on some of the details) I posted on STEEM over 2 years ago.
It contains a LOT more detail and content than the original and will fill in many gaps that were missed the first time around.

Chapter One: A Prelude to the Best Job in the Land
...'December 1980'...
'WARNING: BAD LANGUAGE BELOW'
I couldn't wait to leave school. To have some money in my pocket was all I could think about. I did very badly and left with a single Maths 'O' level and that was a CSE Grade 1, apparently equivalent to a GCE Grade 'C' or so they told me.
College; that was for those stuck up twats who were cleverer than me. I was not under any illusions of being one of those 'grammer grobs' but I could have been, and things might have turned out differently.
Source
...'Fearns is still listed as an 'Inadequate' school looking at the Ofsted ratings. I am quite amazed that I even have the skills to talk, never mind write after attending several years there'...
Having missed passing the eleven plus exam by a fraction, I ended up at one of the worst secondary modern schools in the country, Fearns County Secondary School.
College was more school to me and if there was one thing I despised it was school, the bullies, the teachers who were bullied by the pupils, and the flawed institution. I hated every minute of it.
...'I mean come on, would you work at the shiny new supermarket or in the wreck of a place!'...
In 1979 there were two 'career options' for the uneducated; the factory or the supermarket.
The factories I deemed to be 'shitholes' and a continuation of the bullying I was often at the end of within school, so I chose the latter and started working at the emerging supermarket chain Asda as a shelf filler.
Asda was not such a terrible place to work for and sleeping in the middle of a pallet of bog rolls on the top floor of the warehouse was a common pastime for several of us 'hard-workers.'
However, this story is not about my Asda memories, and so other than this chapter there will be little in the terms of content matter regarding this, other than to inform you that I was fired for eating a Dairy Milk chocolate bar while skiving off in the warehouse.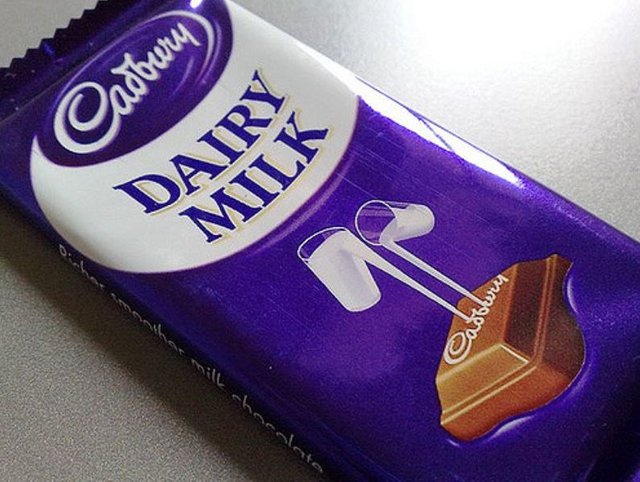 Yes, it was stolen chocolate, and I was supposed to be working, not eating their chocolate while being paid to do so.
Sleeping was OK but eating was not. I had failed to read the employees manual and there would be dire consequences for prospective chocolate fans that had little control.
Some of my colleagues had warned me about the slap-headed store detective 'TunaFish' who had been watching me.
Eric Tunafish, was a portly ageing ex-cop and on a mission to get me sacked, that's fired to you Americans.
He was strictly old-school and was as two-faced a cunt as you would ever meet. In the corridors he would nod and pass you exhibiting a sickly smile, somehow using only one side of his mouth.
I once caught the fucker red-handed crouching down like an oversized melon on a stairwell watching me.
Source
...'TunaFish tried hard to gain your trust using smiles and falsehoods, but under that guise he really was a two-faced twat'...
He kind of muttered something under his breath and slinked away, the disappointment evident on his frowning mush.
I should have grabbed his bad fitting wig and thrown it down into the depths of the warehouse, but better still I should have realised this wanker had it in for me at that moment.
They decided to make an example out of me and I found myself in the local nick, jobless, having my prints taken plus gaining a criminal record to add to my floundering career and self-esteem.
I could see 'TunaFish' knew some of the local plod and still remember that satisfied look he held when hoisting me to the local pig station using unnecessary physical force.
…'If he's not a cop does that not constitute assault?'…
I was just a kid and didn't know any better, and the plod would have simply laughed. This was 1980, and you had no rights then.
...'the cops have no guns here, but they went over the top with a body search which revealed nothing other than an empty choc wrapper'...
Busting me was not enough and Asda decided to press charges (I'm quite sure on 'TunaFishes' insistence). I was summoned to court and fined £75. I still remember it all and have subsequently not had any brushes with the law since.
It wasn't really the best start for me. I had failed at school and was now a dirty 'chocolate bar criminal' trying to get a job.
My parents were ashamed, especially my father who had pushed me to do well in my education, but gave up once I started going to that 'shitty school.'
I couldn't face going into that Asda for several years, and even then 'TunaFish' seemed to appear out of thin air giving me that knowing smirk of his. Motherfucker!

To be continued...
Cover Picture is a combination of free sources from here and here, combined and edited with Luminar 4. Shopping card icon is a FREE Pixabay image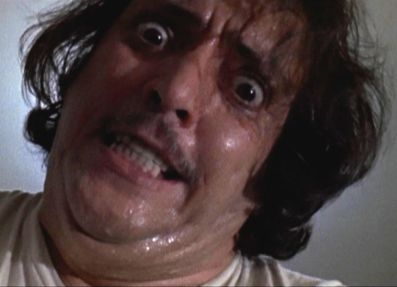 If you found this article so invigorating that you are now a positively googly-eyed, drooling lunatic with dripping saliva or even if you liked it just a bit, then please upvote, comment, resteem, engage me or all of these things.