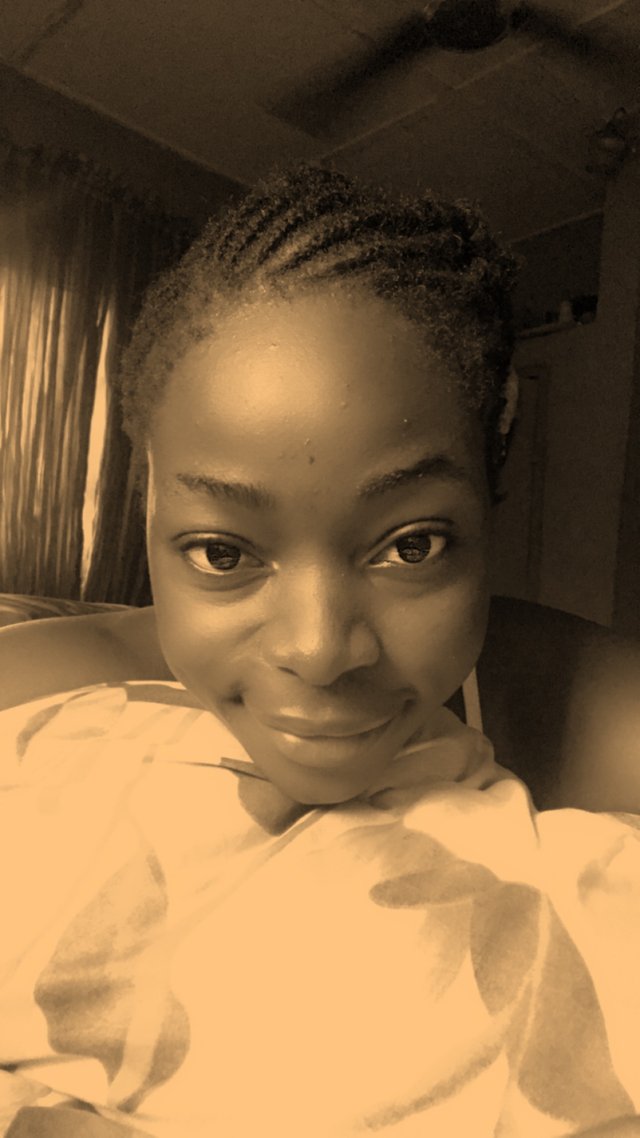 Dear Diary!
I woke up this morning at about 6:30am, my alarm went off like boom!
It took me a minute to drag myself out of my bed. I had intentions of working out but the sores I got from yesterday's workout were still stinging from my back and my sides it was obvious I needed some rest this beautiful morning.
But that was not the case as i needed to get some stuff done together with my sister for my mom before she left for work.
At about 7:30am I took a cab, to go meet up with my sister. There was no traffic and the sun was rising so beautifully.
My sister arrived late and so it affected the time I spent out.At about 10:00am we we were done with our mom and they both left for work.
I just gently went back home to get some rest because I was really tired from not sleeping on time last night and waking up early.
Good thing when I got home my younger sister already made breakfast of egg sauce and rice.
After breakfast I was so chilled and relaxed. I decided to just watch TV but then I remembered I had to finish up my blanket crochet project.
I finished with the blanket and set it aside as I was so tired.
Went straight to rest my body on the bed, I slept most of the evening and by the time I woke up my dinner was cooking.
I went straight to the shower and just stood there under the running water for about 30minutes after which I had porridge beans and buttered bread for dinner.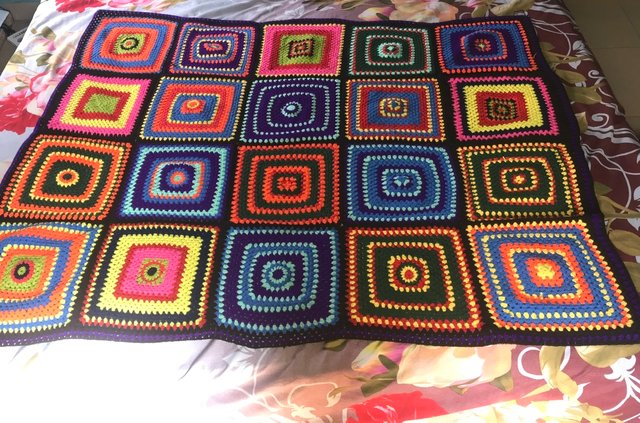 (My Finished Multicolored Blanket)
After dinner, I grabbed my phone to write. and watched TV.
My Thursday was all about getting all the rest my body needed.
How was your Thursday?