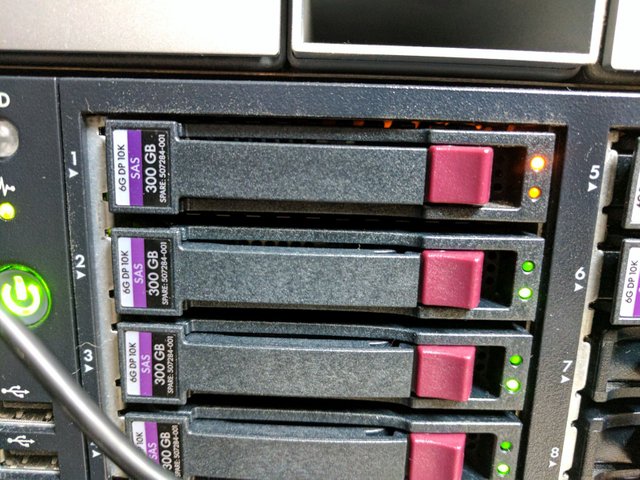 I didn't really have a topic that I planned on writing about today. Then, something happened... Something that drives me crazy.
Something that quite honestly makes my skin crawl every time it happens.
So lucky you, I am going to write a short post about it today.
So, in case you don't know, I work in the Information Technology field. I have been doing it for over 20 years and I have a shiny framed bachelors degree that supposedly allows me to do it.
Working in the education field, we frequently have guest speakers and presnters come into our buildings to further educate and inform the students and staff. Without fail these guests in our district usually need some form of technical help.
No problem, quite honestly, that is part of my job and exactly what I am here for. This is what drives me crazy though...
far too often, the staff member who is working with these guest speakers refers to me as "our tech guy".
In fact, even today I had to go in a classroom because a file association got screwed up and videos were no longer playing on the teachers machine. It was an easy fix and as I was walking out the door the guest speaker said "thank goodness the tech guy was around to take care of this".
It took every fiber in my being to not turn around and walk back in the classroom to correct him. To be fair, he didn't know the difference, for all he knew I was some middle-aged guy who does tech work in the district and to actually correct him would just make me the "jerk at that school I spoke at today".
In fact, I feel petty as I type this up now, but it seriously drives me crazy when I don't get the respect I deserve. I guarantee, it is all in my head, like I said, how was this guy to know my backstory, title, or history with the school district.
Have you ever been in a situation like this? Am I being totally unreasonable? Oh, in case I didn't mention it, my official title is Technology Director. It's basically like CIO, but our school district is small and they don't usually use titles like that in school districts, especially small ones.
If you take a look at my Steemit profile page, you will probably notice that I call myself a tech guy. I feel like that is different though. Does that make sense?
I look forward to reading your replies about this. Do you have anything like this that drives you crazy? Something where there is a perceived lack of respect (whether it exists or not). How do you deal with it or cope with it? Let me hear it!
---
---