In the last 2 years if you have seen a particular account owner, who would do whatever it takes to survive relying on cryptocurrency, particularly the STEEM coin, would know @fitinfun.
She has the Chutzpah (never say "no") spirit in her even though she's Canadian, and even though I didn't get to talk to her often, some of us (including @bitrocker2020 and @khimgoh) in #teammalaysia would have known her more on a personal level; especially @jadeline and @happycrazycon .
She may not be the saint or an angel most of the time, but I can always say that she's always an outspoken person for the minnows who like her, live on STEEM and very dependent on cryptocurrency in order to exchange into fiat to survive.
I speak a lot on STEEM because she never really experience the benefits of HIVE; when the Hard Fork happened, she was already battling her life with her frail body in the hospital.
If you have remembered, she actually asked the STEEM community to help her to gather enough funds for almost USD $1500 for her medical bills (and other payments) in case she recovers from it. Now we have no idea what happens next as we patiently waits for the communication between Kuala Lumpur General Hospital with the Canadian Embassy, while at the same time, hoping to locate her some (who she speaks so much about) or any other next of kin.
Her last active on the account was about 17 days ago; before the fork happened.
---
As I continue to write this remembering her fighting spirit, this truly has got me thinking a lot on the last 4 days how the HIVE supporters have been behaving in the Steemit platform: What our main reason to fork from the now centralized chain, the crypto that Sharon loved so much, the peer-to-peer exchange that truly helped her through for almost 2 years while she's being so active on the Steem blockchain.
Has the influencers and leaders of the HIVE blockchain been truly working towards a community-strong environment after the move; or just merely despising and dissing the centralized control owner Justin Sun for losing their long lost home (which is duplicated in HIVE anyways) with "jilted ex manifesto" because of the years of hard sweat sown and fruits of its benefits reaped?
Up till this point I only see how fighters loudly trashing the centralized chain like trolls while some of the witnesses and dapps owners work hard to make things available for everyone to enjoy, maybe "rape" the pool all over again.
But don't count me wrong, I personally know some influencers are working hard to bring positive-ness back into the chain.
---
As I have sent an open letter in twitter before just before Sharon's passing, I will write it here again.
For those who have been enjoying watching this drama seeing ex-Steem now HIVE community making a fool out of themselves like trolls of jilted exes on Twitter and creating bots to spam on Steemit platform; please, I ask of you, don't let one enemy play you down into his hands and show the world what morons the HIVE community can be. This is not promoting the positive HIVE energy that all of us (setting aside our differences) united together and migrated to this "new home".
What is done is done. We should by now focus on how to promote the strength of the community by being there for one another, instead of trashing something that we no longer can call our home.
There are real people like Sharon who relied on crypto's bullish in order to survive, who does not have anything else except their creative writing skills / content creation to feed on. We are all now in uncharted waters where our imagination is our limit to make HIVE not only just a "earn and sell revenue", but perhaps something to go further bridging those who could afford to buy HIVE and those who need real assistance.
Everyone has an opportunity to see how HIVE can be a benefit holistically, instead of "what is it in for me" waiting for others toil without sleep to create something for the benefit of everyone.
True I know not everyone is a developer; but in #teammalaysia for the last (almost) 3 years we used steem to strengthen relationship, trust within one another; helping one another especially in charity sector with our own given talent. We stepped out of our comfort zone to help people like Sharon, though to some may have said she ripped off some community members in order to survive; but it strengthen our humanity in some ways.
This is something I hope in HIVE there will be more and more support groups coming up, or at least concentrate back on what is important, instead of throwing nasty remarks on main social network or creating bots just to wreck the "shitcoin" that once fueled this vibrant community.
Don't forget: One bad apple is enough to spoil the entire basket's reputation.
Let us choose our battles right; and make HIVE a better place to be in.
---
Lastly, my thoughts and prayers for Sharon's family, wherever they are, I pray that they are still alive and well and that the Embassy will be able to contact them to know about her passing.
Until then
Peace to you all.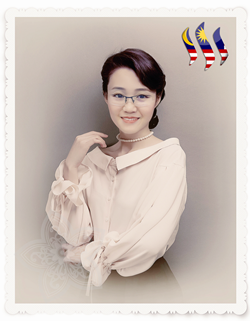 #dses
initiative member.
A technology can come and go; but when a lifestyle is applied to it, it becomes a new revolution.