Some updates on my little vegetables garden... My tomatoes started to have more sprouts... So happy!
It was just one tiny sprout yesterday... And see today we have plenty more!!! Another few more days, they will be moving to a bigger place... The egg carton couldn't hold them anymore...
I wonder how long will it take to grow my first tomato... Hmm... I asked Mr Google... And he told me it will take about six to eight weeks... OK... So I will have to be patient... Water the plants everyday...
As for my pumpkin... Growing more...
Mr Google said it will take up to 85-130 days before I have my first pumpkin... So more patience needed...
As for my chili...
Two to four weeks to have my first chilli... That's what Mr Google said...
So patience and more patience... And also will need to be taking good care of them daily... Making sure no worms or any bugs eyeing them... Or else I will be planting food for them instead of for my family...
Seeing these greenery grow each and everyday is one of the happiest moment...
That's it from me today... Wish you all a great weekend ahead! 😘😘😘
HOW TO JOIN MAKEMESMILE
a. Basically, it will still be the same as the first season. Your post can be in writing, singing, video, poem, drawing, photography, etc... The most important element is your post Make "ME" Smile. Remember, the ME is whoever read/view/listen your post and this includes YOURSELF.
b. Your content must be ORIGINAL CONTENT.
c. Please include at least 50 words in your post.
d. Leave your post link at my post comment area (optional, but will help to remind me to visit your post)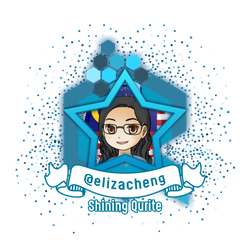 If you like the idea of CREATE and EARN (just like here in Steemit), then do you know that everyday while we connect with our family and friends through chatting, texting, voice and video calling, we can EARN from that too? Click on the image to start EARNING from connecting with your family and friends!