Haven't been posting for the ColorChallenge for quite a long time. Malaysia is a blessed place with lots of greenery. The neighborhood I am in is just next to one of the forest reserved. So lots of greens here.
Me and my mother in law start to plant some vegetables in our garden.
Pumpkin sprouts growing strong. Thanks to @wilhb81 for your tip. Will take note that pumpkin will need plenty of space to grow. And ya, will give it some fences for it to climb.
My tomatoes sprout too! Happy me... Tiny sprout there...
Adding greenery to our little garden... Seeing the greenery sprout and grow taller each and every day really makes me SMILE...
The weather has been really hot lately. But it also has been raining for the past few days. Ya, Malaysian weather. Hot and wet. What a combination... Hopefully our vegetables garden will not be affected by the weather and grow strong!
Photos captured in the rain...

It has been raining cats and dogs during the evening... Ya... Exactly the time when I wanna pick up my second girl from school... 🌧🌧🌧 Ms Rain, oh Ms Rain! If you can hear me, please come during the night and be best friend with Ms Moon. 😅😅😅
That's it from me... Happy Thursday to all of you!

Thanks to @kalemandra for sharing the beautiful banners. Banners are created by @kalemandra. If you would like to find all the other color banners, you can check out this post.
以下漂亮的banner是 @kalemandra 制作的,你可以到这里下载其他颜色的banner。非常感谢 @kalemandra 的用心!




HOW TO JOIN MAKEMESMILE
a. Basically, it will still be the same as the first season. Your post can be in writing, singing, video, poem, drawing, photography, etc... The most important element is your post Make "ME" Smile. Remember, the ME is whoever read/view/listen your post and this includes YOURSELF.
b. Your content must be ORIGINAL CONTENT.
c. Please include at least 50 words in your post.
d. Leave your post link at my post comment area (optional, but will help to remind me to visit your post)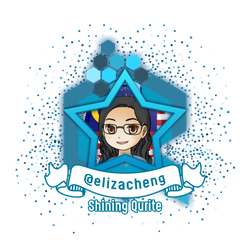 If you like the idea of CREATE and EARN (just like here in Steemit), then do you know that everyday while we connect with our family and friends through chatting, texting, voice and video calling, we can EARN from that too? Click on the image to start EARNING from connecting with your family and friends!