The weekend turned out better than expected. I was glad the Chiefs won the Super Bowl. That fourth quarter rally was incredible! Now, all the teams I care about in the NFL have won one in my lifetime. For the record, again, I am a fan of the Eagles first and Chiefs second.
         In other news, some heavy snowfall happened on Sunday night and into most of Monday. According to the weather forecast, it will continue to do so again for the next several days. At least, that's what Google tells me.

         Some people chose not to dig out their cars yesterday. They paid the price today. What you see there is now ice on top of their car. You thought moving tons of fluffy snow was bad? Try moving tons of ice.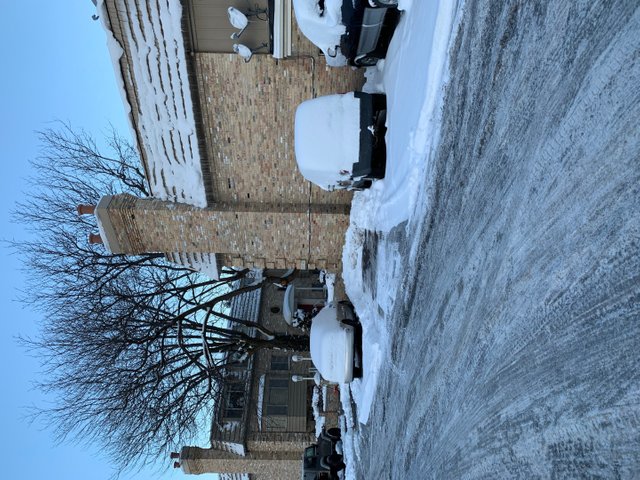 There were also multiple accidents. Road condition was horrible. When I was getting my car's brakes checked out, I witnessed a number of cars spun out on the street. One of them actually hit a power pole (sounds like a story for @jlsplatts). Soon, the police, ambulance, and city power showed up.
         I would have posted the photos, but when I saw the driver was unconscious and the crew had to pry his car open, I decided no.
         While everyone is still on about the coronavirus, there may be a suspected case at my work. A friend of mine is a respiratory ICU nurse and she's heard of a suspected case. I still think the whole thing has been blown out of proportion, but we shall wait and see. Here's the latest CDC tally:

         So, Massachusetts now has confirmed case of the said virus. The only "good" thing that came out of this outbreak is that I got to pick up some stocks at a lower price. But dang, I wish I was more aggressive on the Tesla options. It's okay...
---
         What is going on Steem? Not much. I have several things I want to write about, but am too lazy to actually type them out. They aren't that exciting. They consist of a technology post, followed by some SE nonsense, and some anti-abuse stuff. I may even talk about @holybread! The possibilities are endless.
         The price of STEEM seems to be on the uptrend for now. Would that make the community a bit more pleasant? I doubt it. It'll be a different kind of crazy instead.
         So yeah, do whatever and live life, I guess.