The gardening season is still a month away but I guess I can call this a gardening report as it's pre-gardening if I can use this term in this case.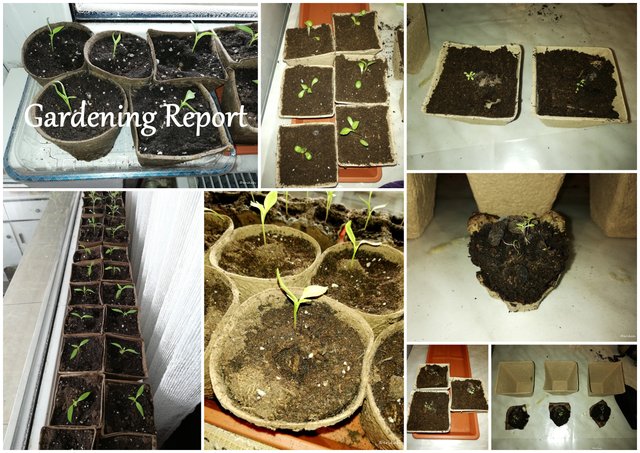 If you're following my blog you've seen the beginning of this process, where and how it started. If not and you are interested, check out my previous posts:
The Good News
The subtitle suggests that there are good news and bad news and you're right, not everything went according our plans but let me show you the good news first.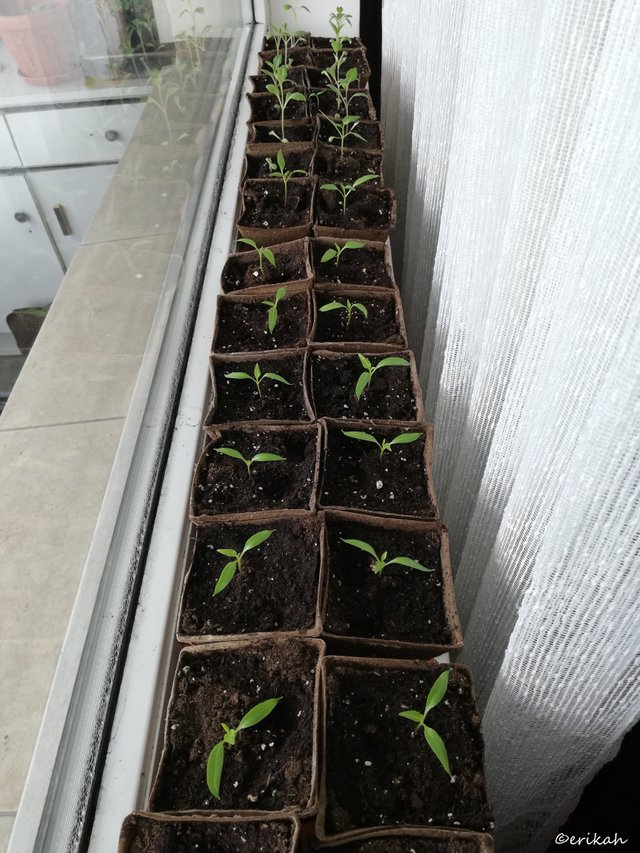 Right now the whole apartment is full of seedlings, 90% or so is pepper of all kind. Red pepper, bell peeper, green pepper, you name it.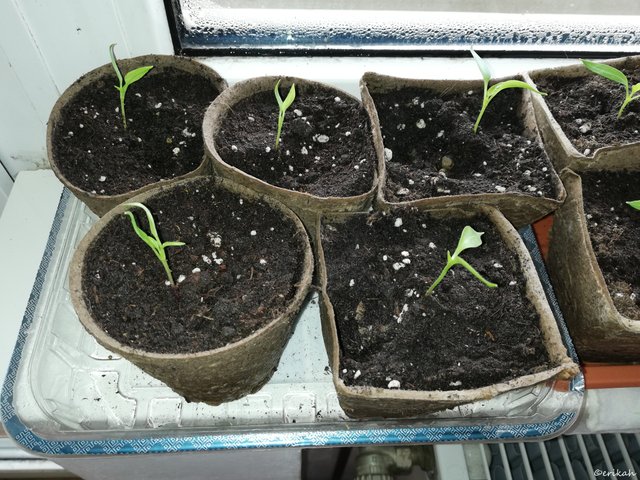 There are seedlings everywhere, every sunny place is occupied by these little plants. So far there are 126 and another 40 should come out soon. It's an unusual situation as we never grow seedlings here but this year there's no other choice.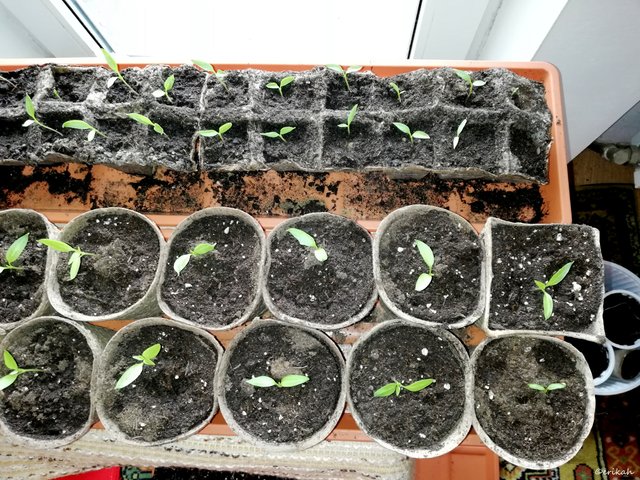 Some are still in their little recycled paper pot, others are already transplanted into another, bigger paper pot which is also made of recycled paper.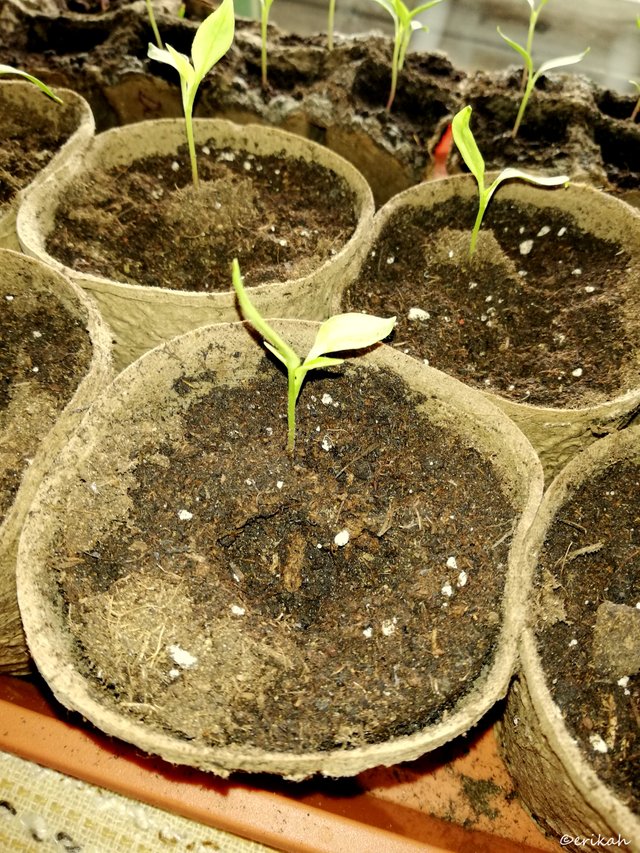 It's amazing to see how fast these little seedlings are growing. They have the best ingredients possible, so I don't see why not?
The Bad News
Since the apartment is looking like a greenhouse, I thought I'd grow my own flowers this year from seeds, especially the running petunias as that's my favorite. The flower is beautiful and lack of space (I only have a balcony) makes me choose running flowers. Petunia is perfect.
I got two packages of seeds, one purple and a mix. The initial period was fine, looked like I'm going to be able to grow them and I couldn't have been more happier. Most of the purple seeds started to grow, then my luck has changed, dramatically. The seedlings started to vanish one by one, till one day I had to realize these are most likely dying.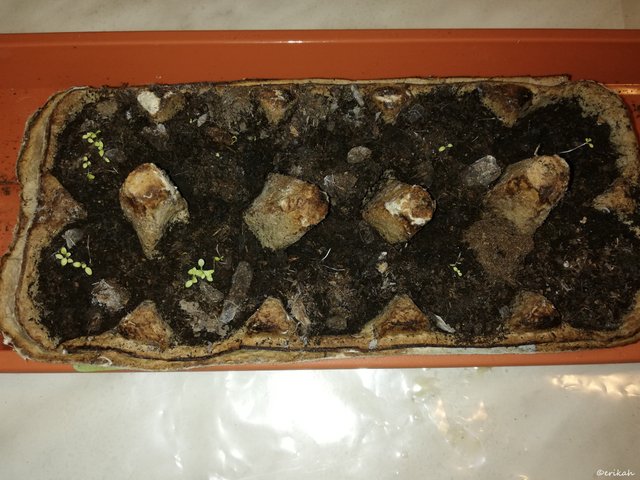 It was obvious a decision has to be made and soon if possible. I had two choices. One, throw away the three egg holders and get it over with. Two, try to salvage what I can. The easiest would have been the first one, throw everything away and buy new seedlings from the farmers market in a month.
But, as there's always a but. I don't like to play God and decide who's going to live and who's going to die. That is simply not me. There were still living seedlings and I could not live with myself knowing I killed them knowingly because I was lazy to care for them.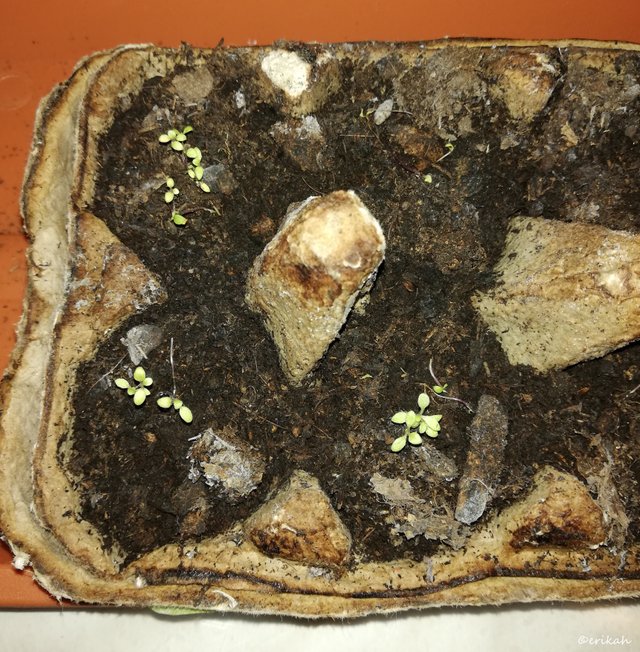 These three still looked like alive, so I thought I'd transplant them in bigger paper pots.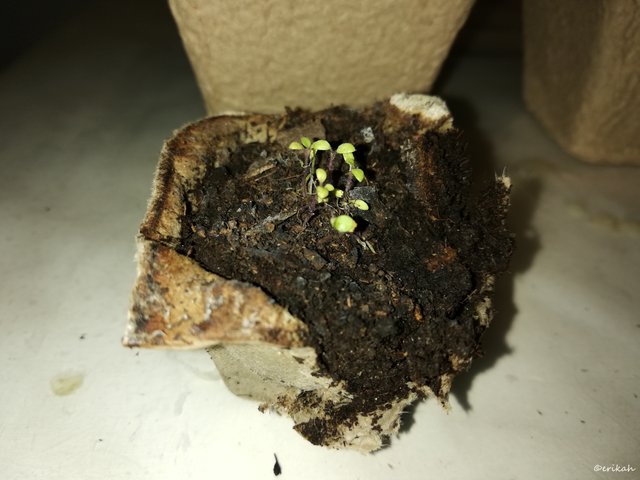 What I did is cut out each cup.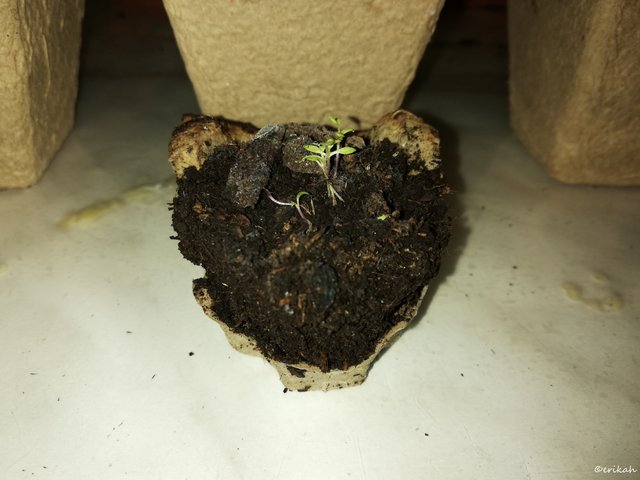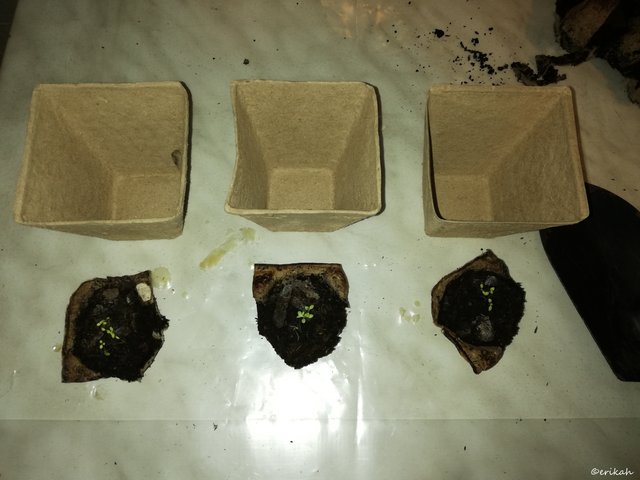 I hot three small cups and three bigger ones.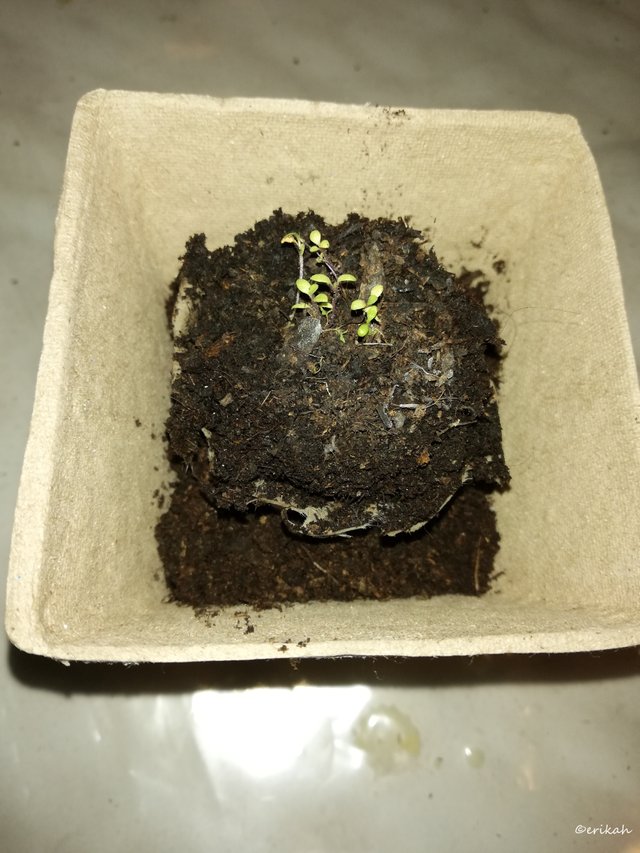 Filled the bigger one with a little bit of soil and placed the small pot in it. At this point these little seedlings are so fragile, no way I could take them out of the cup. They barely have roots, there's nothing that can hold the soil together.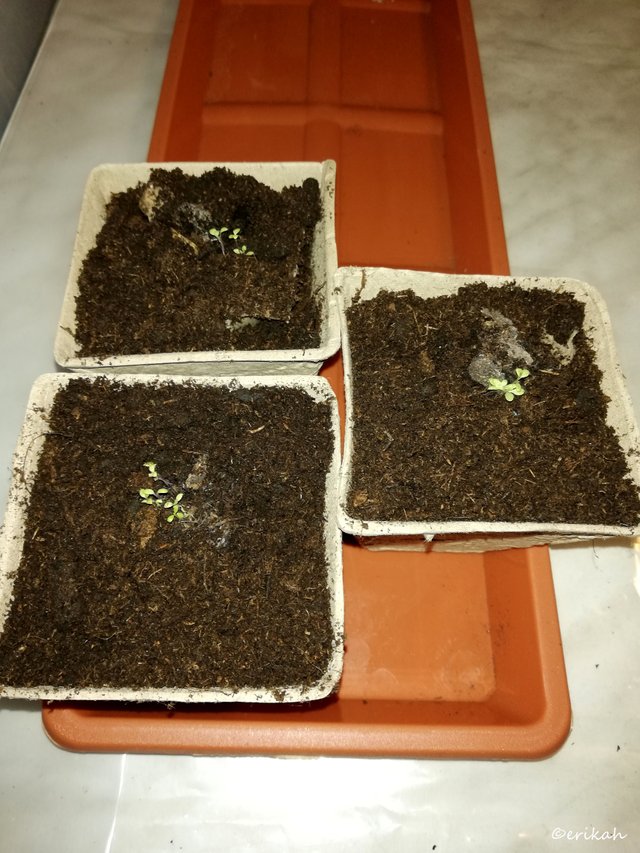 And here they are, in their new pot, watered and ready for a new adventure (in my humble opinion. The chances for these to survive are slim to none, I'd say non existent, deep down I know that but at least I know I did everything I could to save them.
At this point I'm wondering what's the trick gardeners are using, how can they grow seedlings from such tiny seeds. There must be something as this is super hard and obviously we don't know how to do it.
What's Next
These seedlings need to be monitored on a daily bases and watered every other day or so, depending on how much water day are taking up, plus how hot is in the room. Then as soon as the weather warms up to the point where the sun gets stronger and stronger, they need to be placed outside during the day to get used to it. At the end of April I guess we're going to plant them out but that depends heavily on the weather.
This is always a gamble as you don't know what's going to happen, you can't trust the weather forecast entirely. There were years when one night, out of the blue the temperature has dropped below zero and all the seedlings were frozen in the morning. In other years hail took care of that and killed them all in 5 minutes. There's little you can do about these meteorological phenomena, you're either lucky, or not.