Once upon a time I needed a walnut cake recipe and what better way to search for one then run a Google search. So I did and because Google is my friend, it gave me a recipe, a video that you'll find on the bottom of the post.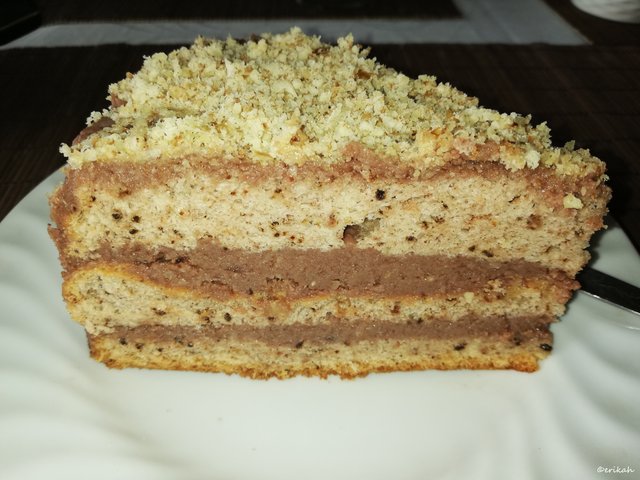 It looked good and not extremely complicated, I said why not try it out and I did. I can confirm you, it was the best decision I could make as it became everyone's favorite. However I need to mention that it took me a some time to adjust it to my and my family's taste.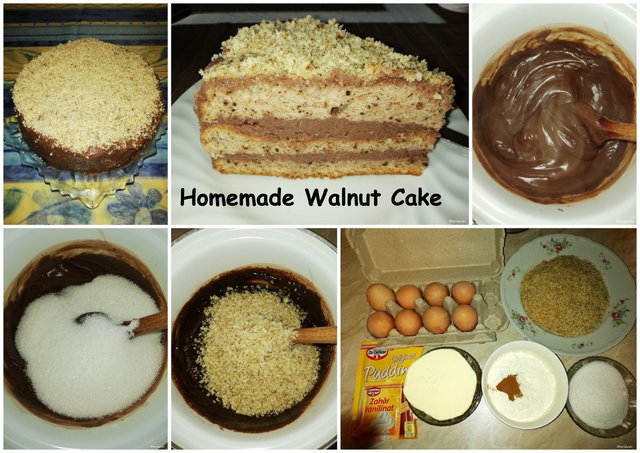 Today I'm going to share my version of the recipe.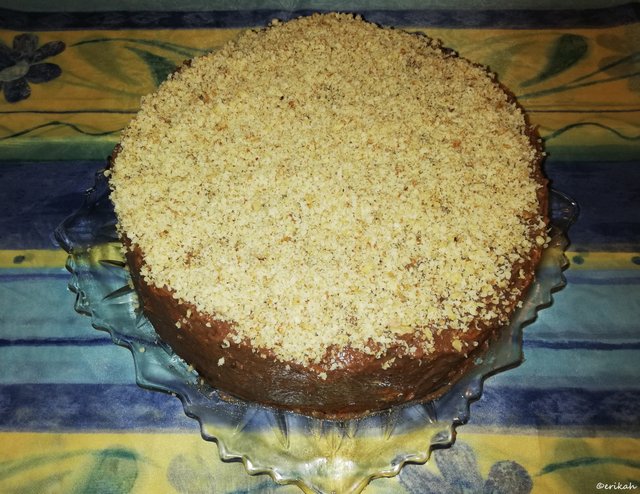 Ingredients
For the cake
8 eggs,
160 g sugar,
130 g all purpose flour,
1 tbsp cinnamon,
30 g chopped walnuts,
1 baking powder (10 g),
pinch or salt.
For The Filling
230 ml milk,
250 g sugar,
30 g corn starch or 1 Dr. Oetker Chocolate Pudding,
1 vanilla sugar,
150 g chopped walnuts,
300 g unsalted butter.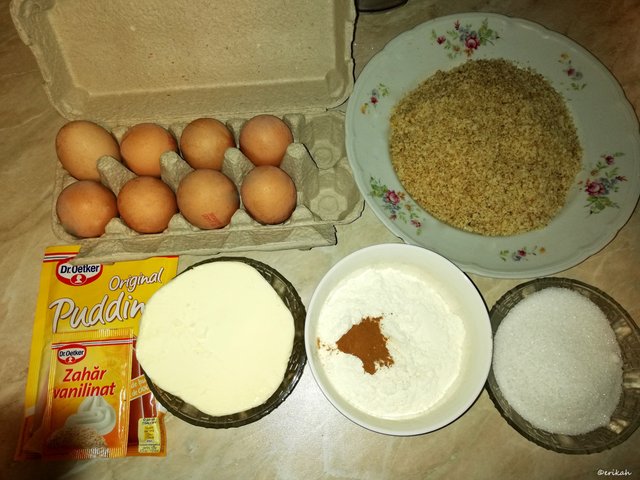 The Process
Separate the eggs, beat the whites, then the yolks.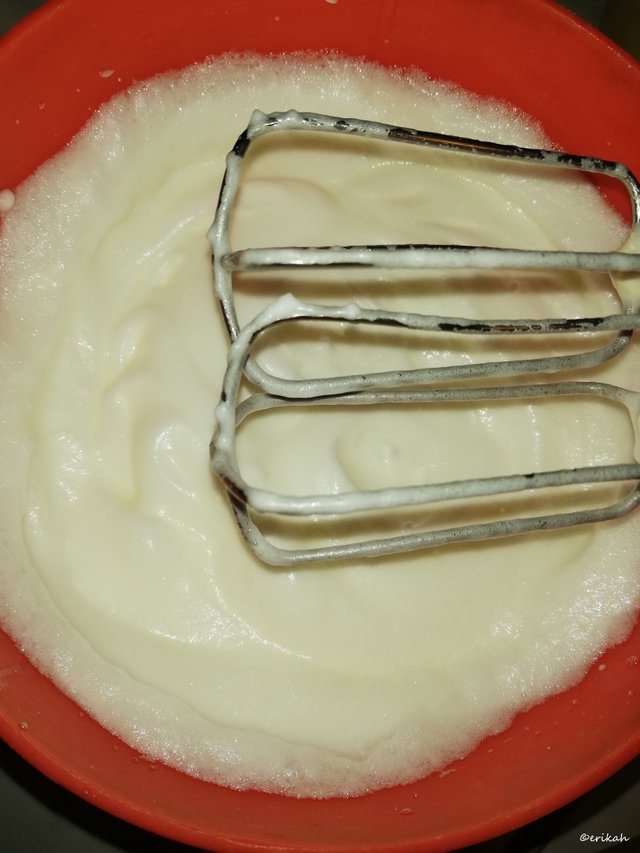 Add 3 - 4 tbsp egg white to the yolks, mix carefully to loosen, then little by little add the yolks to the whites.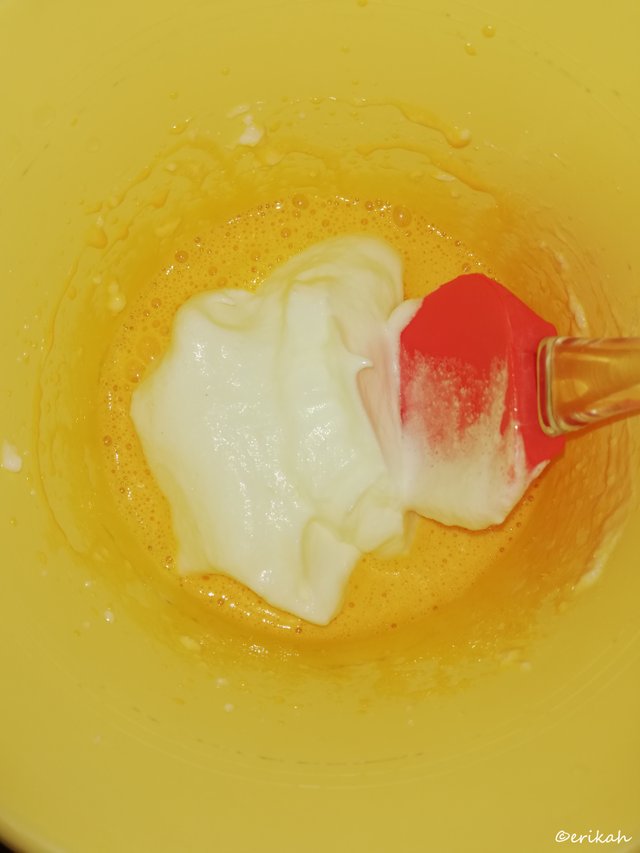 Mix the flour with the baking powder, add 30 g chopped walnuts.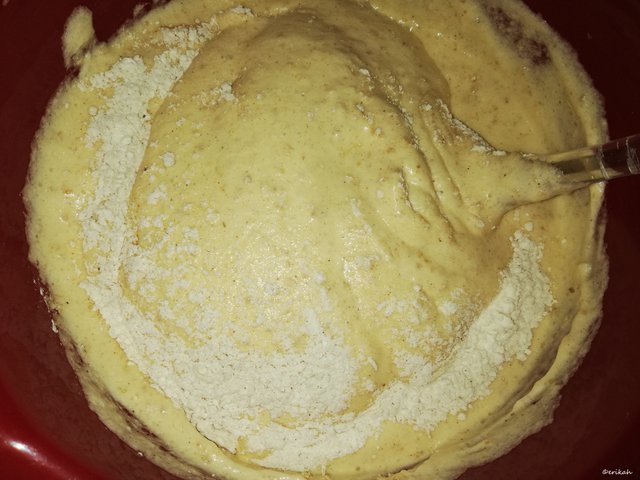 Little by little add to the egg whites, mixing carefully.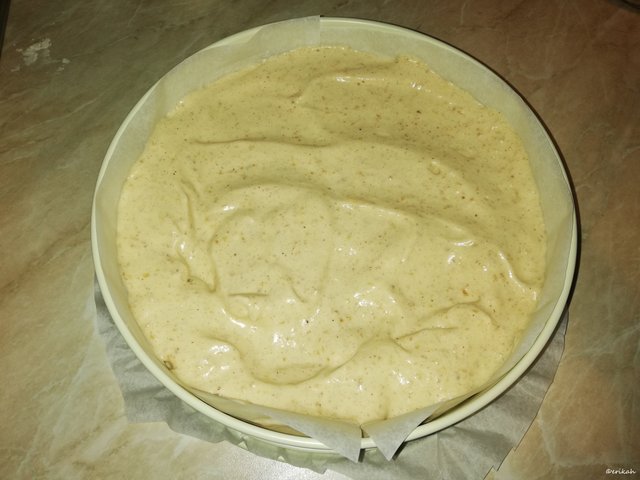 Take a 25cm cake pan and add the mix. Bake for 40 - 45 at 160°C.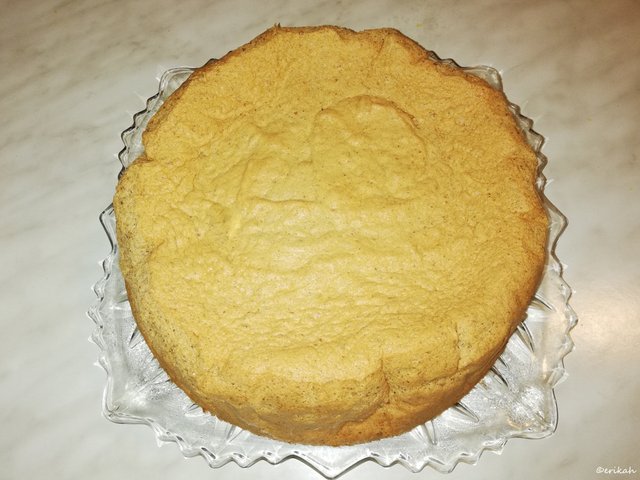 The Filling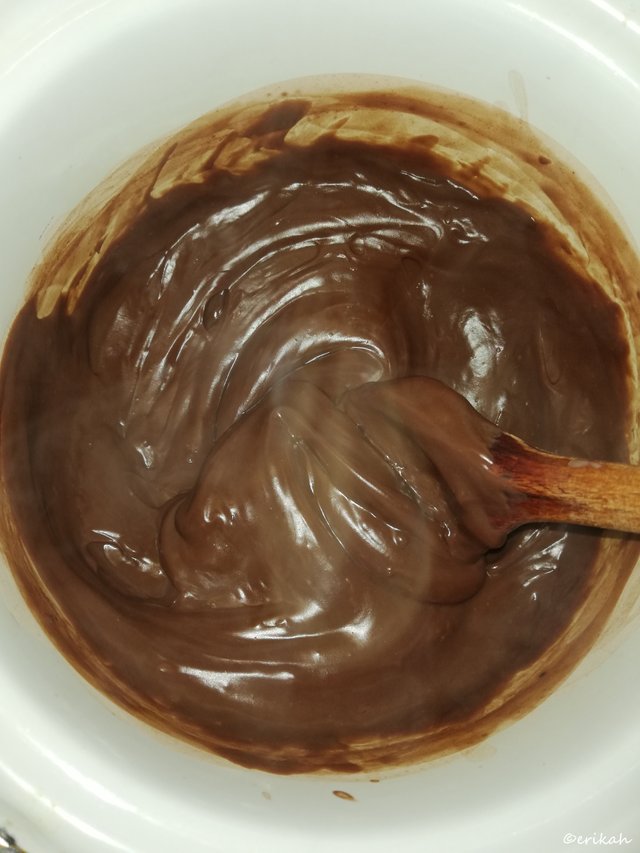 Make a normal pudding with the Dr. Oetker Chocolate Pudding and 230 ml milk.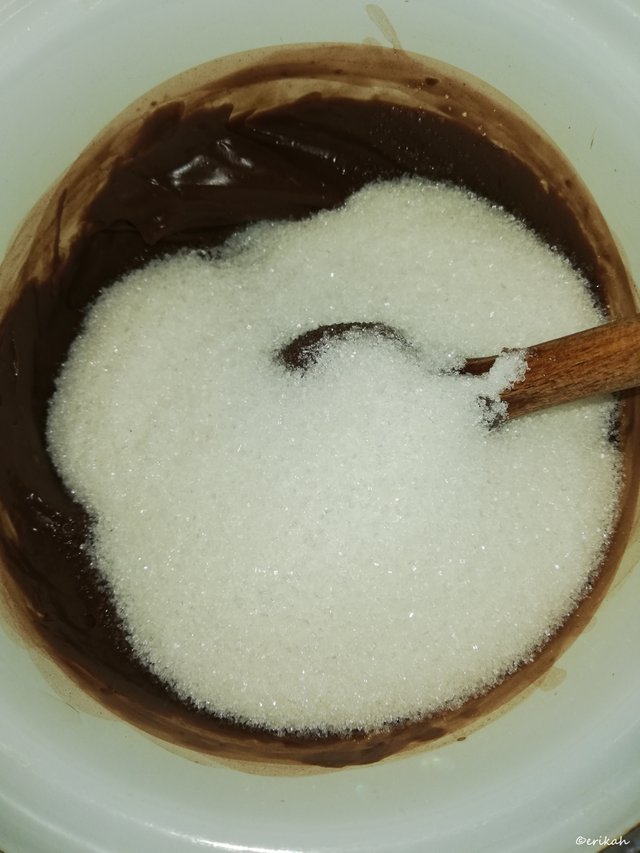 When it's ready, add sugar, then the chopped walnuts. Save some for the top.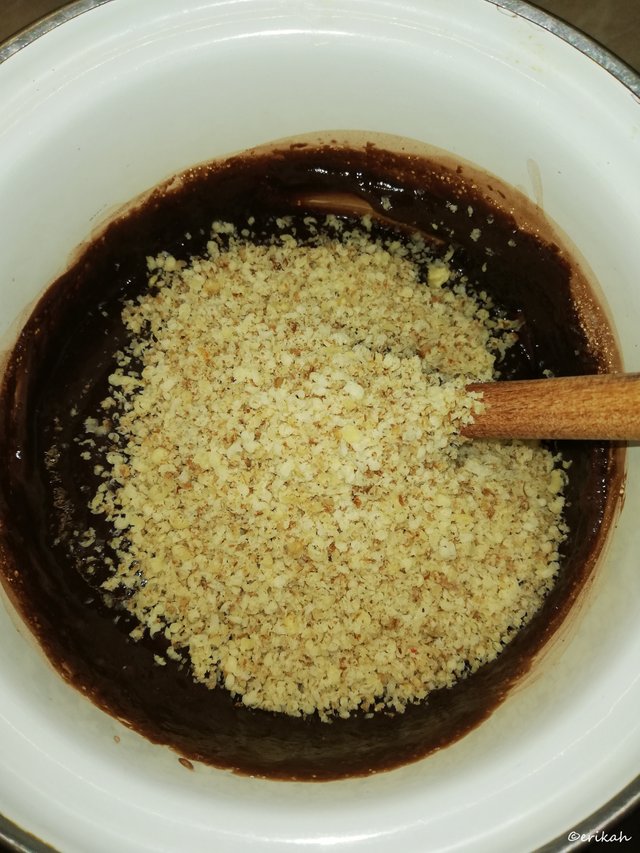 Keep it int the fridge for 15 minutes. Then add the butter.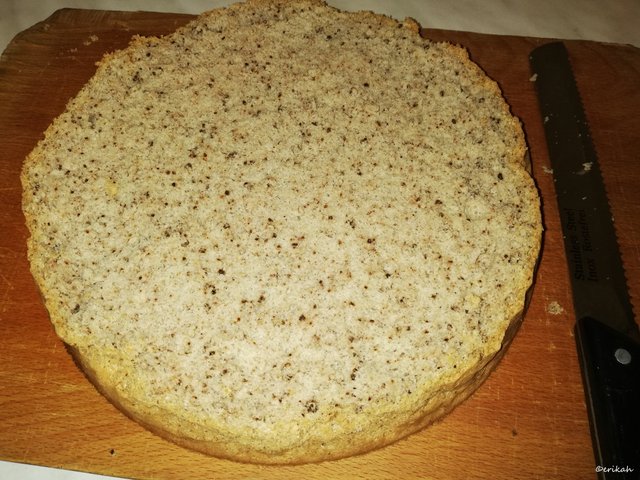 Cut it in three equal part and spread the filling over each layer.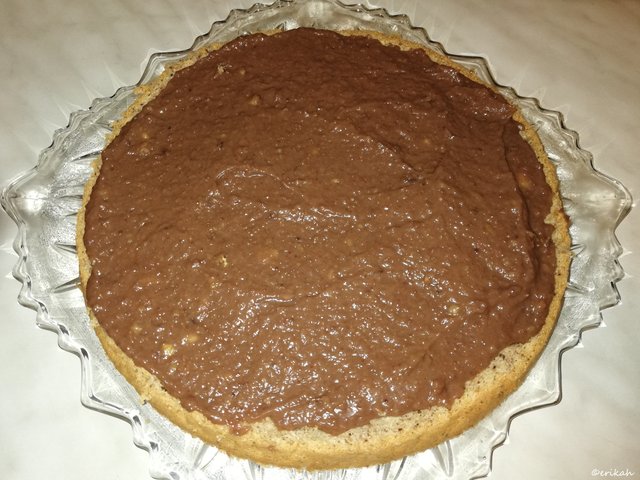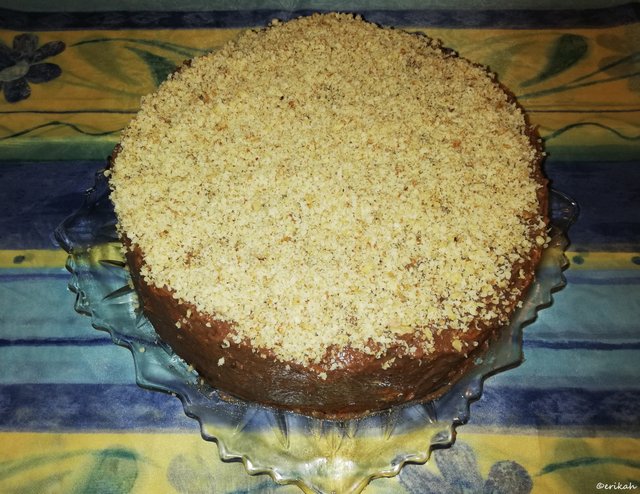 Sprinkle with the rest of the chopped walnuts. Keep in the fridge for a few hours.
Suggestions
If you don't like chocolate, you can use any flavor you want.
If you don't want to use pudding, you can use corn starch and whatever flavor you prefer.
Instead of walnut you can use hazelnuts, almonds, pistachios, cashews etc.
You can add rum aroma if you like.
This is the original recipe.


Check out my latest recipes: