Today I'm going to post a walnut pie recipe for Steemit Fruits And Veggies Monday Contest, hosted by my dear friend Lena, @lenasveganliving, with the collaboration of @vegansofsteemit, @plantstoplanks and @naturalmedicine.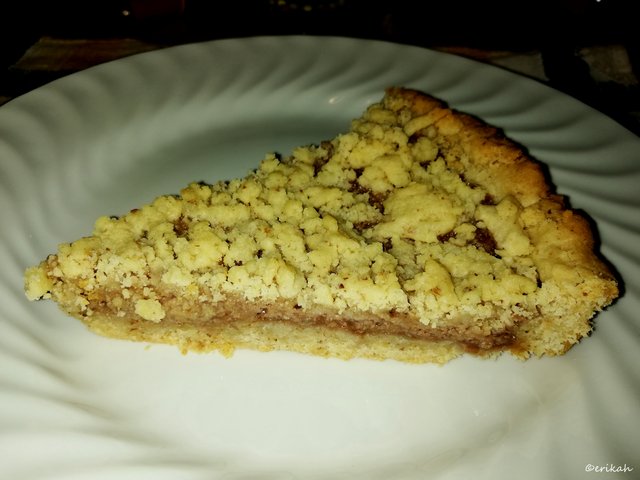 This is not my recipe, actually I don't have one yet as this is my first pie.
Check out the STEEMIT FRUITS AND VEGGIES MONDAY CONTEST 🍒 🍌🍑🌿🍍🍓
This is a recipe I've found online and decided to give it a try. The original can be found here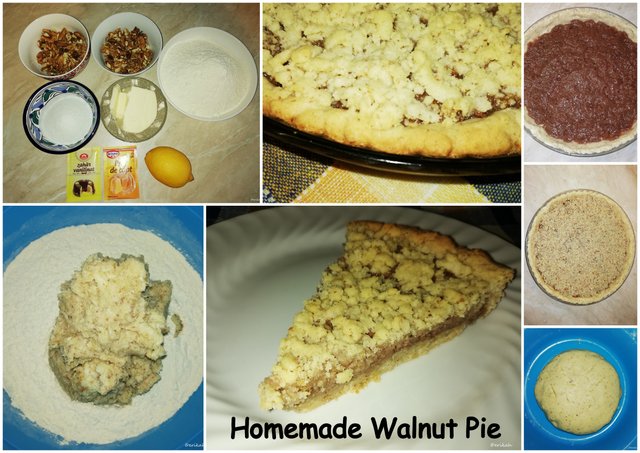 It's the first pie for me, to try out my new pie plate that was just sitting in the storage room for one year now. It's definitely not the last one as it's easy to make and have plenty of ingredients, so no obstacle in making another one soon.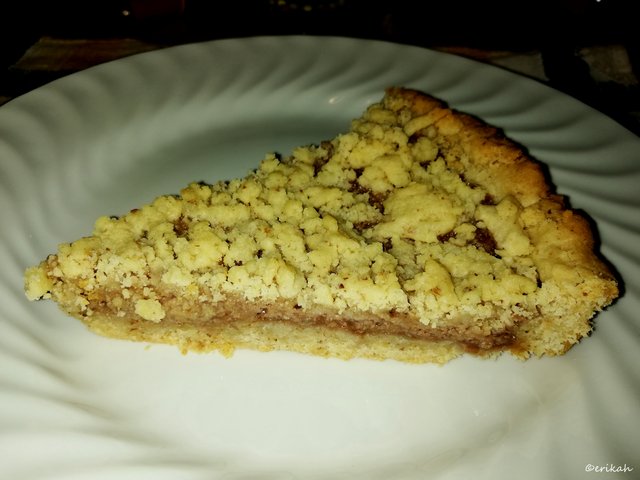 Ingredients
330 g all purpose flour,
120 g sugar,
200 g walnut,
180 g margarine,
50 ml water,
10 g vanilla sugar,
20 ml lemon juice,
10 g baking powder,
pinch of salt,
250 g grape (or plum) jam.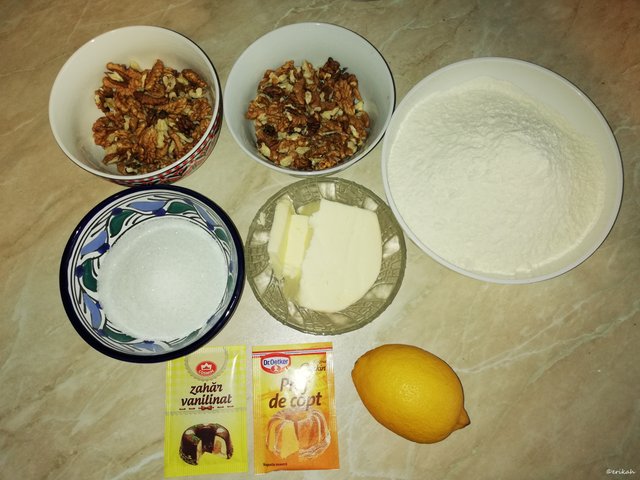 The Process
In a mixing bowl add the margarine, vanilla sugar, sugar and a pinch of salt, 100 g ground nuts, mix well. Add the lemon juice, mineral water, mix for another two minutes.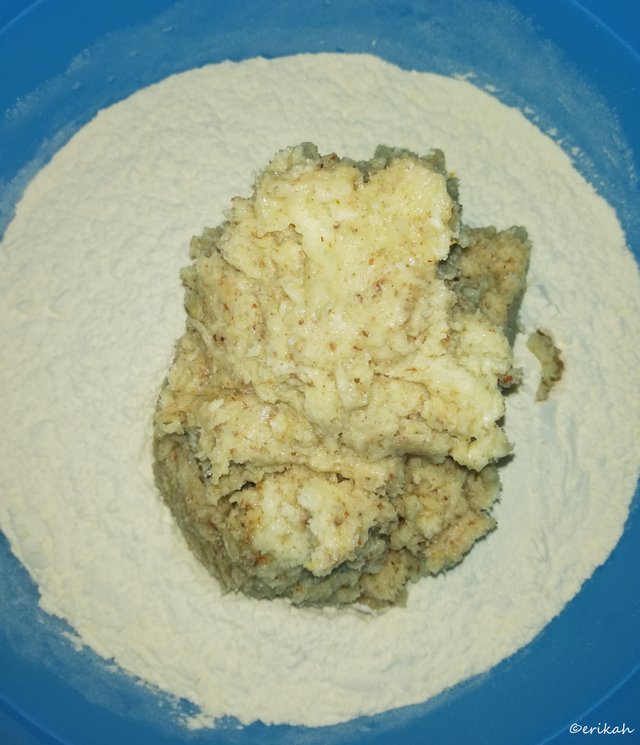 In another mixing bowl add the flour, baking powder, and the walnut mix well.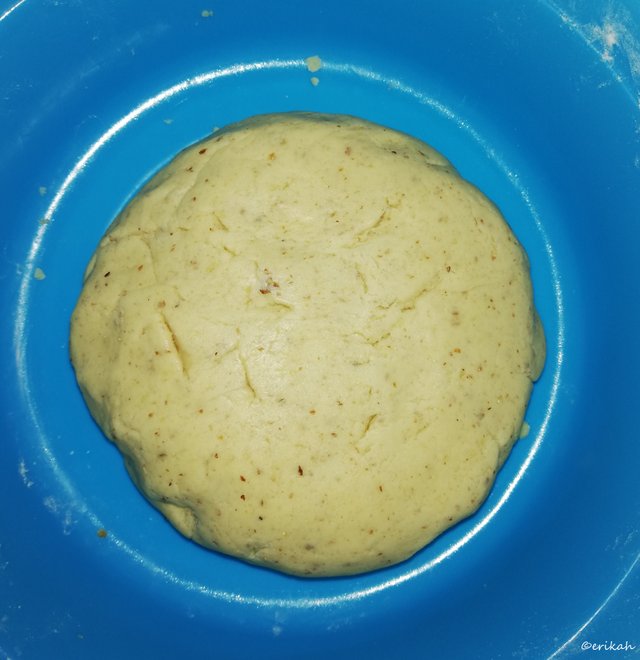 You need to get a non-stocky dough.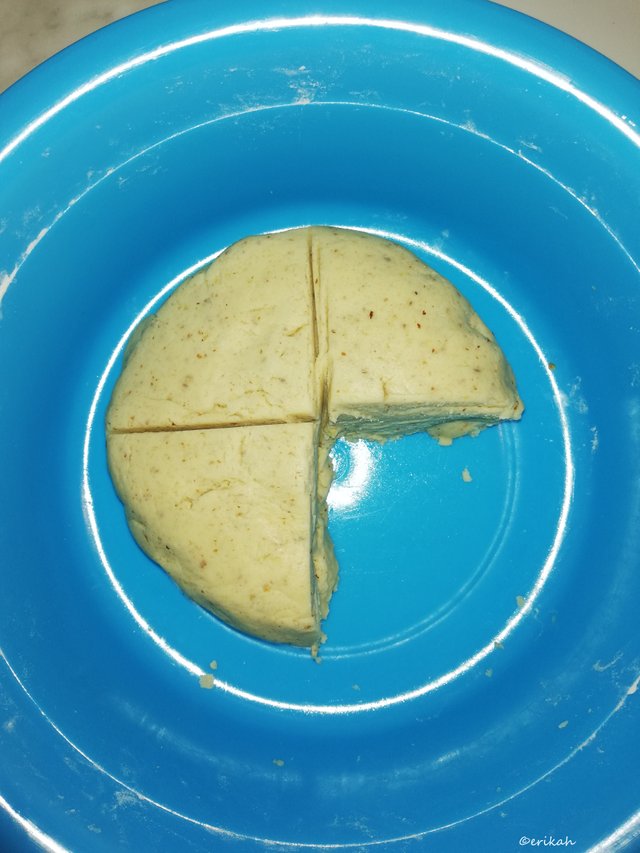 Put 1/4 of the dough aside for later, keep it in the fridge till it's needed.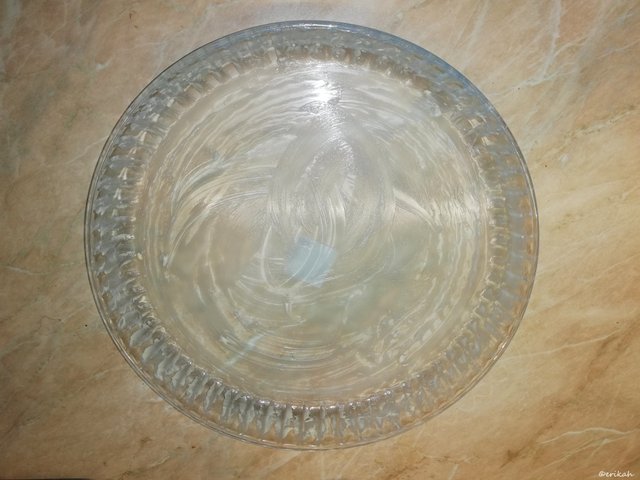 Gently grease the pie pan with margarine.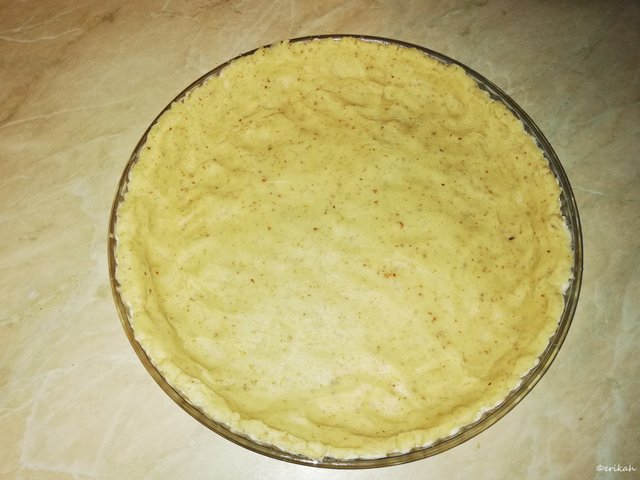 Form the dough into the pie pan using your hands.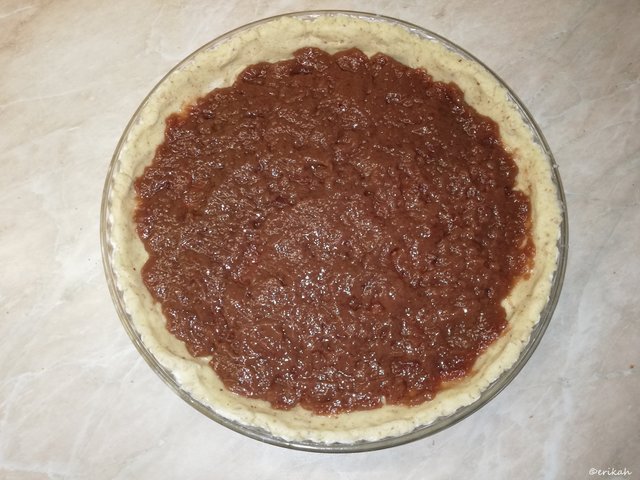 Apply a layer of jam. The original recipe says plum jam, which is sour and perfect fro this purpose. However, I don't have plum jam but I have my own homemade grape jam, made with home grown grapes. It's perfect for me.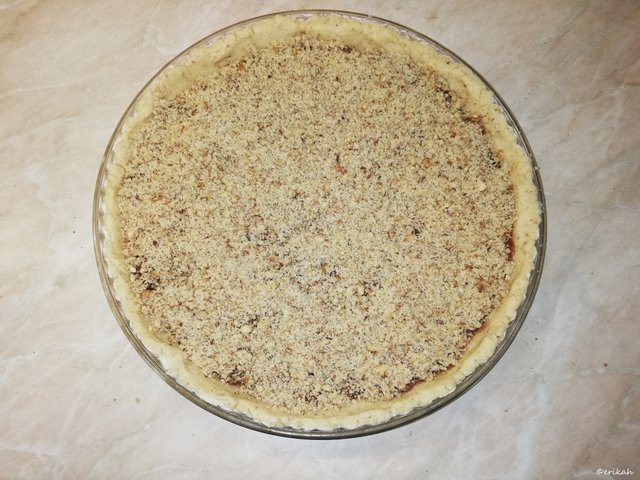 Cover with the rest of the walnut.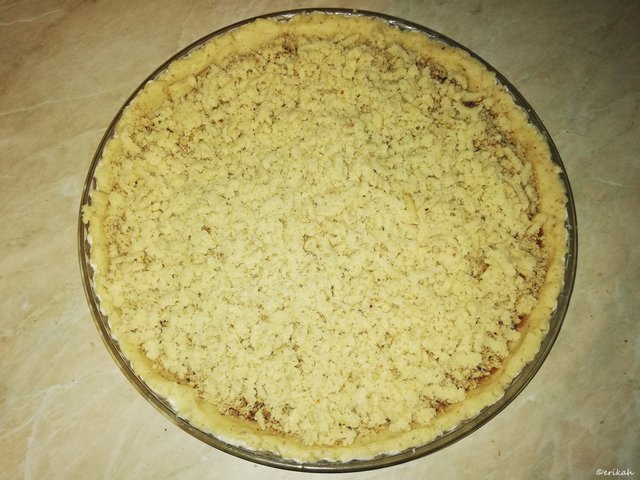 Grate the rest of the dough on the top.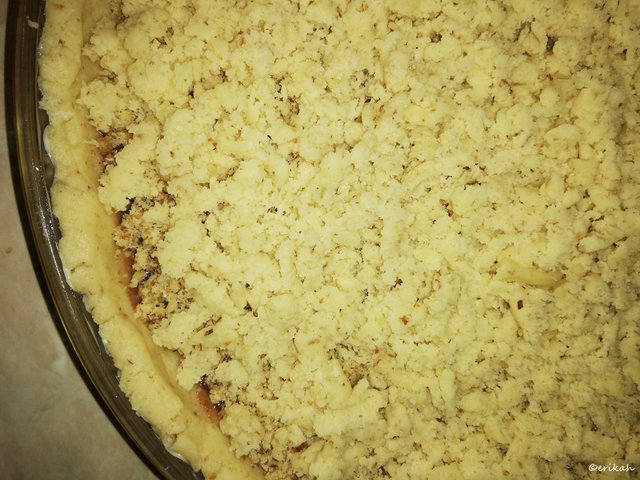 Bake for 30 - 35 minutes at 180°C. Let it cool before serving.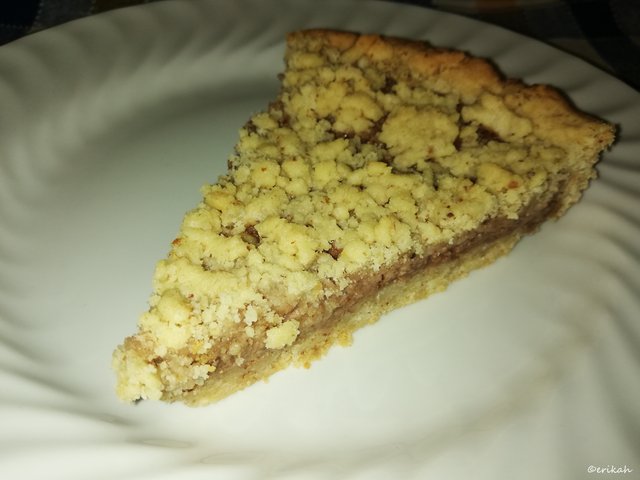 It's a delicious pie, ready in a very short time, perfect for any occasion.
Suggestions
If you don't like or have plum jam, you can use any jam as long as it's a little bit sour or if you like your pie too sweet, use whatever jam you like. However, try to choose a healthy one as most of what you can buy at the grocery store are full of sugar, sometimes contain 1/3 fruit and 2/3 sugar, which is terrible.
Instead of walnut you can use hazelnuts, cashews, almonds, pistachios etc.
Or you can use a mix of these mentioned above to give it a much more interesting flavor.
If you don't have a pie pan, use a regular one, the form is not the most important thing here.

Check out my latest vegan recipes:

Thank You!
Today I's like to say thank you for these wonderful ladies, @lenasveganliving, @plantstoplanks who are running and keeping together the vegan community. I'm part of it occasionally as I'm not a vegan (although I love vegan dishes) but regardless, this community is a strong one as it exists for more than two years now.