I find myself coming back to the same conclusion as Bitcoin becomes more and more popular and the technology, cost, and speed of transactions is increased, for Bitcoin and Ethereum, that it's only a matter of time until these companies are phased out for open-sourced alternatives.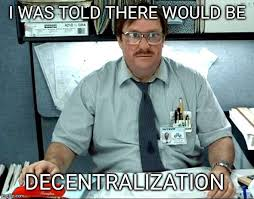 It has Already Begun
With the creation of the Brave browser and the BAT reward system, it's only a matter of time where people expect to be paid for browsing the web and looking at ads. This is just the first of many steps that will be required to replace Google as an online ad giant, but the most critical step in my opinion.
I have been earning some decent rewards here in the US, but I've heard those overseas earn a lot less. I was also given a notification recently that when I open a new tab, I have a chance to see an advertisement on my new screen tab, which I'm assuming, is another opportunity for me to earn some more BAT. As the opportunities start to spread and as more foreign advertisers pay for advertisements on the platform, I can only assume that these opportunities will spread.
Advertising for All
I've already seen advertisements for books on Amazon, articles on Publish0x, and other personalized sites that aren't just big stores looking to get more views for whatever they're trying to sell me from listening to my conversations with others.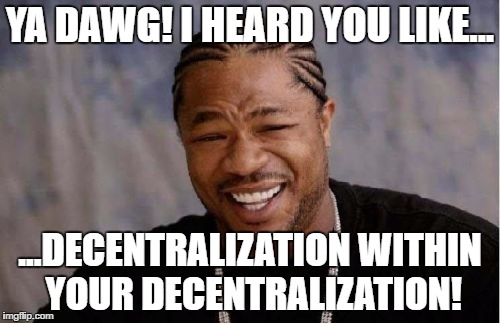 I think this is super cool as it's a new way for smaller bloggers or sites on the internet to start getting more and new traffic to their site. I haven't looked yet into how much advertising on the Brave browser costs, or how effective it is, but I have to imagine it's a pretty cheap alternative, especially when you can pay or partially pay for the advertising with BAT you earn passively while using the browser, which essentially might make it "free" or at the very least, much cheaper advertising.
Further Decentralization
What I would like to see with this project is further decentralization. What I mean by this is smart contracts on the platform that allows advertisers to easily log on the system and decide, how much they want to spend, who they want to reach, and how they want to reach them, without ever having to deal with a middle man.
Why this is important is because then the money in which the advertiser is spending on advertisements is being maximized as no third party is necessarily taking a cut. Maybe the author of the code would take a small 0.1% or 1% cut or something, but ideally, the money that is paid goes entirely for the cost of the advertisement.
A Better Alternative to Adsense
This would ideally be for those looking to ad advertisements to their site, or their internet presence. It would be nice to be able to set-up a profile and say hey I'm this person on Twitter (or decentralized Twitter alternative), I have this many impressions per Tweet and I Tweet this many times per week and would be happy to Tweet about your company once per week for 1 BAT per Tweet.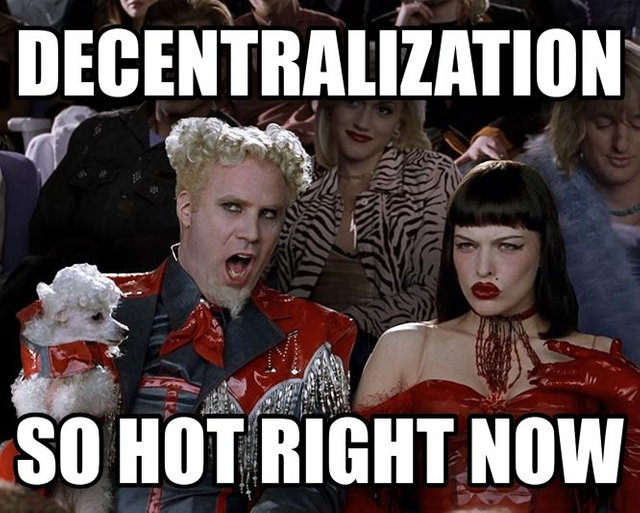 With smart contracts, making these connections would hopefully be easier for advertisers as well as those looking to monetize their presence on the internet. Once again, hopefully no middle man would be required and all the money would go straight to the person that's putting the advertisement on their site, as well as those that are viewing the said advertisement.
Getting Rid of Amazon and Google
Just think of not needing Amazon to list your goods anymore, or an eBay in which you paid no fees to list as many products as you would like, or a YouTube where anything that you wanted to discuss could be discussed.
Advertisers could pick which type of content direction in which they wanted their advertisements to appear, and if for some reason they started appearing in the wrong places, people could come together and decide on an improvement to the code or said advertisements could pay individuals online to write better code.
Think of all the companies that take a tiny cut for hosting online content or goods that could one day be redistributed back to those that use the hosting, sell or purchase the goods, or consume the content online.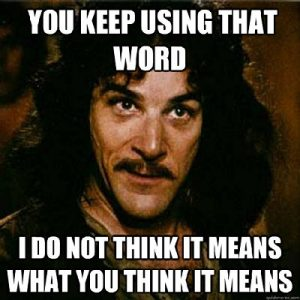 Then again maybe I'm just crazy and have no idea what I'm talking about.
I would love to know in the comments down below what you think will be the biggest disruptor to companies that decentralized projects will cause?
Posted via neoxian.city | The City of Neoxian