I have had a hard time recently deciding on what I want to write about. I think I really want to start creating crypto guides, how-tos, and reviews of different blockchains, but just don't have the time currently to put in that kind of work. This will be more of a free write.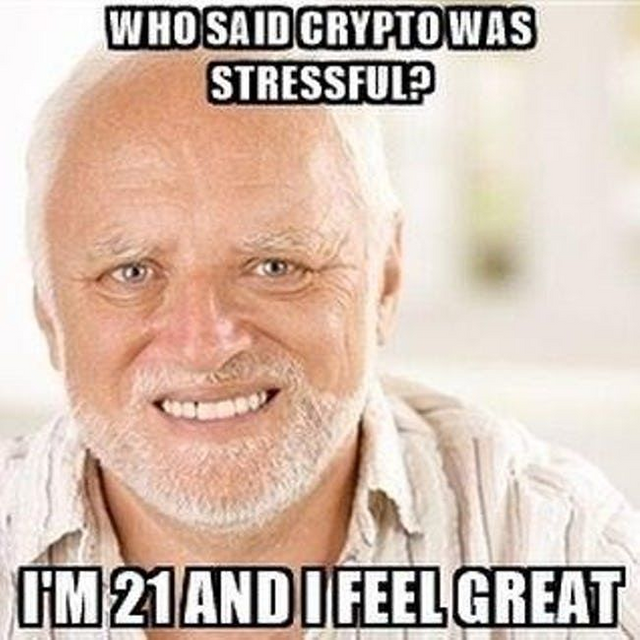 The Price of Steem
It has been interesting watching the price of Steem the next couple of months. While we have not seen any huge price jumps that have happened day after day after day it looks like we may be jumping to the next range up even as Bitcoin continues to go up in price as well.
I'll be surprised if Steem drops below the 2000 Satoshi price again during this possible upcoming bull run. After being stuck between the 1750 and 2000 price for roughly the last 3 weeks or so it looks like we've jumped to the next range above 2000 Sats with 2300 - 2500 being the next goal to break.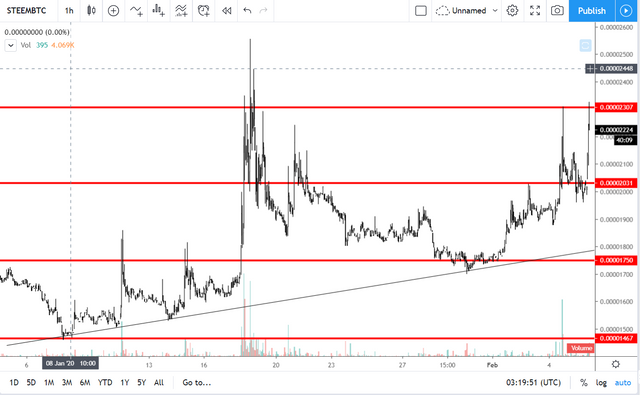 I wouldn't mind another 3 - 4 weeks of sideways action before we make the next jump. We're still in, what I would consider, the accumulation zone in which we have been in since August of last year. The good news is once we get out of this range I can see a series of large and quick jump in prices. I wouldn't be surprised if we Spend most of 2020 making our way up to 10,000 Sats before the next bull market starts to kick in for 2021 and FOMO starts to set in again for 2021.
Bitcoin's Price
I wouldn't be surprised if Bitcoin spends the rest of the year trying to break $20k. I don't think the halving is currently priced into Bitcoin. Once the halving hit the selling pressure from miners will be cut in half.
While I don't think this will be clearly evident at first, it will lead to the price slowly rising with new supports be put in for the price of Bitcoin. I don't think the price will hit euphoric levels until sometime in 2021 with FOMO beginning to set in a little earlier than alts maybe end of 2020 to early 2021.
Alt's Prices
I'll probably do a follow-up article on this as I think I can provide some value, but there are going to be 2 categories of altcoins that I'm going to be watching. The first one will be the tried and true altcoins such as Litecoin as it has survived the worst and is still a good project that is chugging along.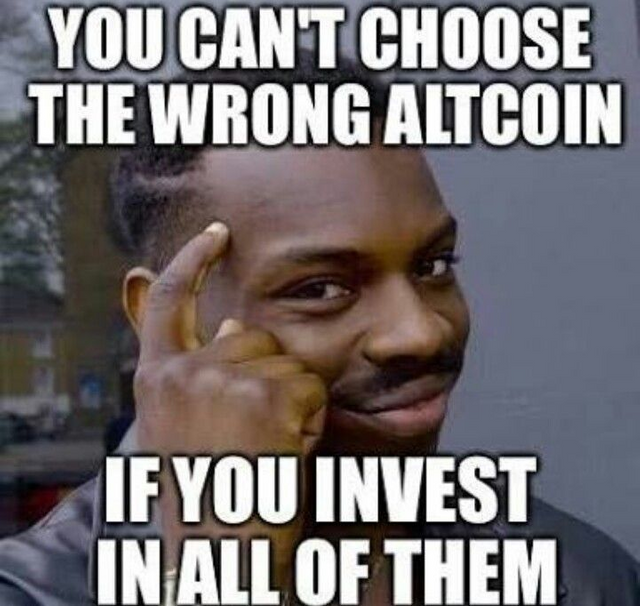 Another group I'll be looking at are those that were created during the bear market and managed to make some price moves such as Wanchain. Now I'm not saying I'm going to invest in Wanchain because, for all I know, all development is dead and so is the coin. Another coin that I can think of that's been doing even better recently is Chainlink.
It will be interesting to see what altcoin starts the next alt season. Litecoin had a massive bull run this past one when it seemed like it's price was just going to go up forever. Would be nice see Steem make the run to start the next alt season, but will settle for some nice 100x profits if it's not going to be the leader :P