@lukestokes used Twitter to invite the Tron Army to our Steem community. For the first time in days, there seemed to be a ray of light.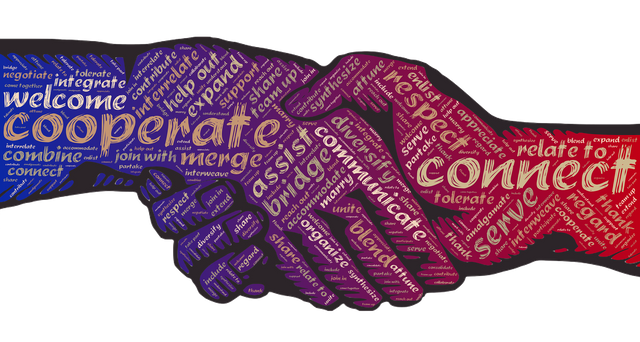 Source
Just like most other Steemians, I've had a rough couple of days. The news that Justin Sun acquired SteemIt was the beginning of an emotional rollercoaster. It's not so much the news itself, but all the contradictions that seem to come with it. While Sun had stated in the live stream that a token swap would not be for now, today, a video popped up on YouTube in which the token swap is announced.
I really want to believe this is a video that was made a while ago and set to publish today, but I'm having a hard time doing so. Even a non-professional marketer wouldn't make such a mistake. I really don't know what to believe, or think anymore.
I've been on Steem since November 2018, and for the very first time I started a power down. I'm not planning to jump ship. This blockchain is way too important for me to do that. But I want to be prepared for anything.
I'm not going to go deeper into the matter in this post. There are plenty of other posts you can go and read for that. In the end, it's all speculation. We need to wait and see where this adventure will take us.
Personally, I think that one of the few things we can do at the moment, is do what we do best: be a community.
During the live stream, and in the press afterwards, I saw a lot of mentions about the toxicity of Steem users. Those messages hurt... a lot.
After all, we're human. I agree there has been quite some negativity on the platform(s), but isn't that what you get when a lot of people interact, one way or the other?
And yes, a lot of emotions took the upper hand during the live stream, but we just got the message that everything we had worked for, everything we had built and loved these last couple of years could just be wiped out, in the blink of an eye.
One of the things that makes the Steem community what it is, is the fact that we're all dedicated. When stuff like this happens, things tend to get a bit overheated.
Inviting The Tron Army
And then there was @lukestokes' tweet, in which he invites the Tron Army to Steem.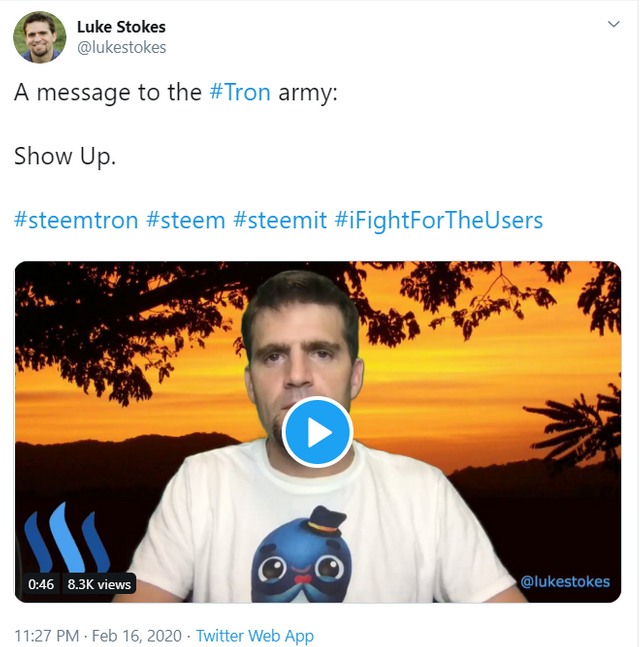 Link
I started reading the thread, and although the first replies weren't nearly as positive as I would have hoped, it got better really fast.
Quite a good number of replies from people who had signed up and were waiting for approval. (Is there no way to speed this up and not let them wait for 2 weeks??)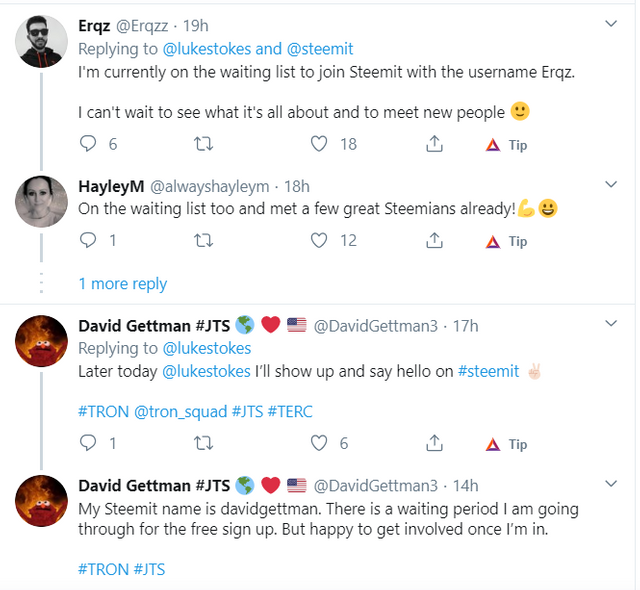 Link
Also, some wise words to be found:

Link
Some remarks on the initial negative reaction from our side, but it did open a line for communication.


The reactions of both Steemians and Tron people really touched me, and with this post, I just wanted to make sure you didn't miss out on one of the few things that bring up some positive emotions right now.
We all came for the money, but stayed for the community. Now let's show the world the value and the power of our community!

Graphic created with The Logo Creator Software
Subscribe Ro RSS Feed | Subscribe To Newsletter


Images have been sourced inside the post.


Posted via neoxian.city | The City of Neoxian