If you are powering down your STEEM stash and buying HIVE with it, or at least some of it, then what are you now doing on the STEEM blockchain?
Ignoring it, shit-posting, or making the most of a diminishing opportunity to grab the swag and run?
...'as a HIVE person, are you looking and commenting on STEEM content anymore?'...
The difference in quality between my feeds is quite startling; I see a lot of shit-posting, while some like me are just posting older content from several years ago, while others are cross-posting their content.
The people I follow on STEEM are mostly moving to the HIVE but I have seen a couple of exceptions. It's their choice and I won't denounce anyone for making their own decision.
...'are HIVE auto-voters losing popularity or are we still adjusting to the new blockchain?'...
As far as voting is concerned, I am looking at less of the STEEM content than before, voting here and there at random if I have spare VP for any of my followers.
Not so for HIVE where I am finding votes are less being delegated to auto-voters than on STEEM. Are people being choosier or are auto-voters going out of fashion?
With the virus still in full force in the United Kingdom, it is having an impact on my content and stifling my Urban Exploration trips.
...'I hope to be visiting places such as AllSprings Mansion again soon, who wouldn't want to spend the night here?'...
I do have some more but with the continued lockdown I am drip-feeding this type of content on to HIVE (and NOT STEEM), slowly.
Over 2 years ago I wrote a lengthy series detailing my life working in a fucking awful supermarket, with oppressive tyrannical managers who loved to do nothing more than sit in the office drinking tea with their feet up while watching me slave away using a one-way window system.
Unknown to naive me at the time, it was written and posted far too early and gained some, but not that much of an audience.
For maybe a year now I have been writing about another part of my life when I was a fearsome pirate, err ripoff merchant of software, and part of a cracking group.
This will shortly end and I need to replace it with something else to bore you all to tears.
While a rehash may be better suited to STEEM with all its abuse resurfacing, I think my supermarket tales would be better re-written for HIVE as a special edition with extra content.
...'Would you like to work here, every day for FOUR years. It was truly one of the highlights of my working life'...
Call it directors cut with the missing bit's that I can churn out of my head to add extra spice to the tale.
Would this be unethical considering my audience is quite a lot different than it was in April 2018?
Let me know what you think, and generally of the idea of 'Directors cuts' for special tales. I do think this content is too good for that other place, you know… STEEM.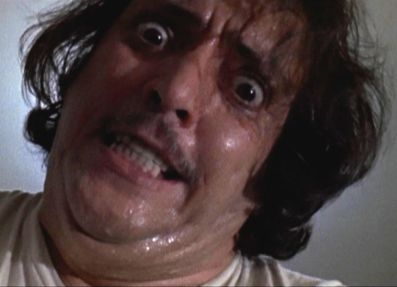 If you found this article so invigorating that you are now a positively googly-eyed, drooling lunatic with dripping saliva or even if you liked it just a bit, then please upvote, comment, resteem, engage me or all of these things.