Today I got issued a start date of next Tuesday for my new job.
Why Tuesday? It's likely the project leader is getting pissed and attending some stag do in Krakow and will be horribly hungover on Monday.
Actually, that's not the case as those were the 'good old days' of life before we all became ritual hermits.
Having been technically unemployed since last December I needed some work and yet I was putting off this one in the hope of something better.
The pay is OK but the location is over an hour's drive in distance and that's if the traffic behaves. Some days it could take me up to 2 hours to get to the office which is around 50 miles away.
…'its not been said directly but it seems this is now a work from home job'…
I have asked for confirmation and have not been sent a reply yet but when you get an email that says this…, I reckon it confirms my suspicions as true
Welcome to Bangers and Testicles Delicious Breakfasts and hopefully the onboarding and getting up to speed will just be as enjoyable while you are working from home.
To work from home, you need to use a RSA token and I have submitted the request for you. Blah blah blah....
Working from home has become more frequent in my profession during the last few years and yet some the 'old fuddy-duddies', usually old bastards... don't want to let go of their old ways.
…'in the office, 9-5 sharp every day, 1-hour lunch, no compromise'…
20 years ago it was just this and there was little leeway even if you requested. That was the way it was and that's how it stood.
...'just one of many snaps I took yesterday from shops next to each other, things have to change but will they revert back to the same old ways?'...
With today's virus killing over 500 people a day in the UK things have had to change.
Working from home is the normal way of life for non-critical services and I often think, is this setting a precedent for the future?
My performance is based on results. I work in Software Automation and am given a specific task. I produce a result or I complain, 'I can't do this, its too hard', except I don't complain, I just get on with it until it's done.
Do I need to be in the office, waste 3 hours of my life every day and copious amounts of diesel as well as unnecessary wear and tear on my vehicle to obtain the very same results?
…It's all a question of trust @slobberchops, you need be trust-worthy to have the work from home privilege'…
Did you not read anything about what I said? If I can deliver what is your fucking problem?
Management like to manage and they like to see what their grunts are doing. If they are perceived to be doing anything other than 'good old hard work' then that is just no good.
...'will boss screens become a thing of the past? Did anyone really use a boss screen?'...
We grunts may not have any current work on, yet we have to steadfastly stare are our monitors at spreadsheets, and databases pretending to be busy.
Will this all be in the past and can we now play games, paint the house, watch movies, masturbate or have REAL sex during work time now 'SO LONG AS WE DELIVER?'
…'Could you confirm to me that visits to the office during the pandemic are no longer in scope? Is this now a purely work-from-home contract?'…
I have still not received an answer to my question. I do like to know what I am going to do next week; it must be a tough one to answer.
Has a precedent been set due to the CoronaVirus?
Has working from home got that kick up the arse and will working from the office be much less frequent once this all dies down?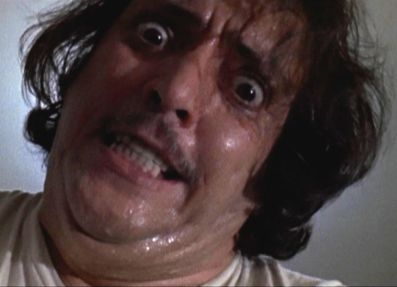 If you found this article so invigorating that you are now a positively googly-eyed, drooling lunatic with dripping saliva or even if you liked it just a bit, then please upvote, comment, resteem, engage me or all of these things.