Hi Everyone,
Summer in Sydney this year has been a roller coaster for everyone. First, we have the massive bushfires that have been ground around our state and a few others and now we are having floods. It has forecasted this rain will hang around for another 8-10 days and keeping in mind this is only the first day, my local area is already flooded! Lots of info on different groups showing the damage done around the community and further up north, people have been told to leave by 10.30 pm as power will be cut and it will be too dangerous for SES to rescue these residents.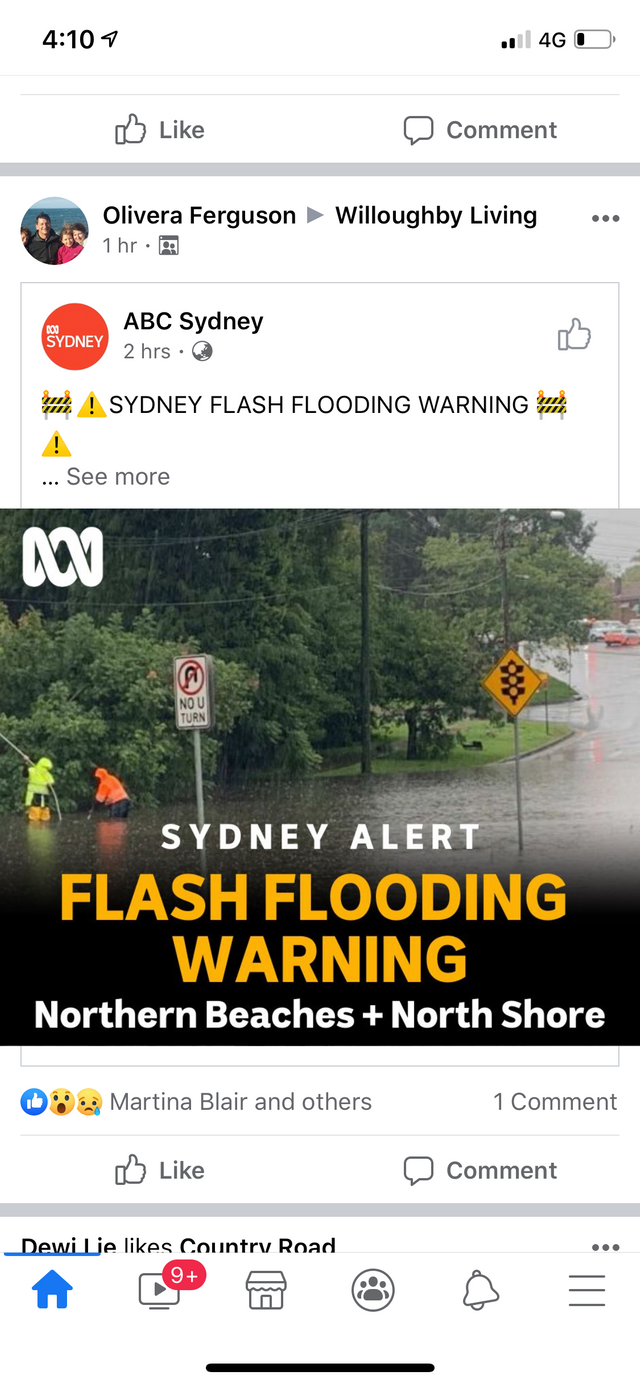 Showing you a snapshot of what has been coming on my Facebook feed for around the city. An eel was found at a local supermarket carpark .... hmmm I wonder what happened to it in the end. Trees have been whipped up and toppled over cars, houses, blocking roads everywhere. This rain has been compared to one that of 20 years ago and remember, this is only the first day! In the next 8-10 days, we will see more rain and thunder which I am not looking forward to. This season have been a bit crazy, from super hot to this downpour of rain. I hope things will settle down when autumn comes and we are back to our normal Sydney weather we love so much.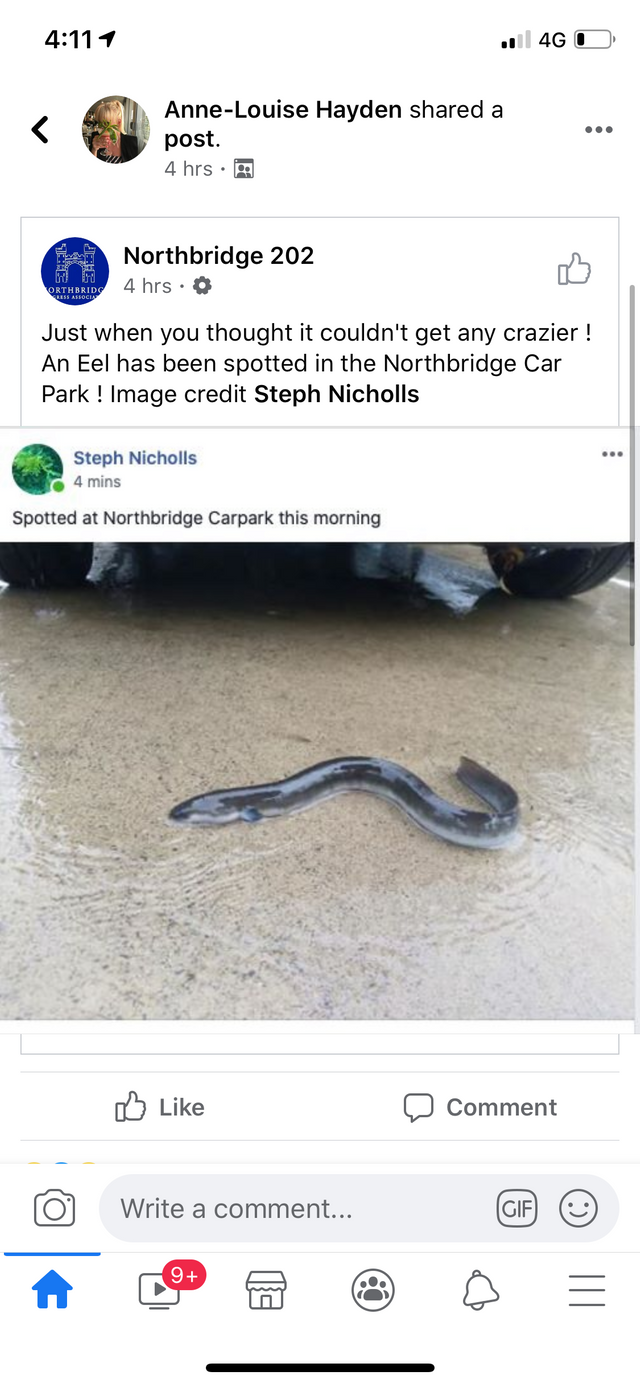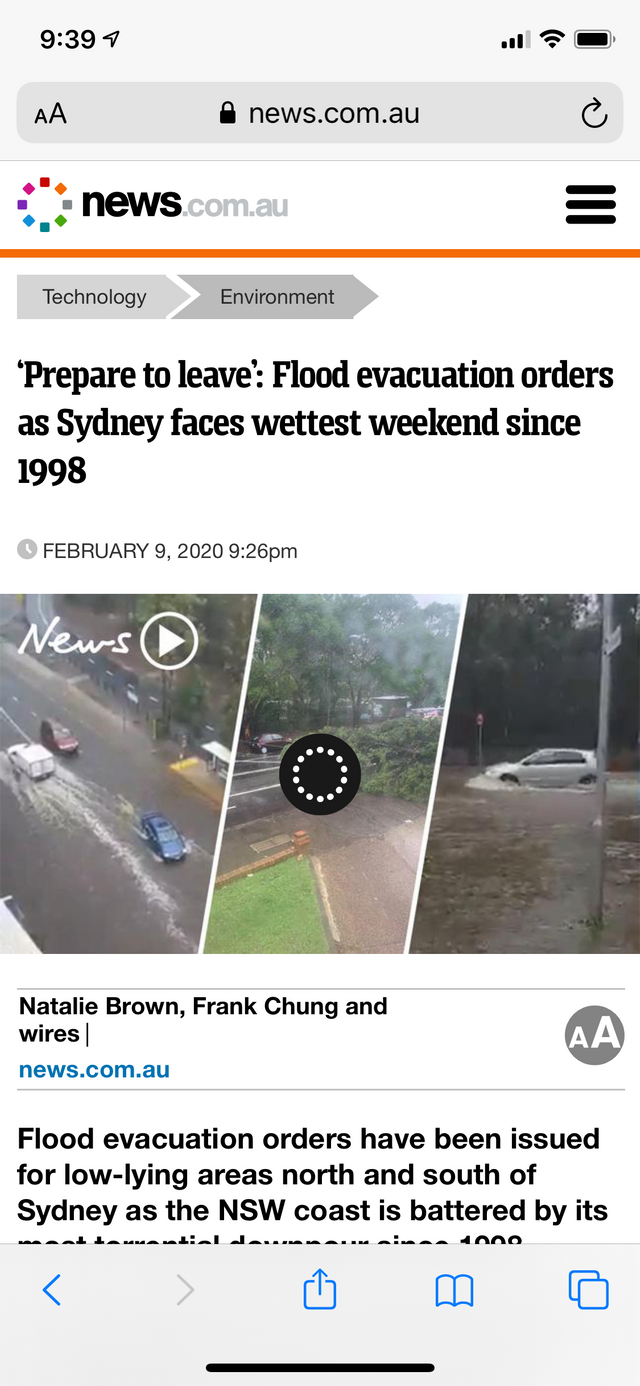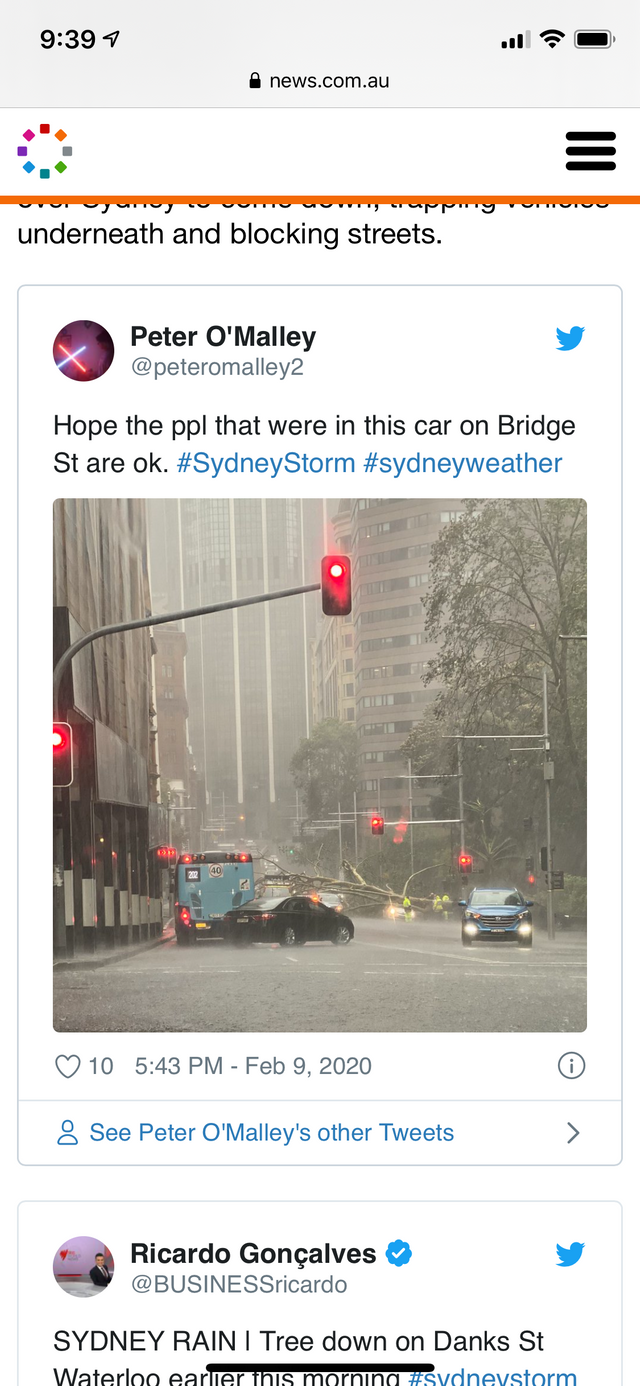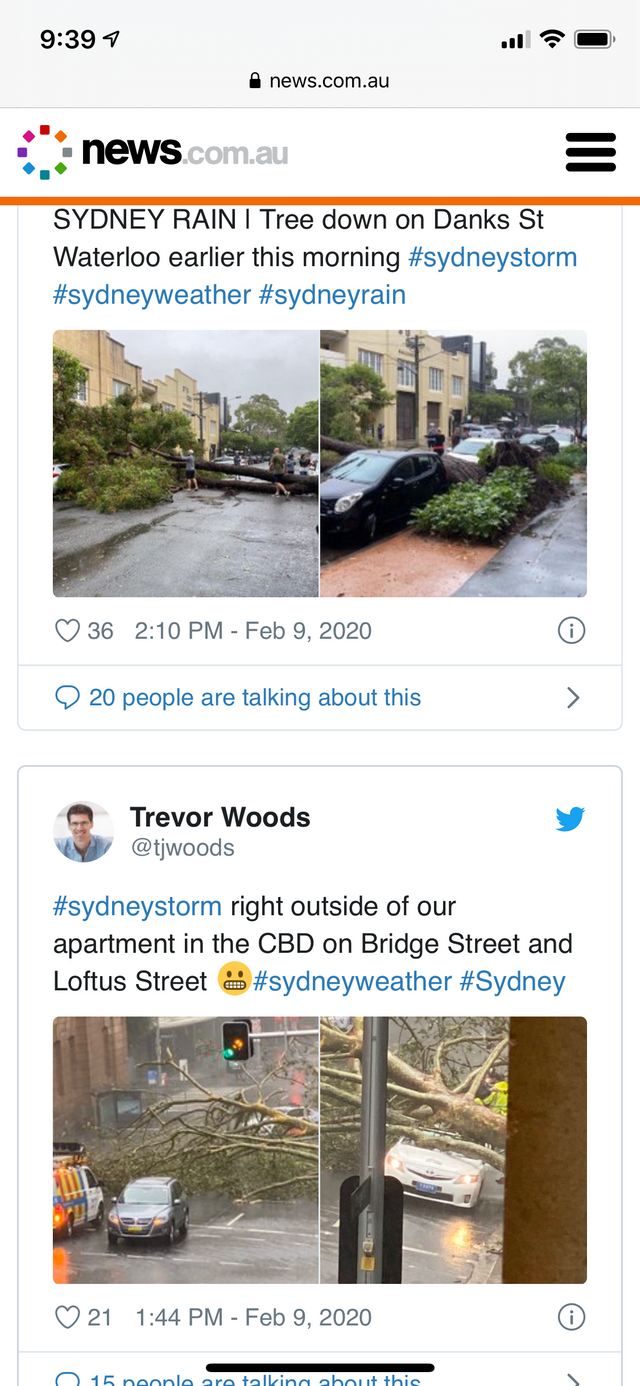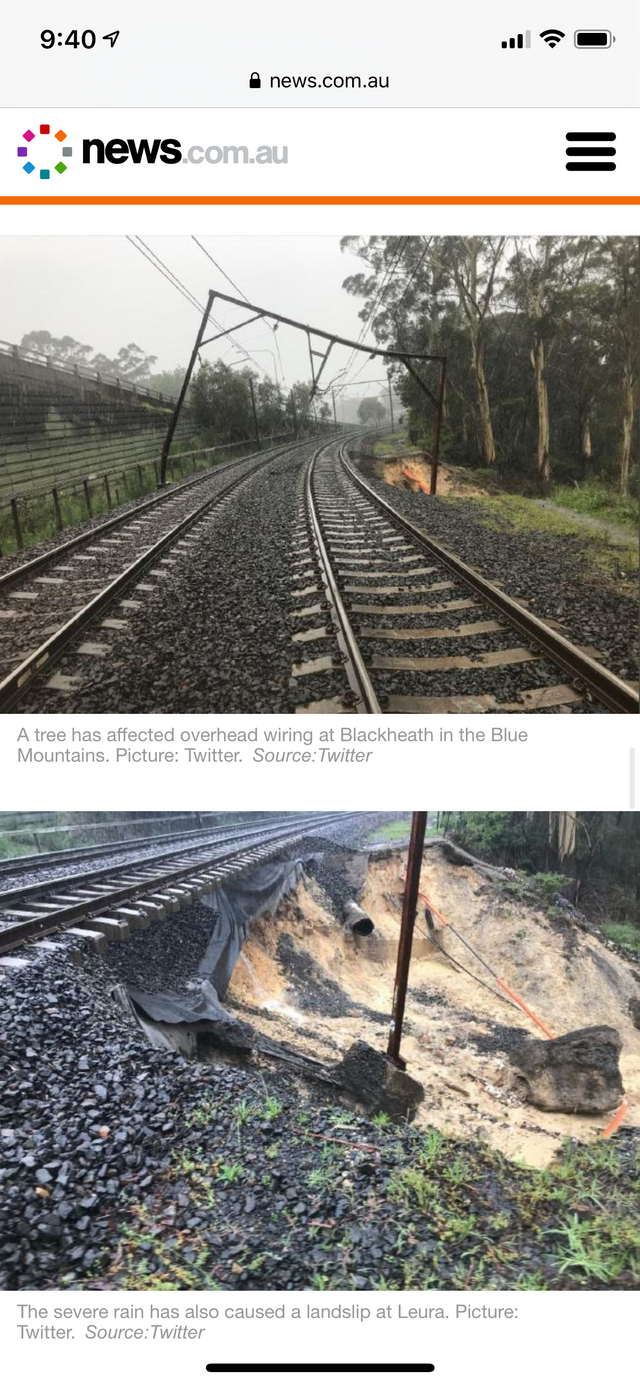 all pictures are from various Facebook pages and news.com.au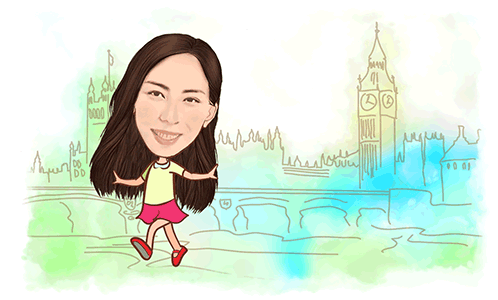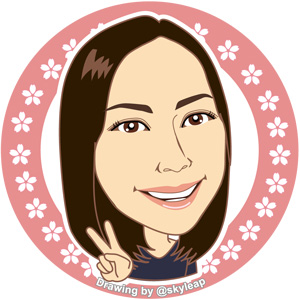 ---
Thanks for reading. If you like my post, please follow, comment and upvote me. There will be more exciting posts & destinations to come.
謝謝你們收看。 請你們繼續跟隨,留言和投我一票 . 我會分享更多遊記和其他有趣的 blog.
All photos & videos are taken by me & co in all my blogs/stories unless quoted. 每張相片和視頻都是我們自己拍的