Hi Everyone,
Yes, you have read the title correctly - you must try McDonald's in Japan! I have been to many countries and can say that I love the McDonald's in Japan! Why because they can make a somewhat unhealthy fast food to something that is semi-healthy. Not only that, they have the best Ebi burger AND the best toys from happy meals.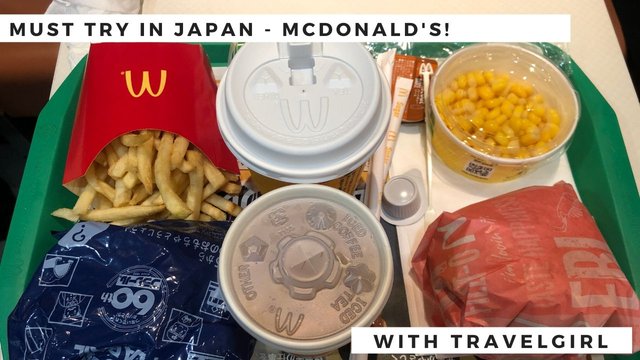 Let's start with the menu. You get the usual burgers, chips, soft drinks but in Japan, you can also get healthier options. If you don't want chips, change it to sweet corn. If you don't fancy a soft drink like me, change it to milk or an oolong tea which has no sugar. If the burger is too hard for your kids to eat from the happy meal, feel free to change it to small bite-size pancakes to avoid unnecessary mess your child could make. Don't think changing for the healthy options taste bland, in fact, it is quite nice to have a semi-healthy meal at McDonald's for once.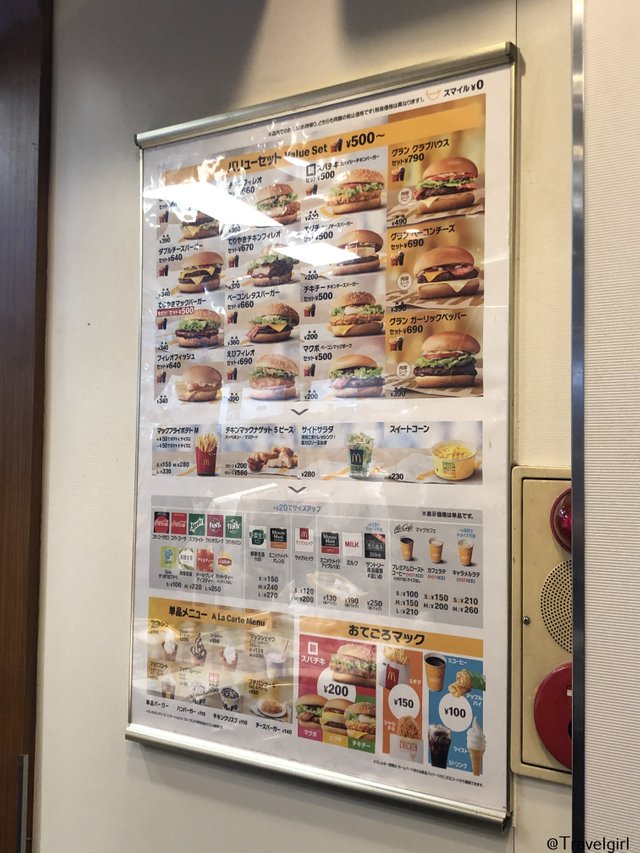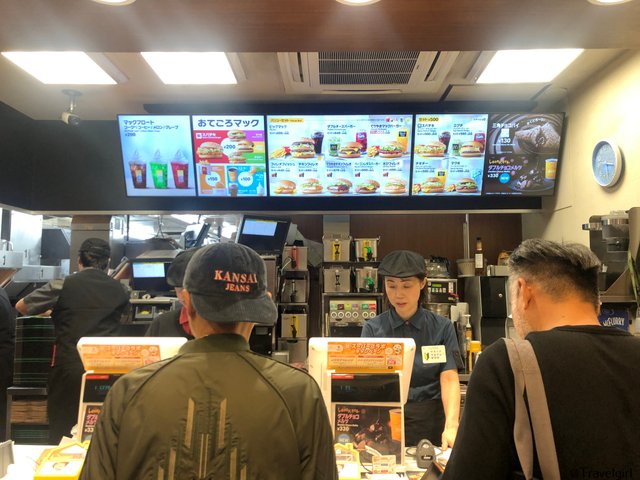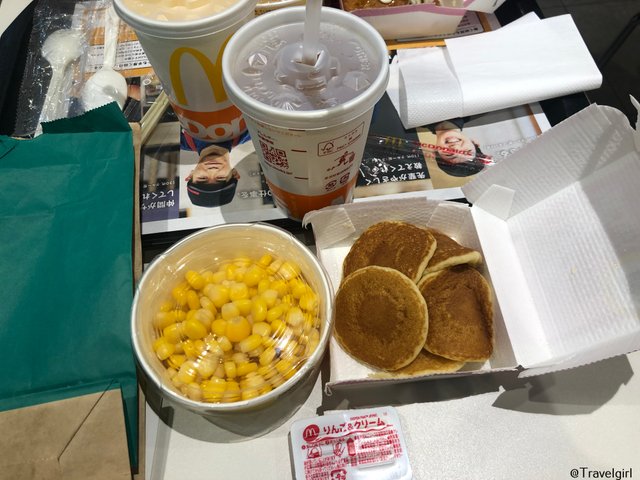 If you are in Japan and happy to be in a McDonald's, do try their Ebi burger aka Prawn burger. If I recall correctly, Japan was the first country to introduce the Ebi burger and due to its great success, South Korea then introduced it and made many other spin-offs. The prawn patty is super juicy, full of prawns, combined with the nice bun (not sure why the Japanese McDonald's bun tastes nicer and fluffier), its like a match in heaven. There was a trip to Japan before I had kids, I had 1 Ebi burger a day which was a nice treat. I really wish they could bring this burger to Australia but knowing how little change McDonald's has done over the years here, it won't happen.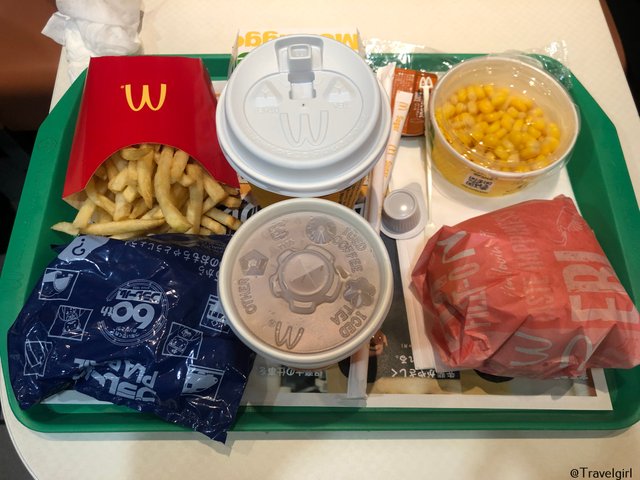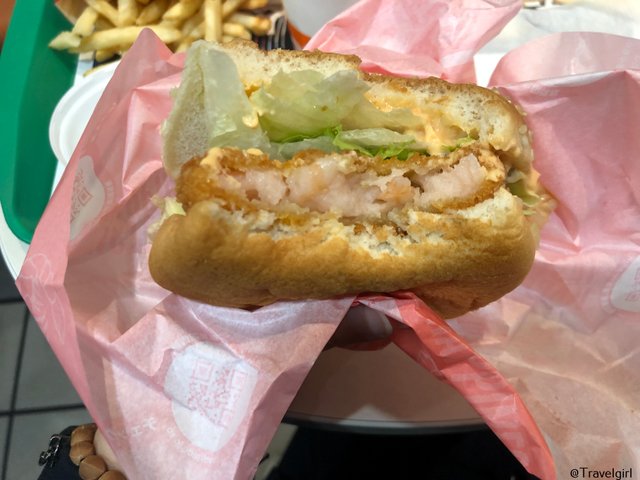 The last thing to look out for in a Japanese McDonald's has to be their happy meal toys. In most countries, they would offer 1-2 series of toys each season but in Japan, they go above and beyond and offer 4 types of items for their customers to choose. I was lucky as one of the series they were giving out was Hello Kitty! Look at the toys, none of them are low quality especially the trains on the left, they are all very heavy and are a great size for kids to hold (we had two of them!).
If you are in Japan, drop by a McDonald's, you won't be disappointed. There is bound to be something you haven't tired back home and they offer it only in Japan. Enjoy!!
PS - I had two McDonald's meals in Japan and a part of me wish I should have had more!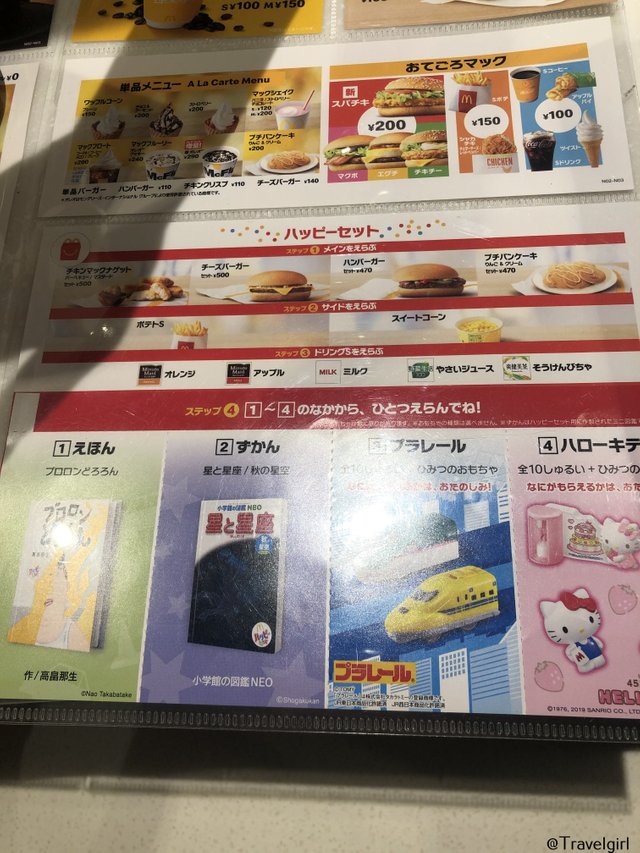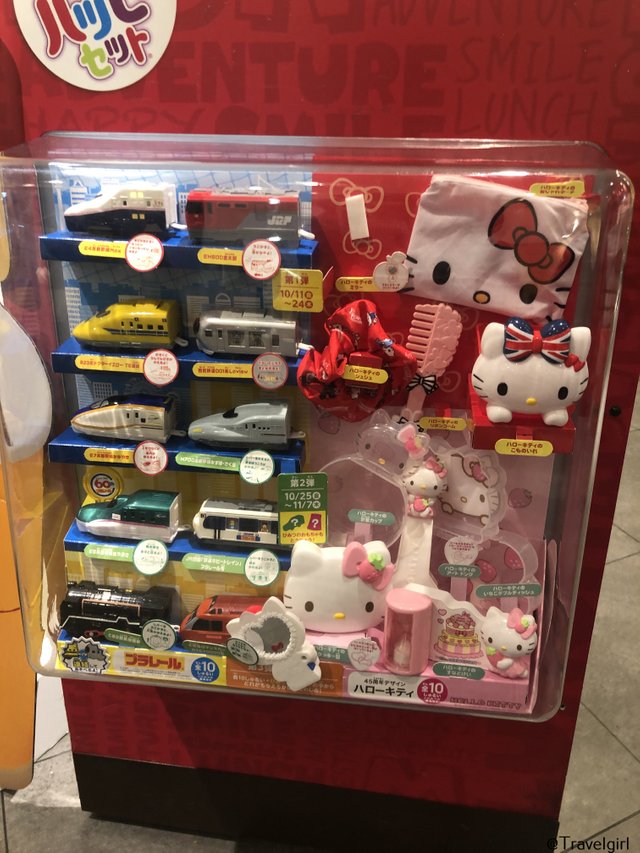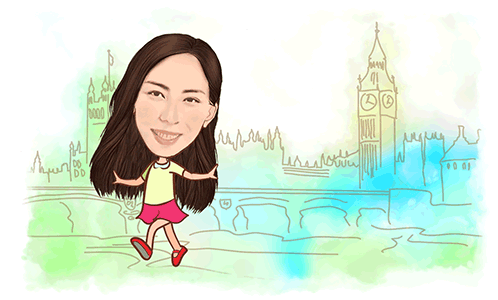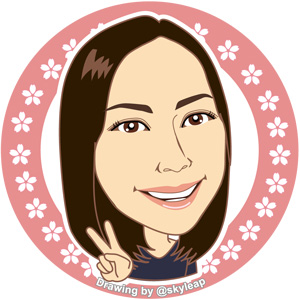 ---
Thanks for reading. If you like my post, please follow, comment and upvote me. There will be more exciting posts & destinations to come.
謝謝你們收看。 請你們繼續跟隨,留言和投我一票 . 我會分享更多遊記和其他有趣的 blog.
All photos & videos are taken by me & co in all my blogs/stories unless quoted. 每張相片和視頻都是我們自己拍的