Hello Everyone
I hope that you all are doing well and staying safe wherever you are.
There are a couple of crypto coins that I always prefer to have in my portfolio and Hive is the one that I have highest ever in terms of quantity. Today in this post I am going to talk about Etherum which is the top 2 coin as per the marketcap and its my one of the favourite coin.
I got to know about this coin in the year 2017 when it was about 400$ and in Indian price, it was trading around INR 25000. Since then until today I have its all-time high price of almost 1400$ and lowest of less than $200. Price volatility is not a new thing in the crypto market but if the project and coin are strong then it recovers nicely even after the massive price drop and ETH has proved the same.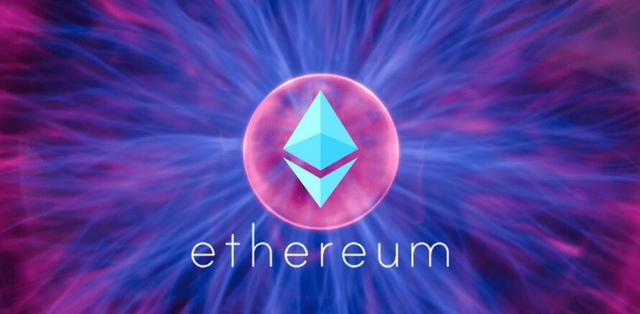 Why did I chose ETH cryptocurrency
When it comes to cryptocurrency, then I think that most of us are well aware of Bitcoin since its mother currency. But what after Bitcoin? Not everyone can afford to buy a few quantities of bitcoin so the next option goes for the coins which are having so much potential but the price is affordable to buy.
Eth was launched in 2015 at the price of less than 1 USD and it has a proven record of its price that you can in this chart for all time. After going through the history and its chart I had chosen this coin to be in my portfolio. I believe in the project and now it has even its version 2.0.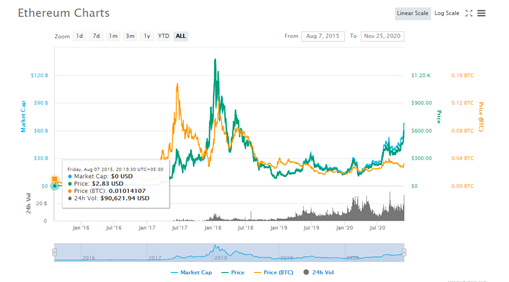 src
How long I had this crypto
I have been holding Ether for more than 2 years and in fact, its been over 2.5 years. I had purchased it at different prices and I had long term vision so I am still holding the coins. Although right now its doing great and the price is going up my goal is until 2022 so I have no plan to sell it. You can see in this snapshot that I have purchased in the year 2018. I had invited a pretty big amount which is certainly a big amount for me and I am quite hopeful that it will do very well by the year 2022.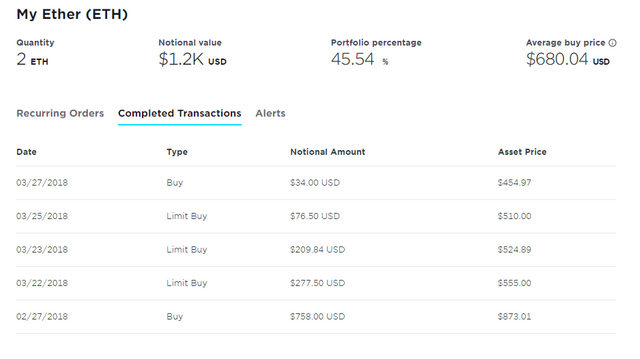 What do you think of its current performance
Here I am sharing the 1-year chart for ETH coin and in this period it has gone less than the 150 USD price mark and currently trading at almost 600 USD. This shows a growth of more than 400% in a year which I don't think that any traditional investment instrument can give at all. Although I had entered when it was already quite high thats fine because I believe that it will create its all-time high again. Price jump of over 400% in 1-year proves that its performance has been outstanding.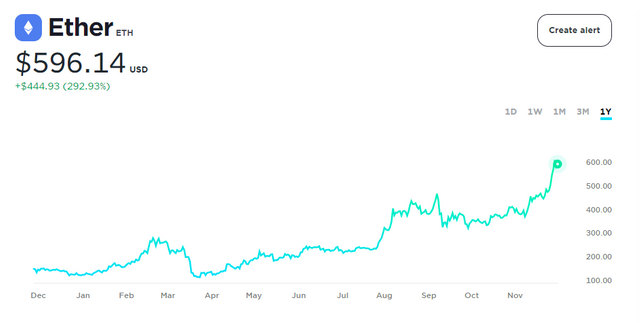 What do I think of its prospects
I am very much positive for Ether coin and as I already mentioned its in my portfolio and my goal is for the year 2022. Its a sleeping giant that sleeping for quite some time and it seems like it has woken up and started moving up. Those who have purchased this year this coin must have made good money out of it already however I have a different plan and strategy in term of long term.
My plan to hold, buy more or sell?
My plan is to only HOLD and I might buy if I get some funds arranged but surely have no plans to sell before my goal period of 2022. I believe in long-term investment because I believe that in the long run, we will surely make decent returns.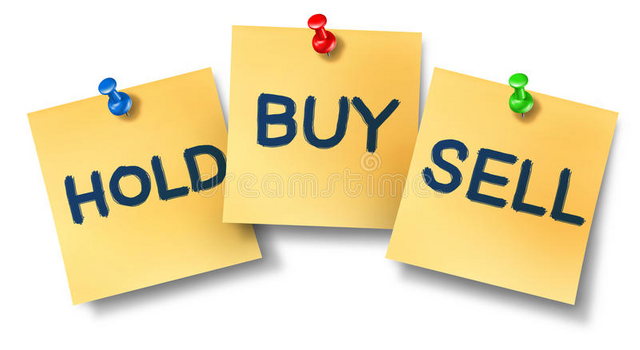 What other cryptos would I like to buy and hold for the long term?
if I need to talk about some cryptocurrencies other than ETH then I would say its BNS, HIVE, Leo, CRO, and XRP. These coins are backed with very strong projects and for Hive its needless to say that it has huge potential and a bright future. I am not a big investor and have a limited source of income so its not easy for me to do vast investments in the coins I like however when I get some saving and excess funds then I will surely buy these coins.
All these coins mentioned above, are part of my long term plan and I will buy and hold for a minimum of 2 years and it can be even more depending upon my further planning
---
Ethereum works on smart contracts and there are hundreds of projects that working smoothly on this blockchain. Most of the ICO projects choose the etherum platform to get the funding because they find it a more scalable and reliable blockchain platform. It has a huge number of dapps built on its platform for the various use cases. In fact, DeFi which is one of the hottest topics these days is built on ethereum of most of the DeFi project runs on the etherum platform.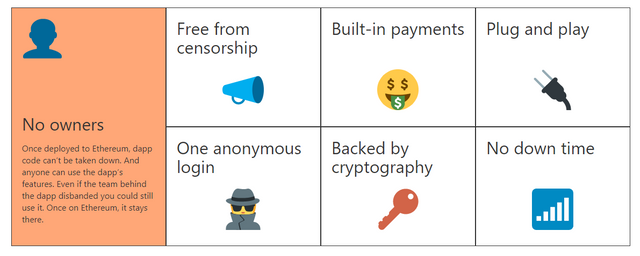 These days many projects allow transactions and logins through a metamask wallet that also runs on Etherum which proves that its a great project and ETH coin is backed with a highly reliable, popular, and scalable blockchain project.
---
Thank you so much everyone for reading my post.
Posted Using LeoFinance Beta