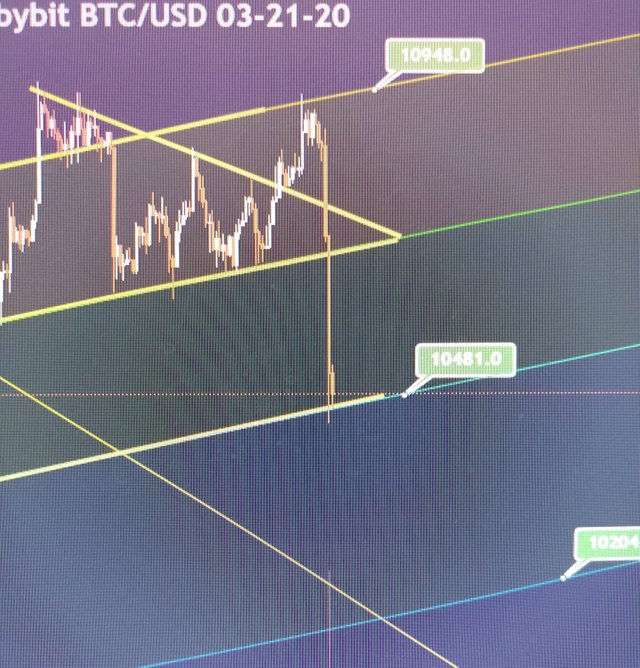 비트코인이 바로 선에다 딱 터치했네요.
정확했어요.
Bitcoin landed right on the lines.
It was accurate.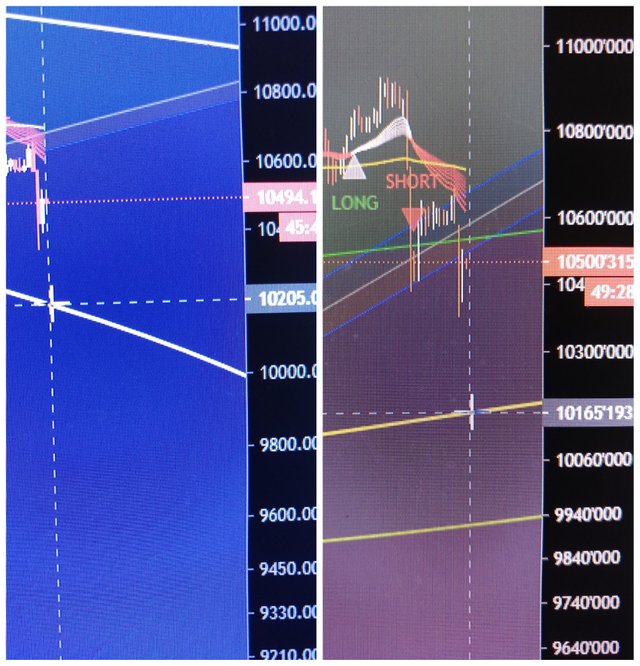 동일한 지지선을 가리키는 차트가 여러 개 있어요. 이것은 $10,200~$10,250이에요.
I have several charts pointing to the same support line. It is 10,200~10,250.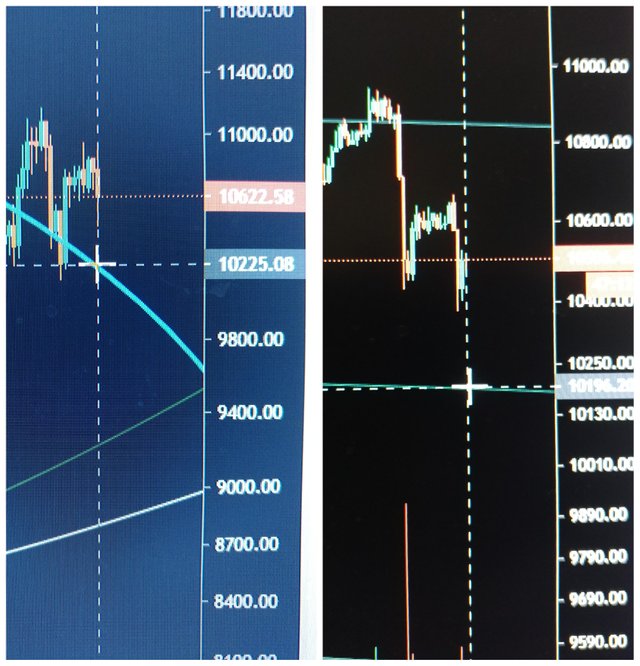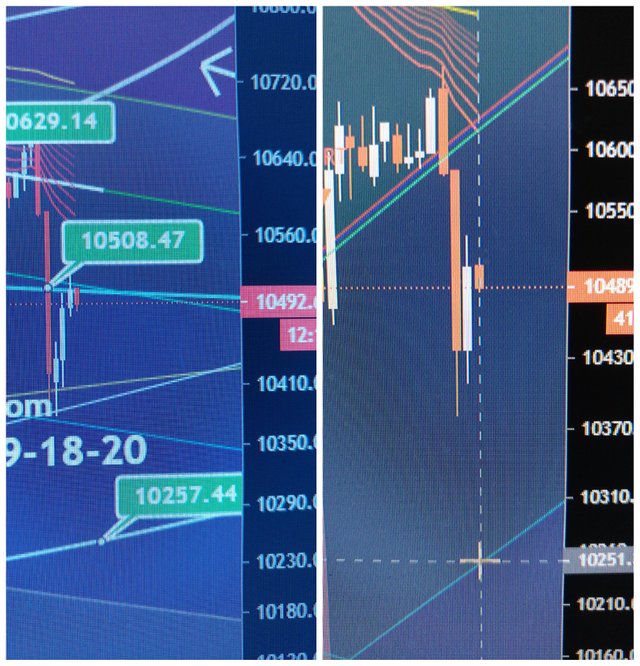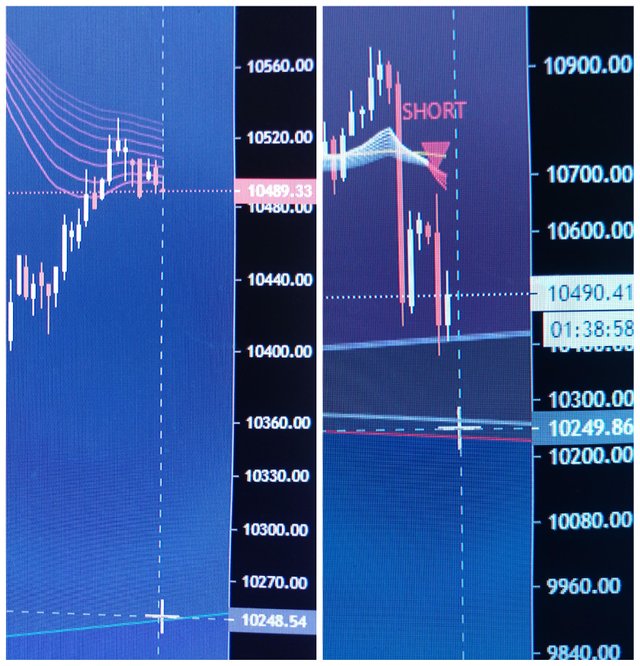 그리고 만약 그 지지선이 버티지 못한다면 밑바닥은 $10,050달러에요. 그 때 반등이 있어야겠어요.
And if that support line doesn't hold, the bottom is $10,050. There should be a bounce then.
Have a nice day~