Hi Hivers and Crypto Users!
Within the crypto space, things can only get better. Everyday, the technology gets better and better. Developers are building more things to ensure we users are convenient with the use of our Blockchain Networks in whatever way we feel to use them.
I have been using EOS Blockchain for the past 2 years and still use it everyday till now. I enjoy using mobile wallets for my EOS transactions but 3 days ago, someone told me about this wallet that has Google Chrome Plug-In version and I read about it, I love it features and I decided to try it out.
The best thing I love about this wallet is the fact that, I don't need to download a mobile application, this can be accessed directly from browser both on my mobile and desktop. I have always had issues accessing scatter with my phone and I always wish it can be accessed with my mobile. I never knew EOS usage could get this interesting, Leaf Wallet made it even more interesting. This is extremely convenient for me and I must share.
If you are EOS/BOS user, although I have a BOS account just that I don't use BOS as much as I use my EOS but I'm still happy to tell you that this is a good news for you if you use or will ever want to use EOS network and all related DAPPs.
Important Features:
Data Security
Application Authorization
Use of multiple accounts
Account Resource Management - RAM Trading
Save Execution of Contracts
Multi Language and Custom Nodes
Now!!!
Let me take you through how I started using Leaf Wallet and how interesting using it was.
Leaf Wallet Review
To get started, you need to visit Leaf Wallet website, from there, you should login a Gmail account on you Google Chrome to access Google Chrome Store, follow here to download directly from Google Chrome store, if that seems not possible, you can install offline plug-in wallet with this Link,
For me Yandex browser worked fine.
After downloading or installation, whichever works for you, the next thing is IMPORT YOUR WALLET.
Follow steps below 👇 👇
STEP 1: Create a wallet password, do make sure your wallet password is something you can remember easily, then click on "Start Using"
STEP 2:Click on Import button to proceed to importing your wallet.
STEP 3: Import your wallet using your private key, on this page, you'd be asked to select which network you are trying to import, since Leaf Wallet supports EOS and BOS, select the one you wish to import. I selected EOS to import my EOS account.
I got to see only EOS and BOS Network at the beginning but I was happy to see Leaf Wallet also have so many other interesting Networks like Meet.one, Telos, Wax which can all be used at the same time if configured. This configuration can be done if you click on setting on your Leaf Wallet and then go to "Manage Network". I also love this feature. Follow steps below 👇 👇 to Configure other Networks
Step 1: Go to settings, then select "Manage Network"
Step 2: Click on "Add Existing" to Pick a Network
Step 3: Pick the Network you want to configure.
Step 4: A confirmation message will pop up, just click on submit and your selected network is configured.
Now!!!
What is the greatest news about Leaf Wallet?
Leaf Wallet won't limit you from doing anything at all. I am telling you, this wallet has it all.
From Leaf Wallet, you can trade directly on the EOS largest Decentralize Exchange which is NEWDEX, This is where almost all EOS users do their trading activities including me. I can't go two weeks or even a week without using NEWDEX. If Leaf Wallet didn't have this Decentralize Exchange (NEWDEX) then I would have said it is incomplete.
How To Access NEWDEX on Leaf Wallet
Since you now have your EOS or any other network account in your Leaf Wallet just beside you on your browser. You might need to trade some of your coins and token, this may call for accessing Newdex directly on your extension.
See steps on how to go about it 👇 👇
Step 1: Go to Newdex Official Website or here, ensure you are visiting this two links I dropped.
Step 2: Click on Sign In, you will be given different options to select which network, whether EOS or TRON network. I picked EOS
Step 3: Then you still have to choose what to sign in with, either a mobile wallet by scanning QR Code or desktop wallet by authorising
Step 4: Click on Desktop Wallet, since you have Leaf Wallet at the side of your browser, NEWDEX automatically search and send a authorization to Leaf Wallet for you to sign. Once you sign it. Your EOS ACCOUNT appears on NEWDEX and your trading can continue.
You can do the same for all other Networks. It is as simple as that
Conclusion
Of all the EOS Wallet I ever used, this is the most convenient for me. Not because I am not convenient with the mobile apps I use before but because Leaf Wallet gave me the opportunity to do everything I need to do just on my browser without having to go download aby. This is a new development which you will enjoy as EOS/BOS user. Do check it out. It is extremely convenient and easy to use.
If you need to access your WAX ACCOUNT for all @splinterlands users on Hive and do some trade on NEWDEX using a browser Plugged-In Wallet,. Leaf Wallet is cool for you to do that. Just add extension to your browser and do your transaction just on the same browser you play your game on.
Convenience is what we all want while using the Blockchain as a whole. I hope this new catch of mine is interesting and will be helpful for you.
THANKS FOR READING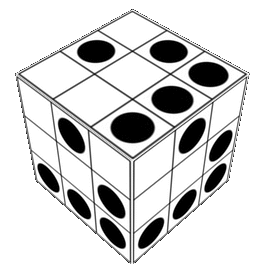 Posted via neoxian.city | The City of Neoxian