Hello Splinter Warriors!!!
Here is my challenge for this week's share your battle. I am very late but I just had to write this post.
The card for this week is a card I don't have in my collections so I had to buy, and also getting a perfect battle to use it in was a bit challenging for me and this is why it took forever to post.
Dragon splinter is one of my best splinter combined with Water when it comes to high Mana battles or a battle that says No Neutral monster, I am able to select all the cards from the splinter I want to use and even add dragon cards to it.
ABOUT THE CARD
This is a Melee attack monster from the Dragon family, I have to confess that the only Dragon melee attack monster I have in my collection is Manticore and my Manticore is at level 3, the reason I love this card a lot is because it has 2 abilities at the same time. It has Reach and Flying ability. This is the same reason I had to buy Gloridax Soldier and be part of this challenge.
Gloridax Soldier has 2 important abilities and this 2 abilities are very good in a melee attack monster. It has SHIELD and FLYING ability. I always make sure my first melee card in all my favorite splinter has SHIELD ability. In my water splinter, I use FROZEN SOLDIER and in my Earth splinter, I have STONE GOLEM. This 2 cards from Water and Earth has SHIELD, this simply means I am so much in love with SHIELD ability because it reduces damage from Melee and Range attackers
Having SHIELD ability in GLORIDAX SOLDIER makes everything interesting plus the flying ability which can be used in a battle with EARTHQUAKE rule set. My whole story is just to say I am happy that the theme for this week is GLORIDAX SOLDIER, It was a new discovery for me.
ABOUT THE BATTLE
Here is the battle
Link
The battle was a 48 Mana battle which was the perfect battle to use the Dragon Splinter.
This battle has 2 rule set, the first was Target Practice(All range and magic have the snipe ability) and the second was Taking sides(No Neutral Monster). Anytime I have a battle like this, I select less melee cards or I just use Melee cards with Shield ability. The two Melee cards in this battle was FROZEN SOLDIER and GLORIDAX SOLDIER. I guess I love soldiers lol.
No Neutral Monsters were present in this battle according to the Rule I had.
Here are the cards I battled with
Frozen Soldier
Gloridax Soldier
Kraken
Ruler of the Seas
Scale Doctor
Water Elemental
I must say that this cards in this battle are crazy ones most especially with their abilities but truth remains that, in Splinterlands, NO card is undef-eatable. No matter how strong the cards are, there's always another card or another line up of other cards that can defeat it.
Like in all other battle, My Frozen Soldier did a great job and it was the only card that died in this battle, all my remaining cards stayed till the end of the battle. Gloridax Soldier took the place of frozen soldier as it was the second card on the role.
Scale Doctor gave all cards +1 health and the enemy monster gave all my cards demoralize which was -1 melee but my kraken too had this demoralize ability, so all enemy attackers got a demoralize.
Yes, I went to this battle with only 1 magic attacker and I was sure this card is very strong and will help in the battle. The ruler of the seas has the blast ability and of course, I went with a card that has the healing ability. Water elemental, In every battle I have the chance to select a card with healing ability. I make sure I do.
The battle resulted into a win with just one card dead at the end of the battle.
Thanks to this week's theme for making me discover GLORIDAX SOLDIER.
THANKS FOR READING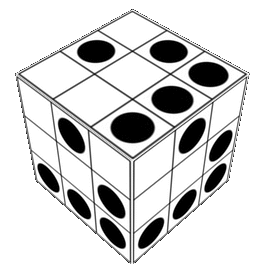 Posted via neoxian.city | The City of Neoxian