Hello Hivers and Splinters Warriors!!!
This is my share your battle challenge for the week. There's no doubt that this challenge brings us close to our cards, it makes us check out our cards stats and their abilities and also makes us want to level up cards we never used or we are not used to.
I am a water splinter lover and the card for this week which is Tortisian Fighter is present in my collection but sincerely this card never leave level 1. This challenge made me check its stats and the ability it has at level 4 is one of those abilities I love so much.
In short, I leveled up my Tortisian Fighter from Level 1 to Level 4.
ABOUT THE CARD
Tortisian Fighter is an untamed card from the water splinter family. This card is a melee attack monster with no ability from level 1 to 3 but has shield ability at level 4. Shield ability reduces attack from melee and range attack monsters. I use cards with shield ability a lot and this is why I have Frozen soldier and Tortisian Fighter in this battle to reduce attack from melee and range monsters since the MANA cap of this battle is very small
ABOUT THE BATTLE
The battle is really not a very serious one. Water is my best splinter and any battle I am playing with water is always very cool. The battle was a 21 MANA Cap and it has one of the most interesting rule, this rule is interesting when your cards for each splinter are strong enough to battle on their own without the neutral monsters.
The battle rule was NO NEUTRAL RULE. This rule simply means that in the battle where there's this rule, there won't be any neutral monster present there. All cards in this battle will belong to the splinter used in the battle.
In this battle, I battled with just 4 cards, 2 Melee attack monsters, 1 Magic attacker and 1 Range attack monster.
Frozen Soldier
Tortisian Fighter
Ruler of the seas
Pirate Archer
Frozen Soldier and Tortisian Fighter
Both cards are level 4 which makes them a little stronger, they both have shield ability which helps reduce attack from melee and range attack monsters from opponent. This two cards did wonders in the battle. Opponent didn't come with a magic monster which makes this battle easier for me.
Ruler of the seas
This is a legendary magic attack monster, this card has the blast ability. I have a level 1 ruler of the seas and I enjoy using it because of its blast ability. The blast ability does additional damage to monster adjacent to the target monster and being a magic attacker, it attacks from anywhere too.
Pirate Archer
This is a range attack monster with same ability as Ruler of the seas, the only difference here is that Pirate Archer is a range attacker.
The battle turn out to be a win because of my cards ability and because there was a complete attack squad, Melee, Magic and Range while my opponent didn't come with any magic attack monster which caused him more damage in the battle.
THANKS FOR READING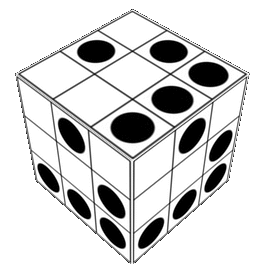 Posted via neoxian.city | The City of Neoxian