Hello Hivers.
This is the my entry to the #Mancave contest by @brofund. Read on

Image Source
I am the strongest tree in the garden
No matter how weak or sick I am
I just have to stay strong
I console others
I maintain the biggest position
I have control over everything
I control my own life
I make decisions on my own
I put everything in place
I ensure safety
I think about my family before anything else
I protect them without thinking twice
I take away my emotions to maintain peace
I cry internally
I am not allowed to shed tears
I pretend to be happy to make sure everyone is happy
No matter the hardship, I provide for everyone
Nobody wants to hear from me if I don't take responsibility
Everyone look up to me
I am a teacher without degree
I must understand every situation
I must lead
I am a leader without an appointment
I find solution to every problem
I supply peace
I produce happiness
I generate security
I manufacture laughter
I am a MAN
A father
A husband
A brother
A son
The piece above describes exactly what every manly man does. The masculine figure are the most sacrificing being but this might not be recognized because they are not good at expressing their feelings and emotions. Manly men do more of actions than talking. They always resist the urge to explain anything to anyone, they have more authorities and they are always in power but deep down, they are the weakest because they scarifies a lot.

Image Source
They do a lot as a father, brother and a son. Sometimes they even sacrifices their happiness for the sake of others. This is why I respect and appreciate every man in my life.
Mothers posses many beautiful qualities too but reading the above piece. It really belongs to the masculines. This is what our fathers, brothers, son, husband and male friends do for us. they guide and protect us.
I have this manly qualities too as a woman LOL but when it's not a man then it can never be a man. Men are the best gift we have in this whole world. They face all problems for us without giving them anything in return.
A Man is a
Leader
Teacher
Protector
Adviser
Armor
Consoler
Mentor and
A Must have for all woman.
THANKS FOR READING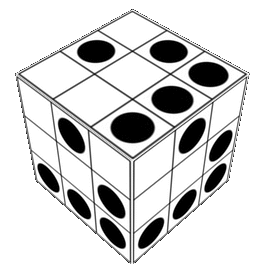 Posted via neoxian.city | The City of Neoxian