This is my entry for '2019: achievements and failures' contest by @blocktrades
---
I think 2019 was a good year. It brought me new friends, new opportunities and changed my life in some way. It was filled with more success than failure, though the Main Achievement is still up. I also should note, that my life did not revolve around steemit.com... But first things first.
Я думаю, 2019 был неплохой год. Он принес мне новых друзей (а вот старые все куда-то запропали...), принес новые возможности и перемены. Успехов и достижений было несравнимо больше, чем проебов и лузерских неудач. Но, обо всем по порядку. Мне придется написать много о чем -- моя жизнь не крутилась вокруг сайта steemit.com.
---
crypto blogging & WeKu
Конец 2018-го увидел, как я впервые пробую глубокие воды крипто-майнинга: я создал аккаунт на скам-платформе WeKu, и добрую половину 2019 года повышал свою осведомленность в этом вопросе, заново учился блоггингу и искусству сделать конфетку из ничего... а также искусству лайканья и апвоутов. Шучу. На самом деле, я оказался на WeKu не ради денег (которых я не увидел), цели были другие: поднять уровень драйва, растрясти рутину и оживить интерес к фотоискусству. Дело в том, что последние лет 10 я фотографировал почти исключительно своего растущего ребенка... что не есть хорошо. Мои инвестиции времени, энергии и усилий в WeKu не привели к хорошему результату (просто -- место гиблое). Я заработал 14000 оранжевых weku-фантиков и решил, что надо валить. Fail.
The end of 2018 saw me first dipping my feet into the muddy waters of cryptocurrency mining: I created an account at WeKu scam blockchain, and for a good half of 2019 I raised my awareness of this issue, learned the blogging and the art of making candy from nothing .. as well as the art of likes and upvotes... joking! In fact, I joined the WeKu blockchain not only for money (which I did not see, in the end). I wanted to reach several goals: increase % of entertainment in the routine of my life, revive my interest to photography. The fact is that the last 10 years I have been photographing mostly my growing child ... which was not a good move. My investments of time, energy and efforts into WeKu did not lead to a good result. I earned 14,000 ~~ valuable tokens ~~ orange candy wrappers and decided I had enough, and quit. Fail.
---
Впрочем, опыт WeKu не стал совсем эпичным фейлом: я завел в мире крипто отличные знакомства! и получил знания, к-е помогли сделать новый старт на Steemit. И пока многие мои знакомые начали ограничивать свою жизнь в соцсетях, я наоборот там увеличился... Кстати, WeKu и Steemit помогли мне ликвидировать мою (небольшую) зависимость от ФБ, которым я перестал пользоваться вовсе. Профит!
However, my participation in WeKu was not a completely useless disastrous fail: I made exceptionally nice photo acquaintances in the crypto world! and also I gained a new knowledge ... which helped me to start on Steemit. Yes, while many people I come across decide to limit their time within social networks, on the contrary -- I greatly increased my presence there. By the way, WeKu and Steemit helped me to eliminate my (small) dependence on Facebook, which I stopped using at all. Success!
---
steemit
Сейчас, когда я пишу эти строки, -- я провел на платформе 251 день. Грех жаловаться, достижения очевидны: 239 подписчиков, 301 пост, сила голоса = 2000. И множество ниточек, соединяющих меня с другими интересными людьми в разных уголках земного шара. Success! Не знаю, нужен ли здесь список моих лучших постов... Но некоторые из них имели Оглушительный Успех.
As I write this, I spent 251 days on the platform. Probably I have nothing to complain about, the achievements speak for themselves: 239 followers, 301 posts, 2000 SP (plus some juicy tokens stacked at SE). And a lot of threads connecting me with other interesting people in different corners of the globe. Success! I don't know if I need a list of my best posts here ... But some of them had a Relative Success.
---
Easter eggs: the lost art of hand-made art
Amazing nature assorted photos
new friends
У меня появилась парочка новых друзей, и это очень важно, это очень украшает жизнь! К сожалению, редко получается встречаться, это очень плохо. Это Fail! Из моей жизни почти совсем стёрлись совместные прогулки по городу... Я в нём работаю но не живу... и занятие фотографией -- очень помогает бороться с этой тенденцией!
I made a couple of new friends, and this is very important, it decorates life very much! Unfortunately, it rarely turns out to meet, this is very bad. This is fail! Joint walks around the city were almost completely erased from my life ... I work in it but don't live ... and taking a photograph helps a lot to fight this tendency!
---
Я нашел новых друзей, спасибо WeKu / Steemit:
@ewkaw
,
@blacklux
,
@bambuka
,
@borjan
,
@nikv
,
@madlenfox
-- назову только нескольких... Мне даже удалось найти нескольких стимианцев, живущих в одном городе со мной! и мы уже устроили малекий стим-митинг. Двойной Успех!
I also made a lot of good online acquaintances, thanks WeKu / Steemit:
@ewkaw
,
@blacklux
,
@bambuka
,
@borjan
,
@nikv
,
@madlenfox
... just to name a few. I even managed to find a few Steamians living in my city with me! And we managed to have a few wonderful Wednesdays walks together. Double Success!
---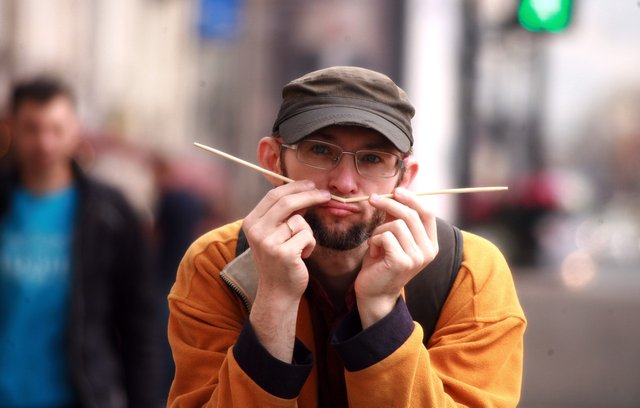 my picture made by @bambuka during our Wednesday walk
eco activity
В этом году я продолжил трудное, но экологически-полезное дело: сбор бумажной макулатуры. В прошлом году я собрал 1000кг, а в этом - 1500кг! Впечатляет, не так ли? Нет, я вовсе не отдал в переработку дедушкину библиотеку... просто я работаю в типографии и собираю ненужные обрезки бумаги... у нас их много.
This year I continued a difficult but eco-friendly business, like collecting paper waste for recycling. Last year I collected 1000 kg, this year it is 1500 kg! Impressive, right? And no, I didn't send my grandpa's library for recycling ... I just happen to work at a printing house, so I collect unnecessary scraps of paper ... we have a lot of them.
---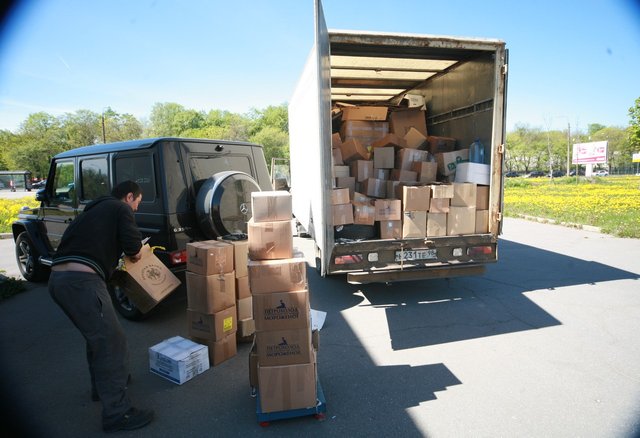 boxes of wasted paper... all collected by me. 1500 kg this year! I am not joking.
book projects
2018-й год: я впервые выступил в роли издателя (вообразите: я выполнил миссию, начатую в 2002-м году: выпустил в свет 3-й номер русского Radiohead-фэнзина). После чего оказался открыт к новым проектам... и они не заставили себя ждать. В 2019 я принял участие в 4 издательских проектах (солидная, интересная история стоит за каждым из них):
The year 2018 for the first time saw me as a publisher (imagine: I completed a mission that I began in 2002: I published #3 issue of my Russian Radiohead fanzine). Done with that, I was open for the new projects ... which did not take long. In 2019, I participated in four wonderful publishing projects (there's a huge interesting story behind each of them):
---
Tanka and Haiku by Mikhail Sapiego, in 2 vol. (the cover of one volume was made with the help - huge, very valuable help of! - @ewkaw, who donated her wonderful black-and-white lichens photo for the cover. Thank you one more time, Ewa!.. Your photos cast a wider circles now, than you may think... )
An album of amateur drawings ['Soviet folks, 1920-1970' - check here for details]https://steempeak.com/creativecoin/@qwerrie/soviet-people-amateur-portraits-my-book -design)
'The Powder and Tobacco': a catalog of exhibition of handmade soldier's portsigars from the WWII.
Big Success!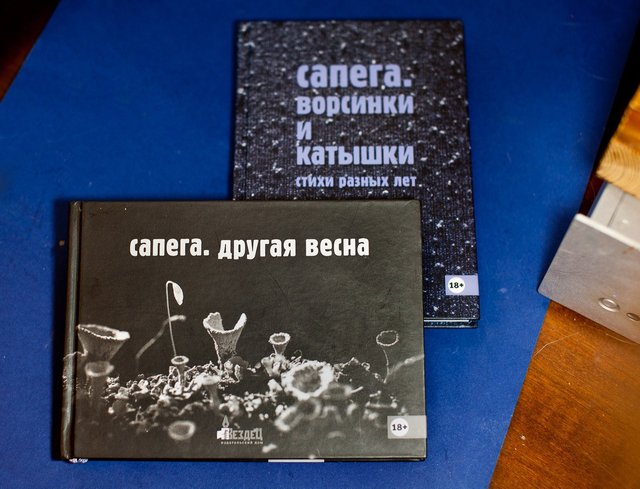 ---
lens collection
Причем, этот успех был подкреплен в финансовом аспекте -- благодаря роялти с этих книги я смог увеличить свой фото-арсенал на несколько прекрасных объективов. Я приобрел макро-объектив Sigma 150mm, крутой штатив, портретный объектив Sigma 50mm 1.4, крутой советский фишай Zenitar 16mm, и топовый ширик Canon 16-35mm. По-моему, неплохо для одного года? Большой Успех! А главное, все эти стекла не лежат без дела (кроме штатива). Опять Успех!
Moreover, this success was supported financially - thanks to the royalties from my book extra job, I increased my photo arsenal with some awesome lenses. I purchased Sigma 150mm macro lens, Velbon carbon tripod, Sigma 50mm 1.4 portrait lens, Zenitar 16mm (manual wide-angle fisheye), and a top Canon 16-35mm wide-angle lens. Not too bad for one year, huh? Big Success! And the most important part: they dont collect dust I use all of them pretty often (except for a tripod). Success Again!
---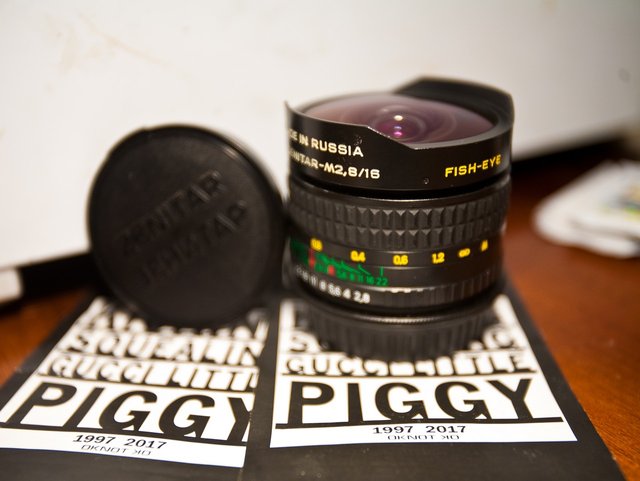 said Zenitar 16mm lens - already provided a half-dozen of artsy photo-sessions
---
photo skills
Думаю, что мой уровень фотографа-любителя растет, и это радует. Я преодолел свою нелюбовь к файлам .raw и теперь неплохо "проявляю" цифровые снимки. Большой Успех! Также, я освоил технологию 'Focus stacking' и теперь делаю более качественные макро-фотографии. Стоящие в очереди задачи - разобраться с Light Room, и учиться постановке света. Ну и, конечно, получить за мои прекрасные снимки хоть какой-нибудь гонорар, вместо лайков.
I think my amateur photographer level is growing. I overcame my dislike of .raw files and now I'm processing them quite well into more quality images. Success! Also, I have mastered the 'Focus stacking' technology and now I take better macro photos. Next goals are getting acquainted with Adobe Light Room soft, and upgrading the skills of the lighting set up. And, of course, getting eventually some money for my beautiful pictures, in addition to the likes!
---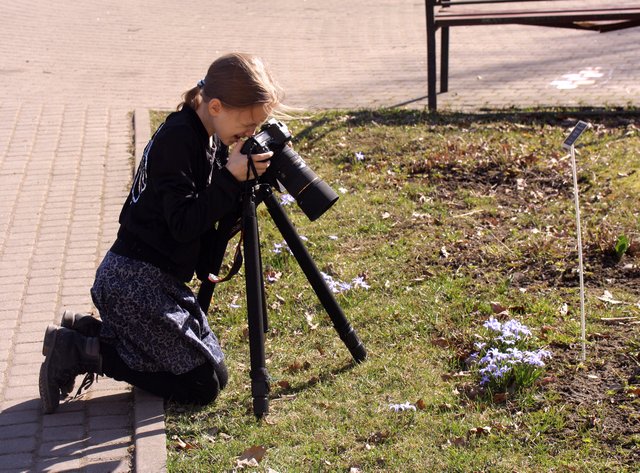 my babygirl taking photo-lessons at the Botanic garden.
---
travels
Путешествия имели место! Точнее, не путешествия, a короткие поездки. Главная цель накрыта: моя семья осуществила недельную поездку в Ладожские шхеры (то волшебное место, которое мы стараемся навестить каждый год). Это фото-сокровищница, и я еще не сделал полного отчета о моем путешествии на Ладогу, это все еще ждет. Успех!
Some travelling took place! More precisely, it was not travel but a short trip. I achieved the main goal: the weekly family boat trip to the Ladoga skerries (we try to visit this magical location every year). For me its a photo treasury... and I have not yet made a full account of this year journey, it is still waiting. Huge Success!
---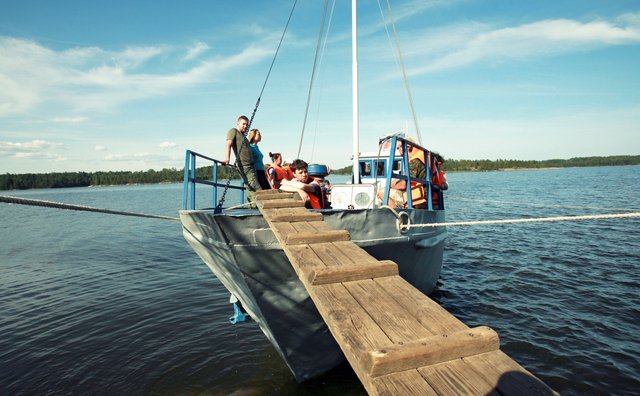 Onboard of our ship named 'Nord'... btw, Ladoga lake is known as the biggest lake in Europe
dishes & recipes
На самом деле, год не принес ничего нового, только старые, проверенные рецепты. Лишь одно могу записать себе в достижения: я познакомил с рецептом глинтвейна моих соседей. Они были в восторге! Так что собираемся повторить мероприятие по глинтвейно-варению. Главные же цели на ближайшее будущее - готовить вместе с ребенком и учить его и тому, и этому.
In fact, 2019 did not bring anything new... we used just old, proven recipes all along. My only ach at this field is that I have introduced my mulled wine receip to our neighbors. They were thrilled! And we are going to repeat the mulled wine making event (post will follow). The main goal of the near future is to cook with our 10 y.o. babygirl and teach her cooking.
---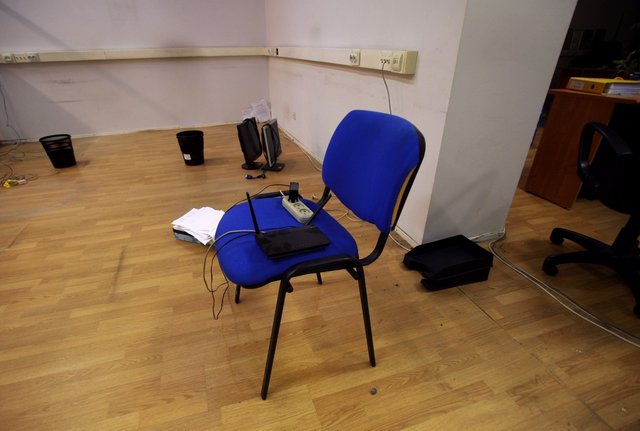 the photo above: my old office, ruined and empty. I took many photos of this office, ruined by the relocation, and once the dust settles, I will share them. / Я сделал много снимков, и когда осядет пыль, поделюсь ими.
a new job: nor fail, neither success
Bероятно, это самый большой фейл года: корабль моей работы, который начал тонуть весной 2018 года, в августе потонул еще раз (!) ... но я все еще работаю тут (!) и вот, в декабре 2020 года, он тонет еще один раз... думаю, уже окончательно. Что-то кончается, что-то начинается. Не могу сказать точнее что это, достижение или фейл... то, что я так долго цепляюсь за эту дурацкую, жалкую, низкооплачиваемую работу - само по себе уже достижение (но не очень хорошее). Но и открытая передо мной дверь к новым возможностям, тоже вряд ли можно назвать большим успехом. Поживем -- увидим. Найти достойную и интересную работу - самая важная для меня цель на 2020-й год.
And now, the biggest failure of the year: the ship of my work, which began to sink in March, 2018, sank again in August, 2019 (!) ... but I'm still working here (!) And now, in December 2020, it is sinking once again... ok, probably now its the last time. Really. When something is ending, something whould be starting, rught? I can't say precisely is it Achievement or a Failure ... but I'm clinging to this stupid, miserable, low-salary job for so long that it might be an achievement itself (but not very good one). New opportunities on the horizon also hardly may be called a Great Success, as it is written on the water yet. Will see. Searching for a worthy and interesting new job (with a decent salary!) is my most important goal for 2020.
---
steemfest?
nooo! no, not really. I dont travel anywhere, just cant afford it. I would to, tho. maybe in next life? We joked at the Weku discord channel: if the weku will go to the Moon, we will become rich, will sell some percent of our income and will travel to Bali, to make a little meeting people... it just didnt happen. And not looking like it will be the case with Steemit, as well. Ok, the goal is nothing! The process (driving) is everything!
---
A little necessary reminder: all photos and text in the blog are my intellectual property. Thank you for reading, hope I was not too verbose, and its not really a TL:DR!