I decided to enter an intresting 'Make Me Smile' challenge hold by @elizacheng. Maybe its not my cup of tea, but I am really getting pics like this from time to time, that you want to share to create people's smiles.
---
What is so wonderful about little children is their lack of consciousness, unconventionality of thinking, the way they treat the language. They do not know "how to", they learn, try, invent, and consider things like adultsa never do. For example, in this random photo, a child holds a pencil with his toes. They can do the job too -- can hold a pencil no worse than hands!
В детях есть замечательная штука -- это их незамутненность сознания, нешаблонность мышления, языка. Они не знают "как правильно", они учатся, пробуют, придумывают, и часто видят и думают такое, что нам и в голову не приходит. Например, на этой случайной фотографии ребенок держит карандаш пальцами ноги. А чего они, просто так растут, что ли? Могут подержать карандаш не хуже чем руки!
---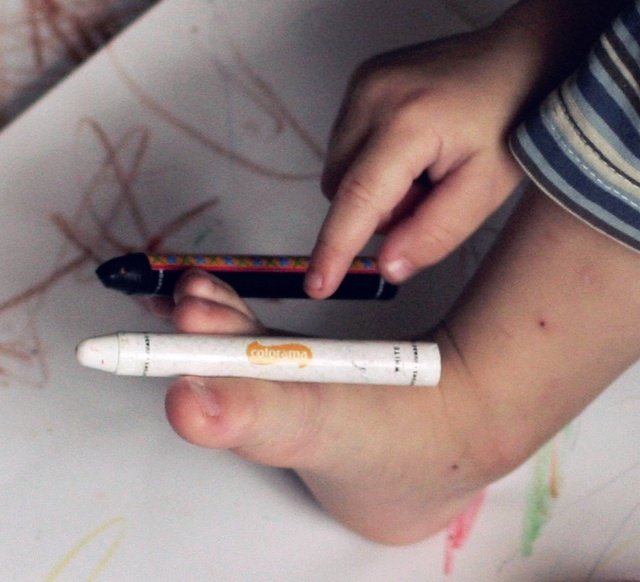 Ok, this is my 2-y.o. babygirl (its an old pic).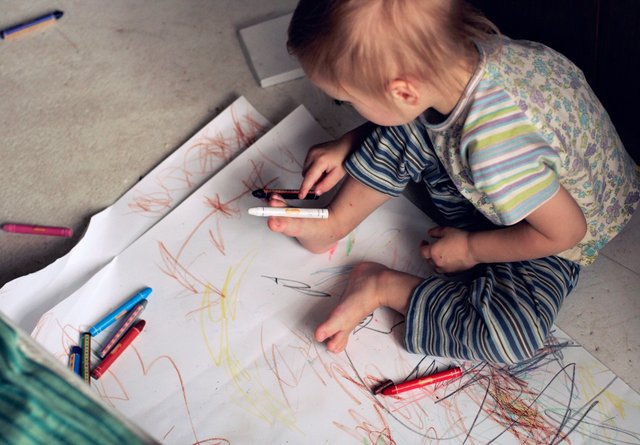 ---
As a bonus, I am adding a few pics that happened to keep dust in the same folder, as above ones. Let's sweep the dust, give them some air and folk's attention... and maybe appreciation. More smiles now!
:=)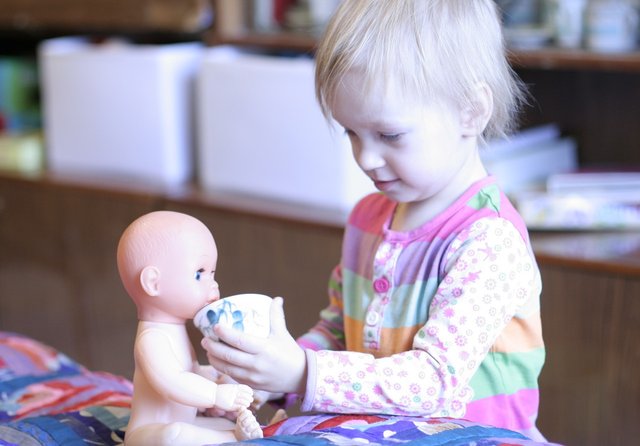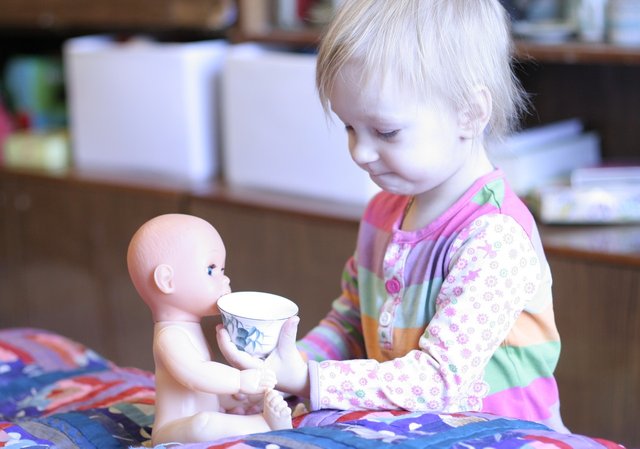 Baby is sharing a tender moment with her doll. Now she has grown a bit and dont play toy dolls anymore... She is a pro player at Portal 2 :)