We've always been told that the secret is in habits, but good habits.
Hello all the enthusiastic readers, welcome to the second chapter of a never-ending story hehe, I'm just kidding.
This story does have an end and purpose and that is that each person who reads this book to which I refer today "The world's greatest seller" learn and put into practice 10 steps of wisdom that will lead to success in your life in all aspects, love, health, wealth, that more can be asked.
Let's begin.
What is a success if not a state of mind? If two people among thousands of wise men were asked to define Success they would define it with the same words, however, failure is always described in the same way.
Failure is the inability of a man to achieve his goals in life whatever they may be. Page 66
The only difference between those who have failed and those who have succeeded lies in the difference in their habits. Good habits are the key to success. Bad habits are the open door to failure. Page 66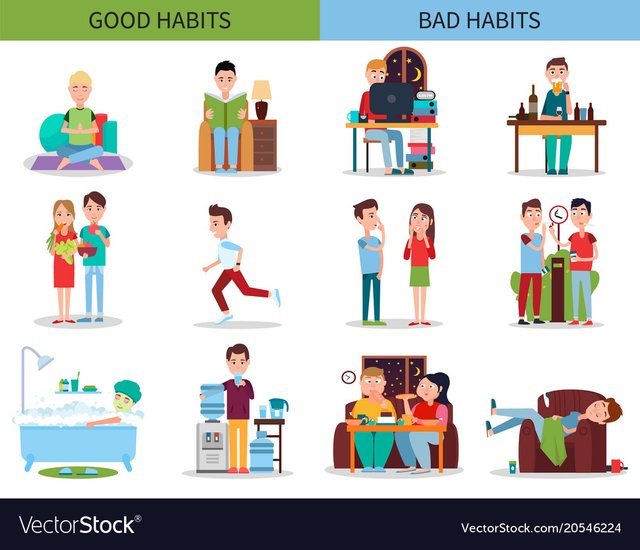 We have always been told that the secret is in the habits but good habits, only a habit can dominate another habit.
To eliminate a bad habit we have to sow in our thoughts, words, deeds, and actions a good habit, it is the only way to banish the bad habit from our lives. We have to break a bad habit and replace it with one that brings us closer to success.
I will form good habits and be the slave of those habits. Page 66
As the first rule or strategy that the book raises, there they call it as parchment, is the following paragraph:
First, I will read the words in silence when I get up in the morning. Then I will read the words in silence after I have participated in the midday meal. Finally, I will read the words again before going to bed at the end of the day, and even more important, this time I will read the words aloud. The next day I will repeat this procedure, and continue in this manner for 30 days. Then I will start the next scroll and repeat this procedure for another 30 days. I will continue in this way until I have lived with each of the scrolls for 30 days and my reading has become a habit. Page 68.
And what will I do through this habit?
I will repeat the words of success; here lies the hidden secret of all man's accomplishments. By repeating the words daily, they will soon become an integral part of my active mind, but even more important, an integral part of my subconscious mind.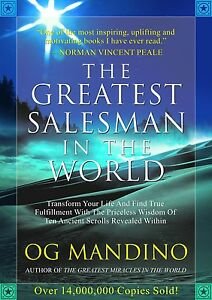 It is indeed a simple task as long as one is willing to pay the price in terms of time and concentration until each principle becomes an integral part of one's personality; until each principle becomes a habit of life. Page 24
I will erase from my vocabulary words or phrases like abandonment, I can't, impossible, unrealizable, improbable, failure, hopeless, I give up; because they are words of people who have no faith in themselves, nor God.
As long as there is life in me, I will persist. Because I now know one of the great principles of success; if I persist long enough I will achieve victory. I will persist, I will achieve victory and success.
For those of you who missed the first part, here's the
link
This story will continue ...

Thank you for visiting my blog. If you like the posts about nature, travel, photography
#prosperity
, and spirituality, feel free to follow me as these are the topics I write about the most. Have a wonderful day.
I wish for your thoughts of prosperity to multiply.
and come true. Remember that everything is possible.
God bless you.

Siempre se nos ha dicho que el secreto está en los hábitos pero los hábitos buenos.
Hola a todos los lectores entusiastas, bienvenidos al segundo capítulo de una historia sin fin jejej, estoy bromeando.
Esta historia si tiene fin y propósito y es que cada persona que lea este libro al cual hoy hago referencia "El vendedor más grande del mundo" aprenda y ponga en práctica 10 pasos de sabiduría que lo llevarán al éxito en su vida en todos los aspectos, amor, salud, riqueza, que más se puede pedir.
Empecemos..
¿Qué es el éxito sino un estado mental? ¿Si dos personas entre miles de sabios se les pidieran definir Éxito la definirían con las mismas palabras?, sin embargo el fracaso se describe siempre de la misma forma.
El fracaso es la incapacidad del hombre de alcanzar sus metas en la vida cualesquiera que sean. Pág. 66
La única diferencia entre aquellos que han fracasado y aquellos que han tenido éxito reside en la diferencia de sus hábitos. Los buenos hábitos son la clave de todo éxito. Los malos hábitos son la puerta abierta al fracaso. Pág. 66

Siempre se nos ha dicho que el secreto está en los hábitos pero los hábitos buenos, sólo un hábito puede dominar otro hábito.
Para eliminar un mal hábito tenemos que sembrar en nuestro pensamiento, palabras, hechos y acciones de un buen hábito, es la única forma de desterrar el mal hábito de nuestras vidas. Hay que desalojar un hábito malo y reemplazarlo con uno que nos acerque al éxito.
Me formaré buenos hábitos y seré el esclavo de esos hábitos. Pag.66
Como primera regla o estrategia que plantea el libro, allí lo denominan como pergamino, está el siguiente párrafo:
Primero, leeré las palabras en silencio cuando me levanto por la mañana. Luego leeré las palabras en silencio después de haber participado de la comida del mediodía. Finalmente leeré las palabras de nuevo antes de acostarme al finalizar el día, y aún más importante, en esta oportunidad leeré las palabras en alta voz. Al día siguiente repetiré este procedimiento, y continuaré de esta manera durante 30 días. Luego empezaré el siguiente pergamino y repetiré este procedimiento durante otros treinta días. Continuaré de esta forma hasta que haya vivido con cada uno de los pergaminos durante 30 días y mi lectura se haya convertido en hábito. Pag 68.
¿Y qué realizaré mediante este hábito?
Repetiré las palabras de éxito, aquí reside el secreto oculto de todas las realizaciones del hombre. Al repetir diariamente las palabras, se convertirán pronto en parte integral de mi mente activa, pero aún más importante, parte integral de mi mente subconsciente.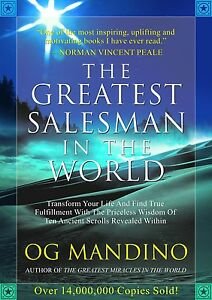 Es en realidad una tarea sencilla siempre que uno esté dispuesto a pagar el precio en lo que respecta a tiempo y concentración, hasta que cada uno de los principios se convierta en parte integral de su personalidad; hasta que cada principio se convierta en un hábito de vida. Pág. 24
Borraré de mi vocabulario palabras o frases como abandono, no puedo, imposible, irrealizable, improbable, fracaso, sin esperanzas, me rindo; porque son palabras de personas que no tienen fe ni en sí mismas, ni en Dios.
Mientras haya vida en mí, persistiré. Porque ahora sé uno de los grandes principios del éxito; si persisto lo suficiente alcanzaré la victoria. Persistiré, alcanzaré la victoria y el Éxito.
Para los que se perdieron la primera parte aquí les dejo el
link
Esta historia continuará …

Gracias por visitar mi blog. Si te gustan los posts sobre naturaleza, viajes, fotografia
#prosperidad
y espiritualidad, siéntete libre de seguirme ya que estos son los temas sobre los que más escribo. Que tengas un día maravilloso.
Deseo que se multipliquen tus pensamientos de prosperidad.
y se hagan realidad. Recuerda que todo es posible.
Dios te bendiga.
Posted via neoxian.city | The City of Neoxian