Lunch on July 6, 2020
This morning,
Go out to the park to find friends,
The sky is full of clouds,
But it looks like it won't rain,
But the temperature is about 1 degree lower.
When I go home,
Passing the vegetable market specially,
See if there are cheap dishes to buy.
Found this dumpling and meatballs,
Street vendors sell cheaper,
Than when I bought it a few days ago,
20% cheaper,
So I bought 2 skewers and 3 packets of meatballs.
The rice dumplings in this shop are not much Stuffing, but the rice is quite delicious.
3 packs of meatballs are 2 kinds of fish and 1 kind of pork,
I used some ingredients of them,
Boiled a pot of meatball soup,
Among them are bamboo shoots added in the refrigerator,
There is also a little bit of sesame oil added,
let It tastes delicious.
I put them all in the pot and boiled them together.
After the meatballs float, cut out one of them and see if they are cooked, they are cooked.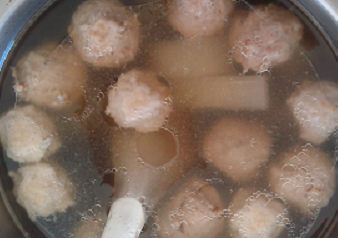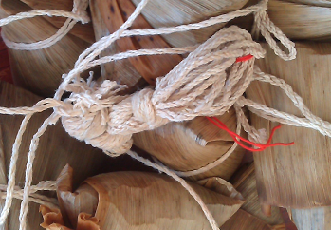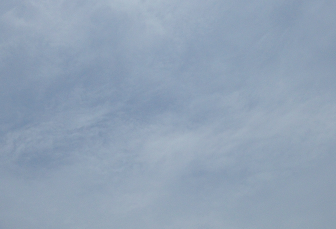 2020年7月6日的午餐
今天早上,
出门去公园找朋友,
天空中是云朵满满,
但看起来又不会下雨,
但温度有低了大概1度.
回家的时候,
特地经过了菜市场,
看看有没有便宜的菜色可以买.
发现了这个肉粽和肉丸子,
摊贩卖的比较便宜,
比我前几天买的时候,
便宜了20%,
所以我买了2串的肉粽和3包的肉丸子.
这家店的肉粽, 包的料不多, 但米饭蛮好吃的.
3包的肉丸子分别是鱼肉的2种和1种猪肉的,
我用了部分的食材,
煮了一锅的丸子汤,
其中还有添加冰箱内的竹笋,
也有添加一点点的麻油,
吃起来比较香.
我是把她们通通放入锅中,一起水煮的.
等丸子浮起来之后,切开大的看看,若熟了,就是煮好了.