困在家几个月了,眼看着仔女就要被养毁了。想个办法引他们动起来。
早排见到画行长夫人活动,突然就有了主意,叫仔女画画比赛,阿仔懒得睬我,好在啊女马上动手。一个动起来就好,希望会带动一下哥哥的热情。现在的青少年都很有主见啦,做家长的提个建议也不一定听得进去,见步行步啦。家有青少的来抱团取暖互相鼓励啦
请大家多指教。女自学成才的,买了个平板就由她自由发挥。也没参加过啥美术班,无啥基础,有时觉得靠她自己摸索更能潜能(帮她报名也不去学,自我安慰一下)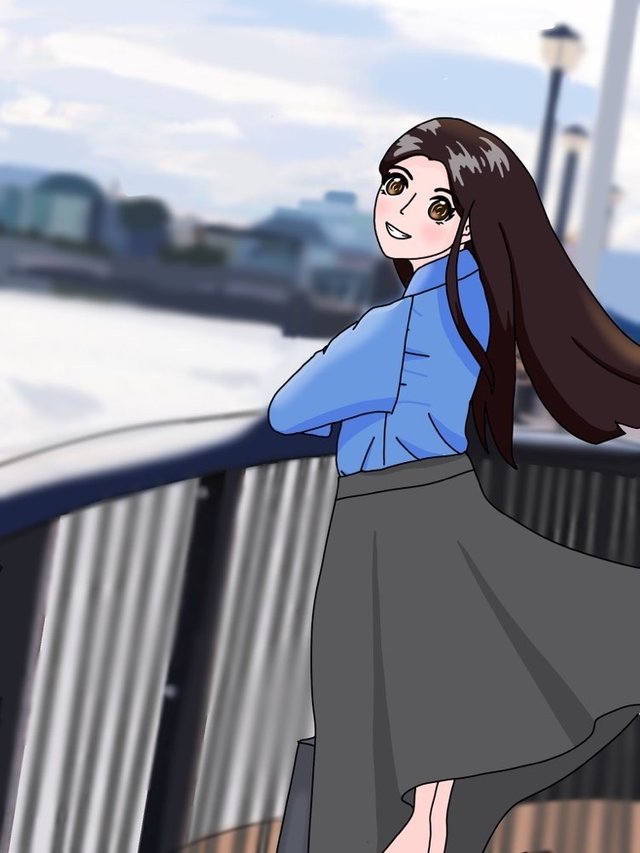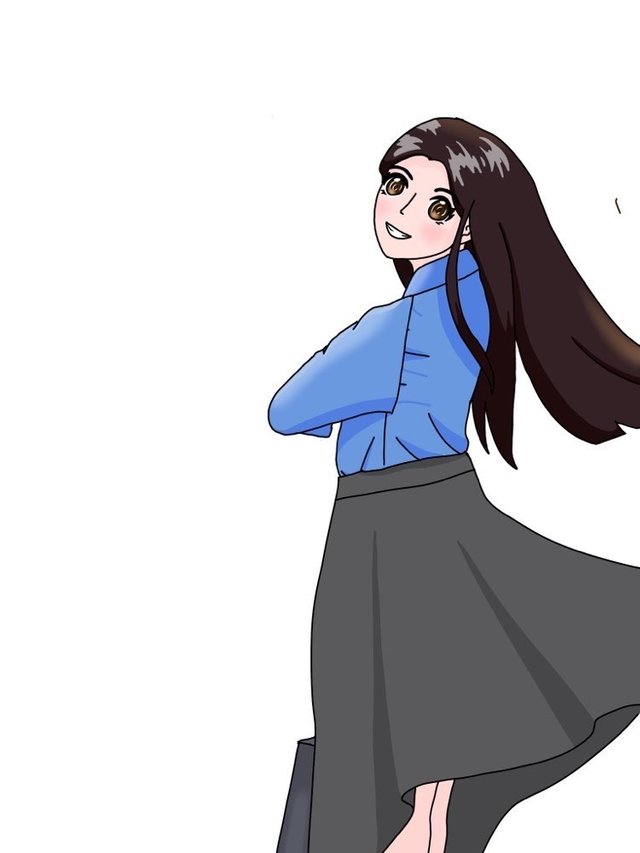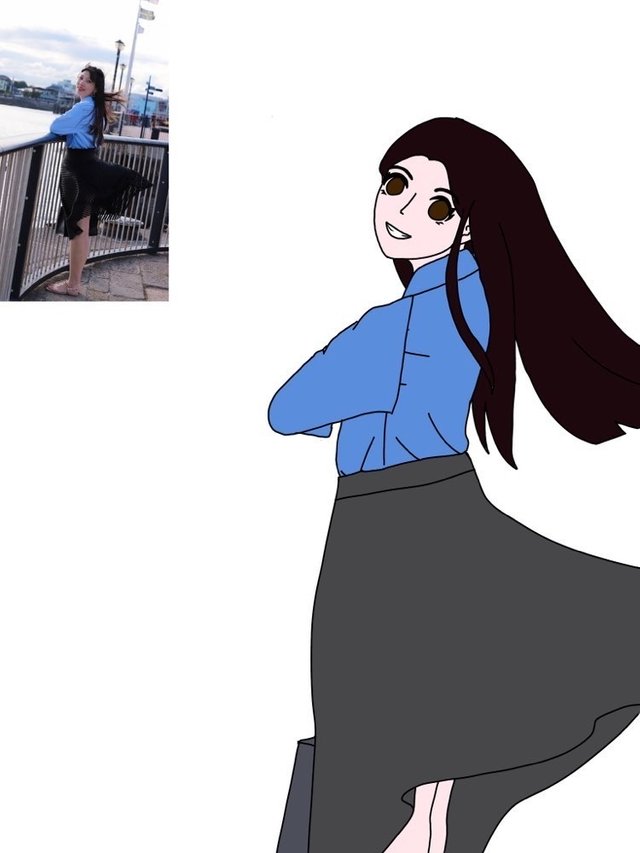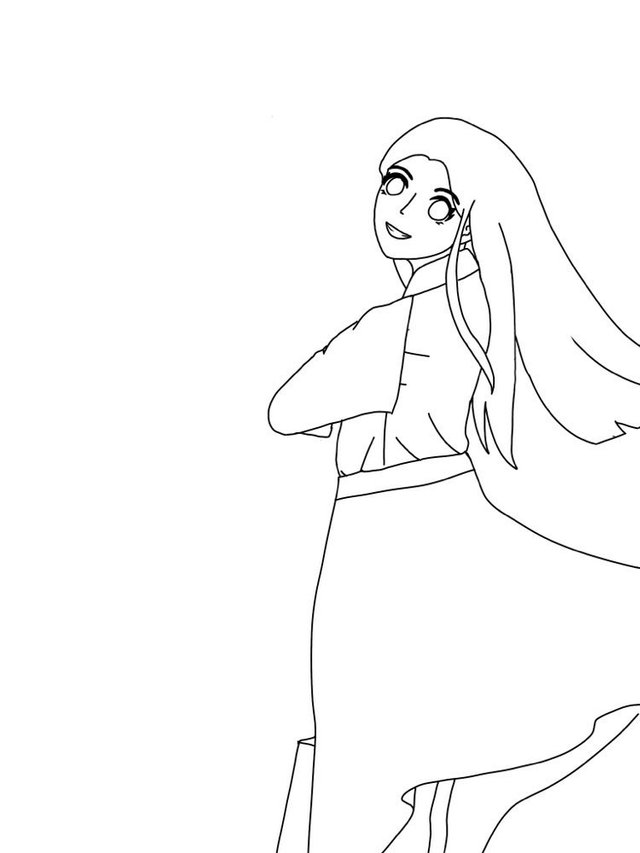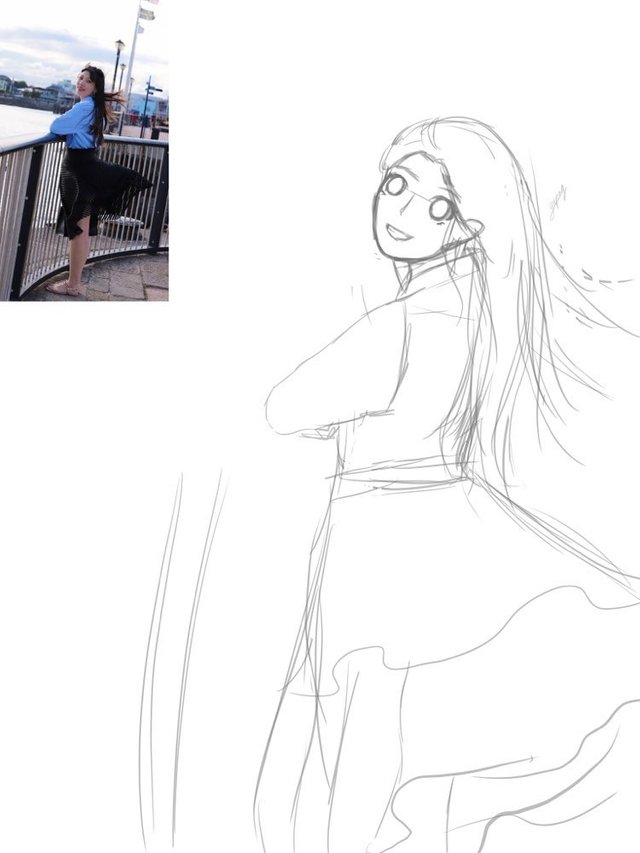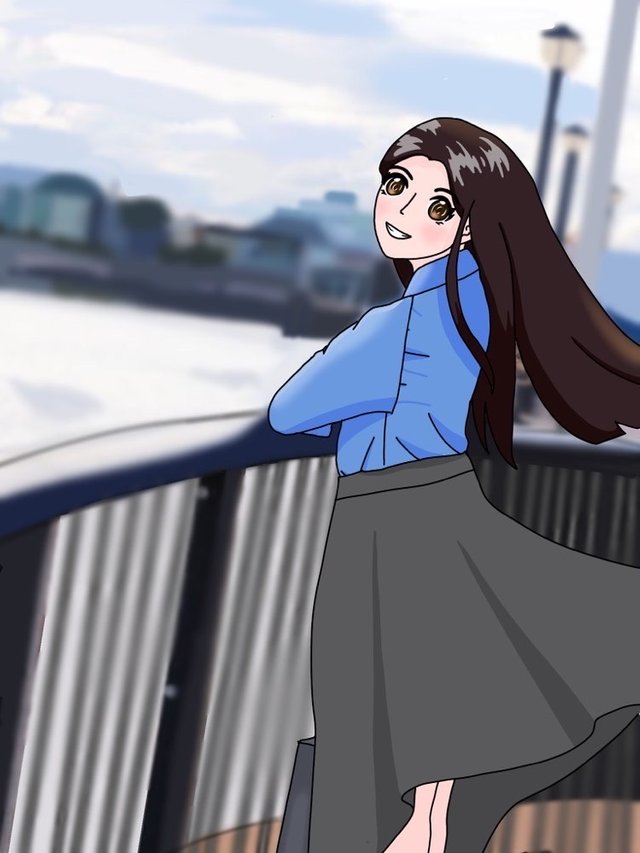 So, first I sketched out the drawing of her. I looked at her picture repeatedly for reference.
Right after I finished the sketch I traced it with a dark and more thick line.
After finishing the outlining I colored everything in.
When I finished coloring everything in I added more layers and shaded and highlighted the drawing.
Finally when I finished the drawing of the girl I drew the background which was just a bunch of the colors in the original photo placed close to where they were originally and blurred out.