Whenever your website has tons of articles or products it becomes super hard to find relevant searches. You can't just use Google for searching inside the website and get great results. Building custom search engines on other hand is super hard and can even take months. Sajari offers you to cut down that time :)
Sajari Overview
Few Of Their Customers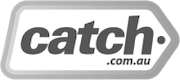 You Can Connect Your App/E-Commerce Data To Automatically Optimize Search Results
Customers have expressed 10% increase in search revenue. That's a huge increase specially if you are trying to scale your business without spending much resources. In fact Sajari becomes more and more useful & efficient as your online store or blog grows in size.
Sajari combines the speed and text matching capabilities of a traditional search engine with the power of a database. But the key to simplicity is how you configure it — with pipelines. Pipelines break down complicated search algorithms into smaller pieces that can be easily mixed, matched, and combined to create a search experience tailored to your business.
Free For Up To 20K Queries/Month
You can try out the service before you pay. I feel like they have a great product. That's why I'm sharing this for the community to see check out. If you find this valuable, give a thumbs up and a share.
Posted Using LeoFinance Beta